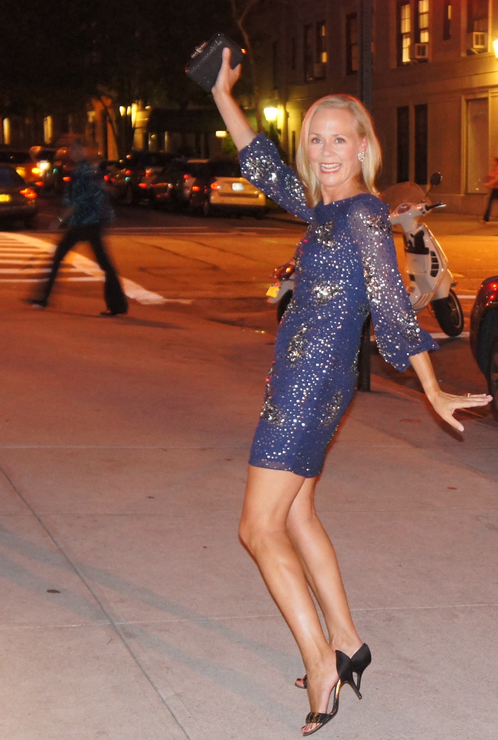 Last month during Mercedes-Benz Fashion Week, we were thrilled to be included in STRUT: The Fashionable Mom Show, a fashion show that was beautifully styled by Rent the Runway. I wore a fantastic Trina Turk burgundy lace sheath dress, and it was fabulous. We are so excited about the company and the oh-so-clever solution it has become for so many women who need a fabulous dress for an event, but know they'll only wear it once. We were so impressed with their wide selection of chic and fun dresses and accessories for all occasions, from cocktail parties to weddings to dinners and galas. We thought it would be so much fun to have our Fashion Director Hilary Dick demonstrate just how easy the process of renting a dress can be with Rent the Runway. Watch the video as she shops online for the gorgeous Badgely Mischka she found to wear to a sensational soirée. Rent the Runway's motto is Love, Wear, Return, and that is just what Hilary did!
Rent Hilary's Badgely Mischka Too!

Badgley Mischka Orion Sequin Orbit Sheath – Rental: $125 – Retail: $995
Or KK's Trina Turk!

Trina Turk Portrait of Elegance Shift – Rental: $60 – Retail: $328