You will not want to miss Rachel Lee Hovnanians', stunning new show, Mud Pie, at the Leila Heller Gallery in Chelsea. The  solo exhibition of provocative new work will be on view from May 3 – June 2, 2012.  Mud Pie will include large-scale installations, sculpture, mixed media paintings, and photography that explore the blurring of reality and the narcissistic side of digital life.  The viewer is invited into the artist's dream/awake state as she identifies commonplace sights, sounds, smells, tastes, and views of her early childhood in Texas. Hovnanian asks us to imagine a young girl making mud pies in the backyard swallowed up in the world of make believe. Hovnanian recalls the smell of pie in her mother's kitchen, which triggers a powerful memory – but is it apple or mud? And her memory of a profusion of fresh flowers – real or is this more cultural taxidermy?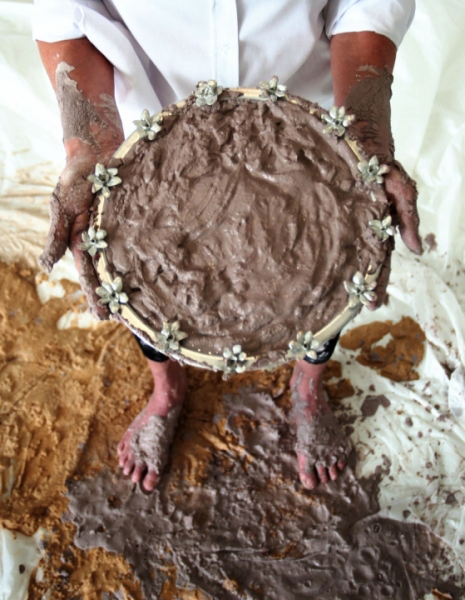 We were inspired by the purity of Rachel's  thought-provoking images that  challenge our notions of conventional beauty and perception.  We went to NET-A-PORTER to find appropriate attire to convey the sophisticated sensibility of the artist.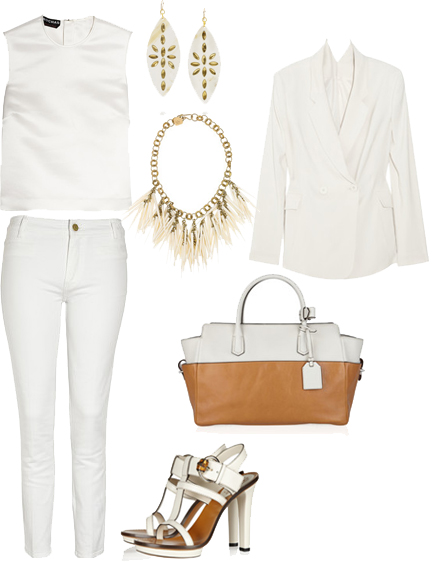 SHOP NOW: Rochas Silk-satin Top ($910),  MIH Jeans Paris Cropped mid-rise Jeans ($175), Ashley PittmanMaura Embellished Horn Earrings ($315), Theyskens' Theory Fologna Double-breasted Blazer ($695), Ashley Pittman Kumweka Horn Necklace ($595), Reed Krafoff Two-tone Leather Tote ($890), Gucci Bamboo-detailed Leather Sandals ($795)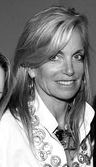 Rachel Lee Hovnanian was born in Parkersburg, West Virginia, and grew up in Mexico, Texas, and New York. Her work has been seen in solo and group exhibitions across the U.S. and in London, Barcelona, Madrid, Dubai, Abu Dhabi, and Hong Kong. She lives and works in New York City.
"We've forgotten what is real. Fast food chains replaced cafes; children think a package of pink powder mixed with water is real lemonade made with freshly squeezed pink lemons. We think we have 1,000 real friends on Facebook. We are sucked into our screens and can't find the time to separate from technology. Only when the power is down, or if we are visiting a remote place with no wireless, can we take a break."