Park Avenue will twinkle with two and a half miles of holiday trees!   Join The Fund for Park Avenue for thePark Avenue Tree Lighting and Carol Sing, Sunday, Dec. 8 at 6:30 p.m. Brick Presbyterian Church Park Avenue @ 91 Street.  The trees on Park Avenue have been illuminated every year since 1945 as a memorial to Americans who have sacrificed their lives in war and in celebration of New York's Holiday Season.    This illumination is organized and paid for by the Fund for Park Avenue.  Please Donate generously! For more information visit Fund for Park Avenue.  And before the outdoor festivities, stop by J. McLaughlin to shop their fabulous Holiday Collection.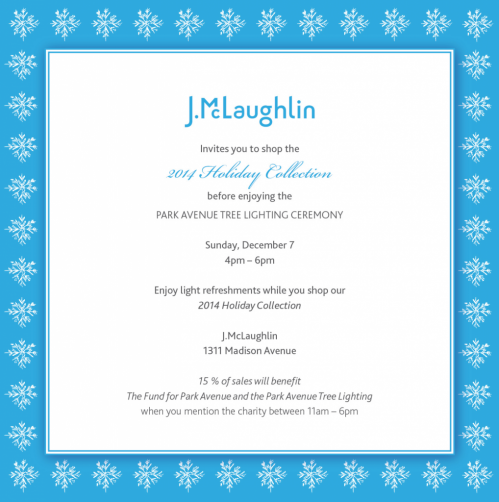 I was inspired by these creamy, dreamy winter whites at J. McLaughlin.  And shade is so versatile, it can glam up your holiday looks for the chilly weather in the north, as well as traveling to points south and west.  Their cashmere cardigans are the coziest of the season.  It is THE gift to give and receive.  So while you are shopping for friends and family, you can compile your own list of favorites.  Happy Shopping!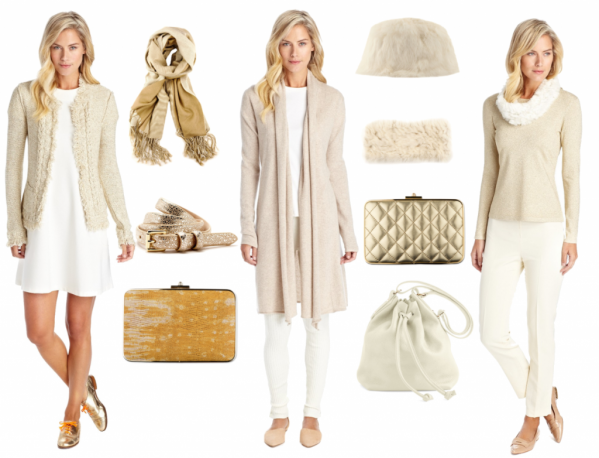 I love this photo of Barbara McLaughlin, President of Fund for Park Avenue, and long-time supporter,  Roger Webster who left us too soon.   Roger, we still miss you!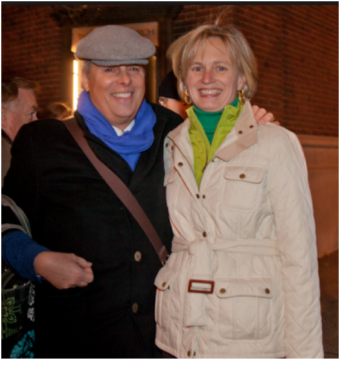 The tradition of lighting fir trees on Park Avenue each winter began in 1945 when a small group of Park Avenue families, led by Mrs. Stephen C. Clark, the wife of an heir to the Singer Sewing Machine fortune, lit trees to honor the men and women who died in WWII. Today the illuminated trees serve as a memorial to all who have lost their lives defending our country.