I feel so fortunate to be invited on a holiday in Morocco. It has been on the top of John's bucket list for ages and we are finally going on Polo-centric jaunt – the best kind of get-away! Teresa Colley has been there a number of times and I asked her advice. Scroll down to see our Packing List Morocco.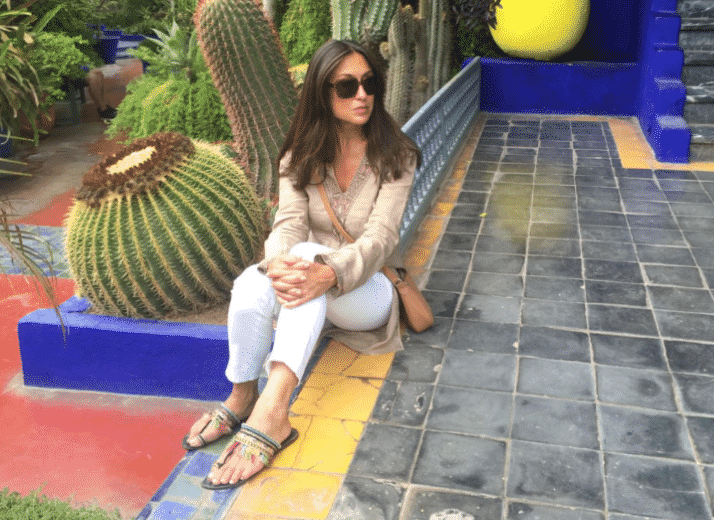 "Morocco oozes with old world charm but embraces the western world with a peaceful understanding. My suggestion to our ladies is to be respectful and stay modest in Morocco. It still is very much a Muslim country, and whilst some women feel comfortable walking around with their thighs or midriff uncovered, it will attract attention that you may not want! When the summer desert temperatures soar into the high 90's, it is challenging to cover our bodies up but I find that sticking to light weight linen or cottons work ideally. Cotton Capri pants with a flowing tunic style top is a great staple. I would keep a linen wrap in my purse to cover bare shoulders or my head when I thought appropriate. There is no need to cover your head as a Westerner, but sometimes it is respectful to do so in a very crowded area like in a market or a local (not touristy) restaurant. I also strongly suggest you keep a hand fan in your purse as well as the heat gets quite intense! P.S. Don't forget to buy a fabulous caftan or two that you can wear for dinner one night !
The temperature in Marrakech is going to be quite warm so I put together a few looks that can stand up to the heat. This Glamourpuss Tunic is a perfect piece to layer over a pair of white slim pants. I followed Teresa's advice and am packing a few of these lightweight wraps from J. McLaughlin. I also like to wear cotton dresses in the heat and this Tory Burch Shirtdress is perfection.
Daytime Wondering The Souk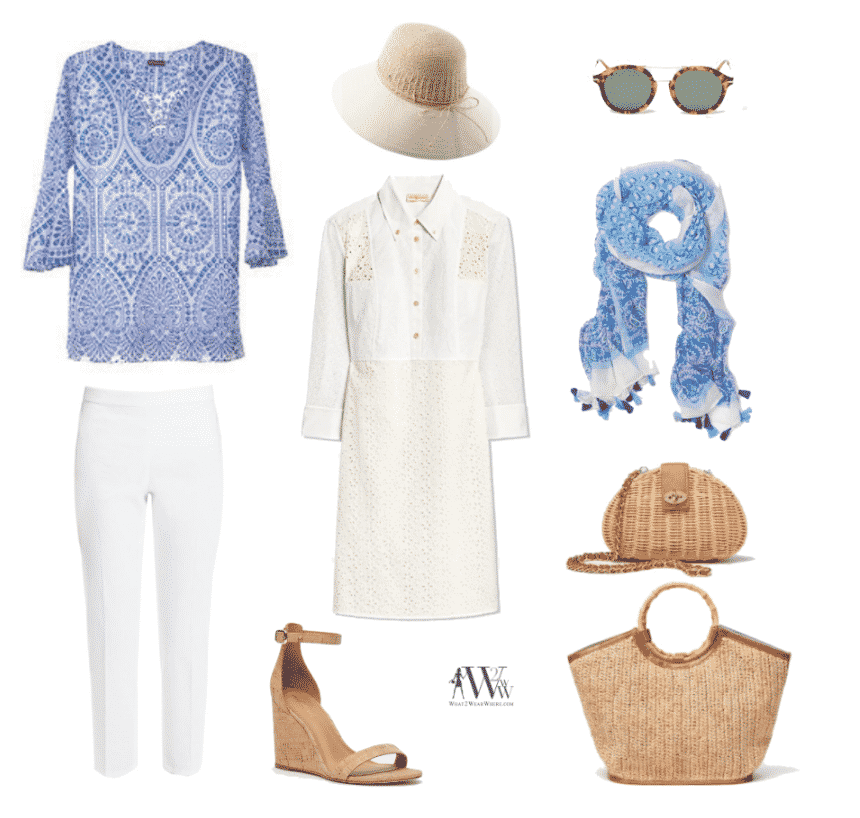 top & dress: Glamourpuss Flare Tunic $265 / Tory Burch Eyelet Dress $ 448
bottom: Theory Slim Ankle Pants $275

accessories: Helen Kaminski Wide Brim Hat $ 190 / J. McLaughlin Tortoise Shades $128 / J.Mc Laughlin Ivie Scarf $88/ J.McLaughlin Melody Wicker Crossbody Bag $128 / J.McLaughlin Tanya Tote $178
shoes: J.McLaughlin Cork Midleton Cork Wedge Sandals $228
And for evenings, we will be in for a few celebratory dinners. Of course, I will be shopping for some new tunics in the Souk, but I like to pack everything I need just in case. These Ala Von Auersperg pieces are an inspiration and just lovely to wear. All of the designer's diaphanous pieces can be layered or worn alone. They are truly elegant statements in dressing.
Celebratory Evenings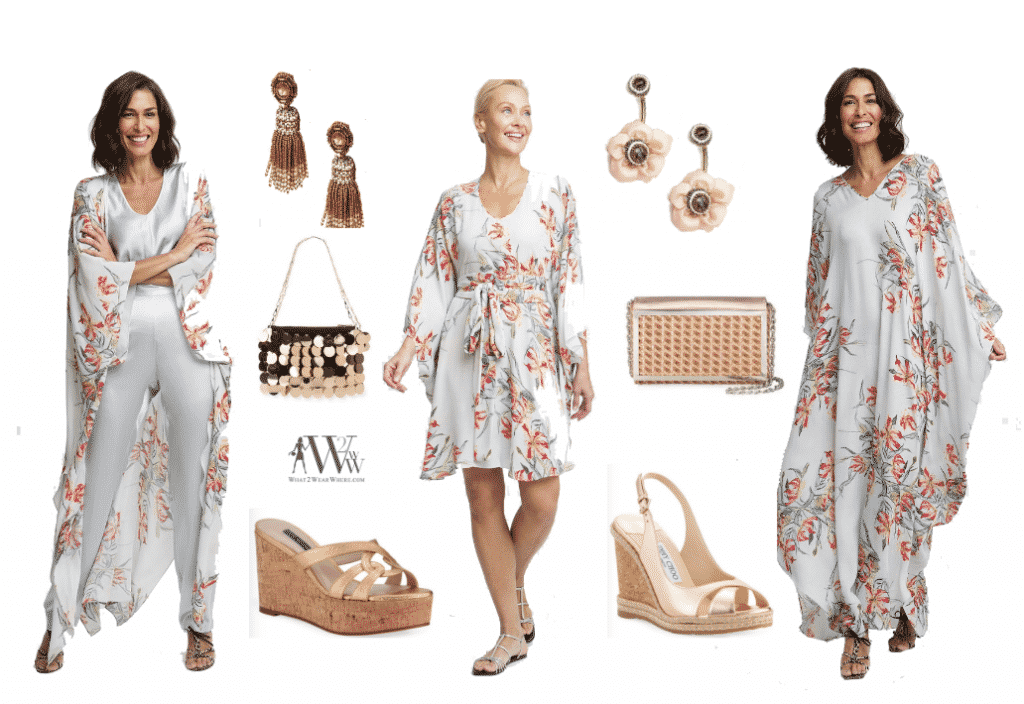 accessories: Earrings by Lionessa / Paco Rabane 1969 Clutch $1115 /Rodo Metallic Clutch $1115. / shoes: Stuart Weitzman Gold Wedges $375. / Jimmy Choo Cork Wedge $550
Packing List for Morocco
For a list of Packing Basics, please see Packing for Travel, from Jet Set to Trek Set, the Definitive Globe Trotting Guide.

Daywear: 1 pair of white pants, 2 cotton or linen tunics, 2 day dresses, 2 lightweight wraps, 1 packable hat, sunglasses, tote bag, crossbody bag, simple jewelry

Evenings: 1 pair of white pants, 2 silk tunics, 2 long dresses, clutch, statement jewelry, wrap

Shoes: 1 pair of comfortable, low heeled shoes for walking, 1 pair of medium heeled sandals, 1 pair of high wedges,

Other: 1 bathing suit & cover up, exercise clothing
If Hiking: lightweight shirt, polarfleece, lightweight down vest, zippered hiking pants/shorts, bandana or neckgator, hat, hiking shoes or sneakers, small day pack, sunglasses


When traveling, I count on Indagare for the most sound and up-to-date advice. They are truly travel specialists who can design your dream holiday. They never recommend anything that one of their experts hasn't experienced.