It is that time of year again – Fitch's Corner Weekend! The most festive summer weekend in Millbrook is celebrating their 25 Anniversary! Fans and friends gather from far and wide to take part in this tradition which attracts devoted eventing riders and their entourage, lovers of the countryside, shoppers of unique luxury goods, and those just looking for a weekend jam packed with activities and fun. Fernanda Kellogg and her daughter Fernanda Jess began the show as a summer project and through the years Fitch's has grown into an epic equestrian destination and a legend in the sport and social worlds. Guest rooms are full as young ones and friends all turn up, ready to go – stylishly turned out.
New generation of fans

The indomitable Fernanda (as in there is nothing she cannot accomplish) shares how the event has grown, "The first Fitch's Corner Horse Trials was my 16 year old daughter Fernanda Jess's summer project. She was secretary, then farm manger Eric Bull was course builder and grounds manager. It was a huge success from all who attended and volunteered. We have held the United States Region Championship for three years, watched Olympic riders Boyd Martin, Phillip Dutton, Will Coleman and Buck Davidson compete against the best of our local riders. Fitch's Market which has grown to over 50 shops has had some outstanding boutiques for shopaholics. The Sunday Spectator Luncheon benefits the Millbrook Rescue Squad, the first emergency responders and has raised close to half a million dollars since inception."
And how could you dedicate months and months of detailed planning and creative execution without spousal support! Kirk Henckels has been the perfect partner, imparting his style and enthusiasm year after year. It is a family affair!
Adrian, Fernanda & Francis Fernanda Jess
Fernanda, Fernanda and Kirk and their merry band of volunteers are scheming some unique events to commemorate this quarter century milestone.
Mary Hilliard, social photographer and great pal of Fernanda and Kirk's has been documenting the horse show for years. An elegant retrospective of Mary's photos of Fitch's will be on display. "It has been so much fun browsing through all these years of pictures, being happily reminded, and sometimes surprised, of people and days gone by."
Shhhh! Don't even ask about this photo. What happens at Fitch's . . . .
It was also a favorite for Bill Cunningham, who would arrive in his iconic French blue jacket, smiling broadly and ready for action.
Bill with Dan Shaw and Kirk Henckels
At the Spectator Luncheon on Sunday, Fitch's Corner Hall of Fame Award will be presented to Barbara and Donald Tober with a commendation to Houlihan Lawrence Real Estate, for their years of generous support of Fitch's and of the entire equestrian community. In her usual gracious style Barbara exclaimed, "Fernanda and we have so many years of friendship. Now this 25th Anniversary of Fitch's Corners makes us so proud of her accomplishments. Donald and I are honored to be honored at the Fireman's Luncheon on Sunday!"

As for What to Wear, the invitation states, Hats if Convenient – how polite! Of course we are wearing hats, especially those design by Fitch's Market Chairwoman Diane Niles King and her Madder Hatter partner, Belle McIntyre. We shopped Ralph Lauren for the essentials and added jewelry from our fave jewelry designer in the market, Gabrielle Vallarino.
The Madder Hatters, Diana Niles King and Belle McIntyre

Patrons gathered under tent to watch the excitement of high level Stadium Jumping – more nibbling, more sipping and more great spectating! The Luncheon benefits the Millbrook Rescue Squad, a volunteer emergency medical squad that is a unit of the Millbrook Fire Department. Men and women go all out to reveal their sartorial splendor for this en plein air occasion.
Lelee Brant
When not riding, or spectating, the best place to be is the at Fitch's Market. What2WearWhere is so excited to be once again sponsoring the market. Not only is Fitch's Corner the best time for horsing around it is also the best time to get shopping! The Market is open Saturday and Saturday night until nine for a Shopping Social with Cocktails and Music. It is a perfect way to see friends, sip a little and shop a lot. The Novice Master's Challenge Jumping Finals will also be on view.

KK & K. Cooper Ray hawking their books.
Of course, Hilary has shopped for the perfect Fitch's Market ensemble for the Saturday Night Shopping Social. I love the GlamourpussNYC hat from Courtney Moss, who will be part of the market.
For those not familiar with the discipline of Eventing, picture a triathlon on horseback; Dressage, Cross Country Course and Stadium Jumping. It is an exacting test of both rider and steed. The pair will be asked to perform in the Dressage Ring with its own particular standards of protocol on Saturday morning, then off in the afternoon at full gallop across a sequence of jumps of various heights and difficulty, arranged across the countryside. It is great fun to follow on foot and out across the fields to watch the valiant teams perform. On Sunday, at the Spectators Luncheon the competitors will test themselves in the arena with a series of jumps, performed for accuracy and time. For a in depth description of Eventing, click here
Dressage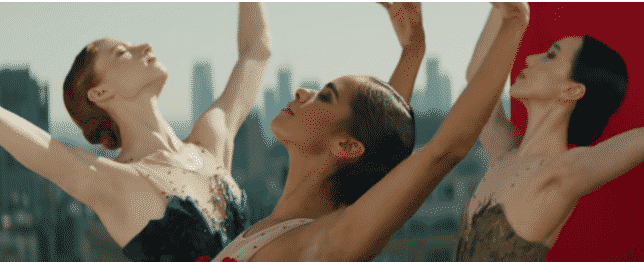 The water jump
When spectating, a classic, casual look from Ralph Lauren sets the pace.
OPTIONAL SECTION
And no mention of Fitch's would be complete without a photo of Boyd Martin, the dashing champion who rides with incredible daring and confidence. He has competed in two Olympics, two World Equestrian Games, a Pan American Game and a member of five US Nations Cup teams. His mastery of the sport is legendary but what sets him apart is his warm, open, Australian personality and of course, his movie star looks.

Boyd teaching a clinic at Fitch's Corne

Kirk noted the new partnership with the Rolls Royce Owners Club with his clever remark, "There is four legged horse power and then there is four wheel horse power: I do think it is interesting that we are also hosting the Rolls Royce Concours d'Elegance as well. " Judging begins at 9am on Sunday with a parade in front of the audience at the Spectators Luncheon.
Parker Gentry & Pam Taylor arrive in style
And even the hounds parade – Tally Ho!
Nancy and Bill Stahl with Farnam Collins and friends.
As the blue-ribboned horse and riders gallop into the ring for a Victory Lap, itt is a triumphant end to a weekend of camaraderie and sportsmanship where everyone wins, some in unexpected ways.

If you had never been to Fitch's Corner, by all means, this is the year. For information including sponsors, vendors, schedule, galleries of photos, please visit Fitch's Corner. There are several ticketed events and spectating is open to the public free of charge. It is the welcoming spirit of Fitch's which make it such an integral to the community of the Millbrook area which unites us in the love of the land and of country sport.
Ride It If You Can!