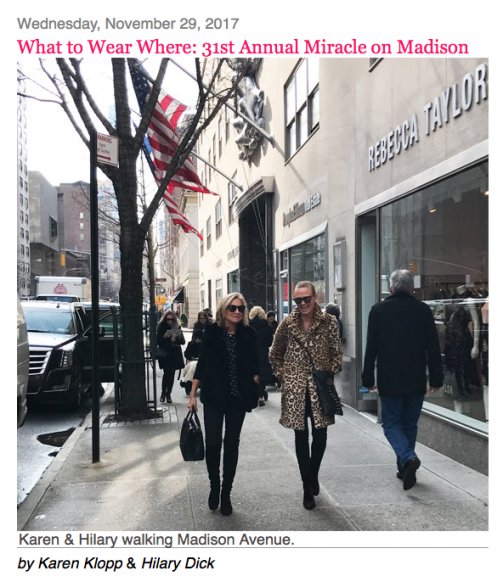 31st Annual Miracle on Madison is here! Please read our article on New York Social Diary. It is seasonal festivity at its finest, and with some of the proceeds going to The Society Memorial Sloan Kettering Cancer Center, your thoughtful purchases will be helping Pediatric Initiatives.  After all, the holidays are all about children and acts of kindness. With carolers, festive face painters, Caring Canines and bushels of balloons, it is the kick-off to a spectacular day of shopping.
KK's Pick for the stroll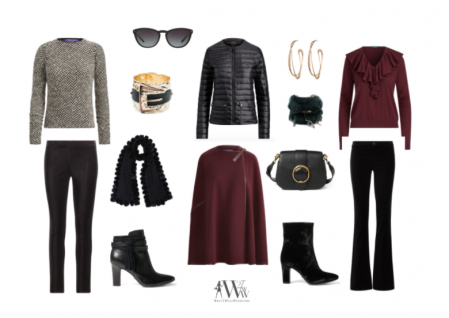 What will Hilary be wearing?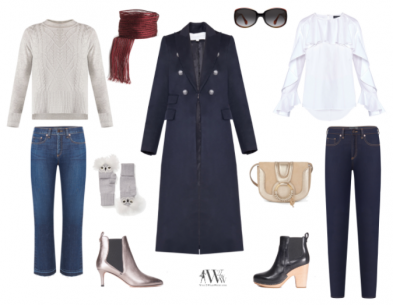 Go to NEW YORK SOCIAL DIARY to read the full article.