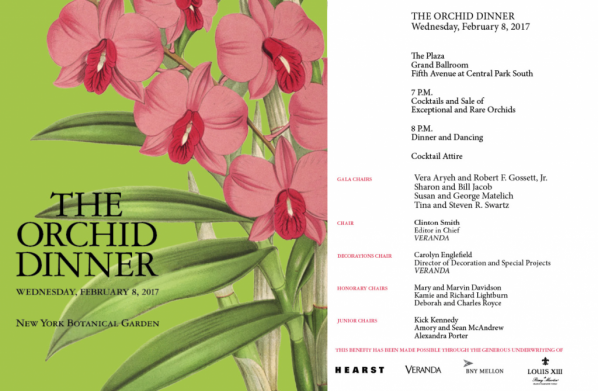 The New York Botanical Garden will host its fabulous, annual Orchid Dinner on Wednesday, February 8. The historic landmark hotel, The Plaza, will be the stage for a magnificent showcase of orchid centerpieces created by the world's leading designers from the worlds of fashion, interior design, landscape design, floral design, and architecture.   It is the most stunning sight as you stroll though the tables and view the most gorgeous, creative and over-the-top arrangements.  The gracious Chairs,  Vera Aryeh & Robert F. Gossett, Jr.  Sharon & Bill Jacob, Susan & George Matelich and Tina & Steven R. Swartz are busy sprinkling seeds of fun and festivity to make the Dinner a cherished event.  All proceeds from the Dinner underwrite the development of the Garden's orchid research collection, which helps maintain the highest horticultural standards of orchid conservation. For additional information, please contact Anita Hall at 914.579.1000 or e-mail NYBGEvents@buckleyhallevents.com.
For Cocktail Attire at the Orchid Dinner, I went to the garden to pluck this Bouquet of Beauties.   Winter Florals are so romantic and  with the touch of Victorian splendor that is so popular right now.   Love the black background as a canvas for a painterly splash of blooms to brighten the night.  In the mood for flirty?  Needle & Thread Fit and Flare is perfect.  If you are seeking romance,  David Meister Illusion Sheath is it.  For elegance,  Catherine Deane Black & White Embroidered is fab.  If you are coming from work, slip on the Erdem Floral Sheath under your cardigan or blazer – it has a beautiful V back.    And I just love the "Mad Men" (still miss that show!) CMV Brocade with the floral detail.
Bouquet of Beauties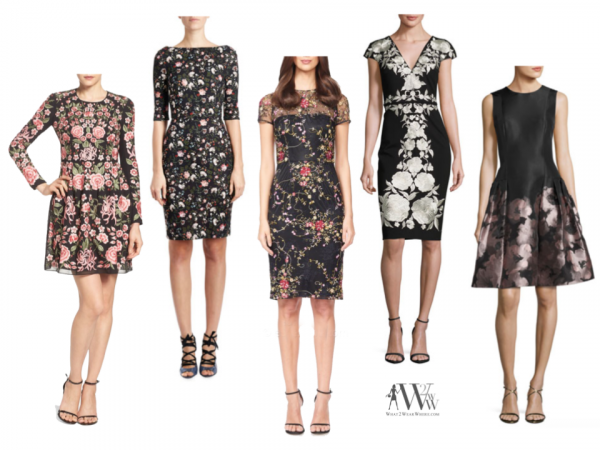 Needle & Thread Embroidered Fit & Flare Dress $699   /   Erdem Floral Sheath Dress $780   /   David Meister Illusion Floral Cocktail Dress $520 SALE    Catherine Deane Embroidered Cocktail Dress $690 /   Carmen Marc Valvo Brocade Fit and Flare Dress $650
New York Social Diary  Photos of 2016 Orchid Dinner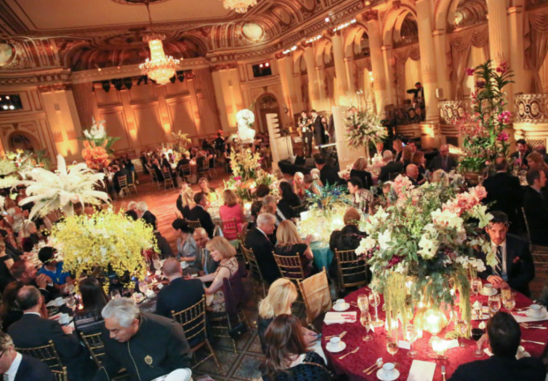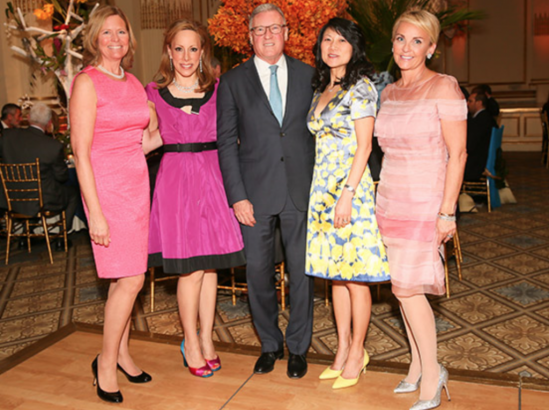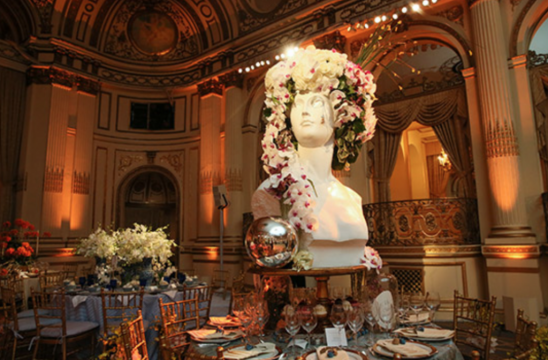 r
 would like to thank the following designers and companies for generously donating their time and resources for this evening's table decorations.
Baccarat with Jung Lee
Brockschmidt & Coleman
Cullman & Kravis
Drake / Anderson
FlowerSchool New York
Paris Forino Interior Design
Ellen Hanson Designs
Lindsey Coral Harper
Robin Henry Studio
Kathryn Ivey Interiors
Byron C. James
Shelley Johnstone Design
Lindsey Lane Design
Katie Leede
Lewis Miller Design
Richard Mishaan Design
Kapito Muller Interiors
John Oetgen, Oetgen Design Inc.
Hilary Pereira
Eddie Ross for ATGStores.com
Shaun Smith
William Yeoward Crystal
List in formation