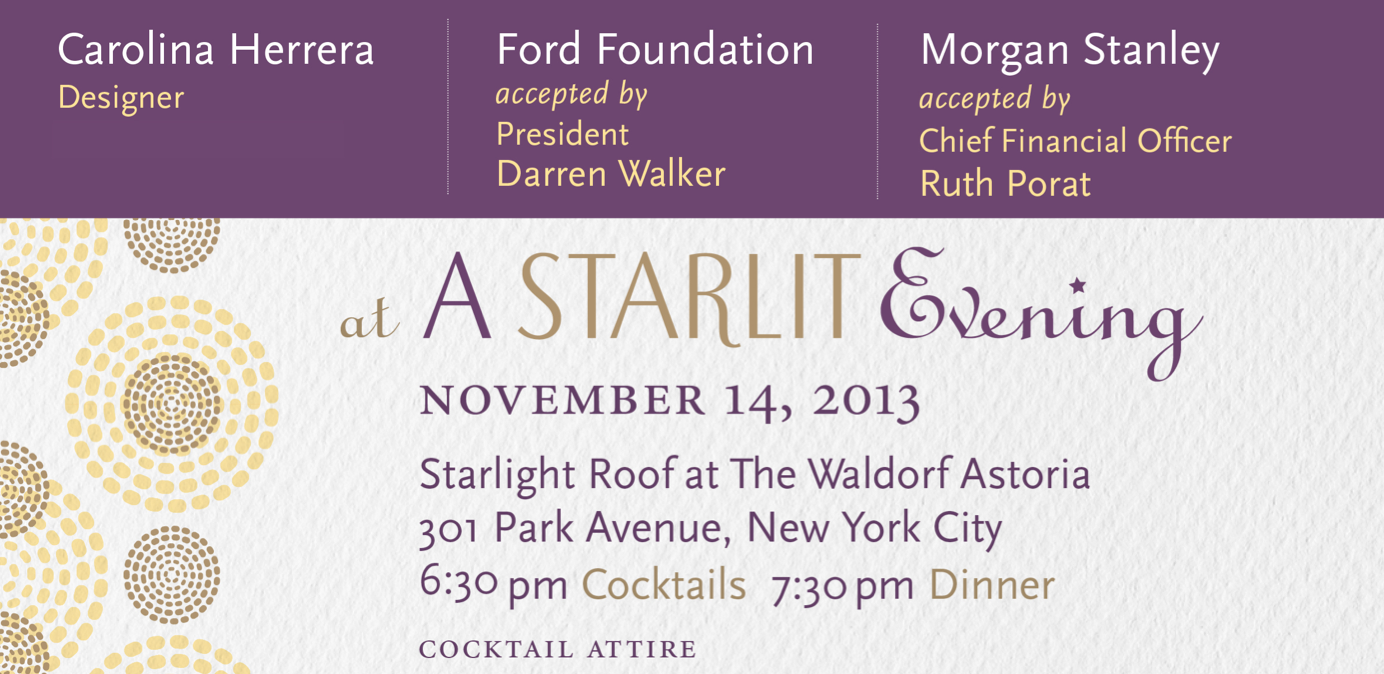 Where will all the brilliant and beautiful women be on Wednesday, November 14?  Just join the celebration A STARLIT Evening of the New York Womens Foundation at the Starlight Roof at The Waldorf Astoria.  Award Winner Carolina Herrera and  the dedicated Co Chairs, Anne Delaney, Abigail Disney, Agnes Gund, Jay and Grainne McNamary, Yvonne Quinn, Jean and Martin Shafiroff, Regan Solmo and Geoffery Brewer, and Diana Taylor have brought together the best and the brightest to celebrate NYWF.   The New York Women's Foundation is a voice for women and a force for change. With fierce determination, they mobilize hearts, minds and resources to create an equitable and just future for women, families and communities in New York City. For tickets and for information, please contact Christina Ramelli, at 646-564-5981 or CRamelli@nywf.org.
When Cocktail Attire and Carolina Hererra are on the same invitation, there is no doubt what the smart girls will be wearing.   At SAKS.com, we found two sheaths with ultimate star power.   The   Carolina Herrera Lace-Print Jacquard Dress $1341 ON SALE, and the  Carolina Herrera Wave-Patterned Jacquard Dress $1194 ON SALE  are both terrific value for go-to looks to wear over and over, all though the holiday season and beyond.  When it come to jewelry, we love the statement pieces from Alexis Bittar, which hold their own, without overpowering.   Alexis Bittar Jeweled Cluster Clip-On Earrings $225, Alexis Bittar Jeweled Medallion Drop Earrings $250,  Alexis Bittar  Lucite & Crystal Bangle Bracelet $157.50 ON SALE.    A simple clutch,  Gucci Broadway SuedeEvening Clutch $690,  and shoes that shine,  Stuart Weitzman First Prize Satin Bow Pumps $301 ON SALE and Kate Spade New York Licorice Metallic-Flecked Suede Pumps $229.60 ON SALE complete this ensemble for a very special evening.  
For information and to purchase, please click on the links above.   Please remember when you click through our site to shop, 10% of our commission is donated to our Charity of the Month.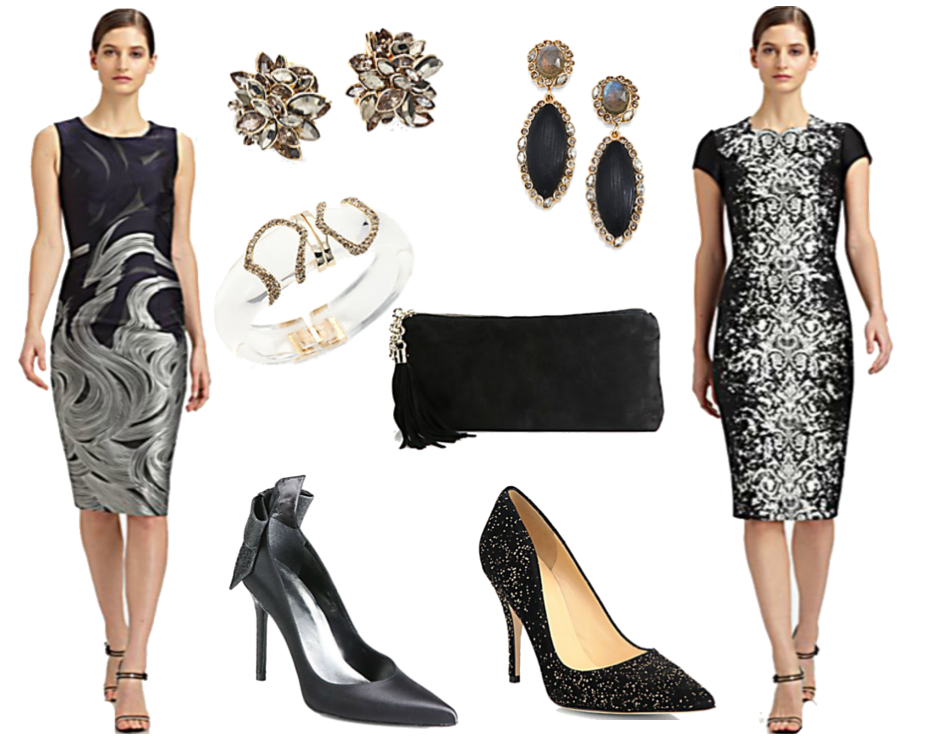 http://www.nywf.org/event/starlitevening/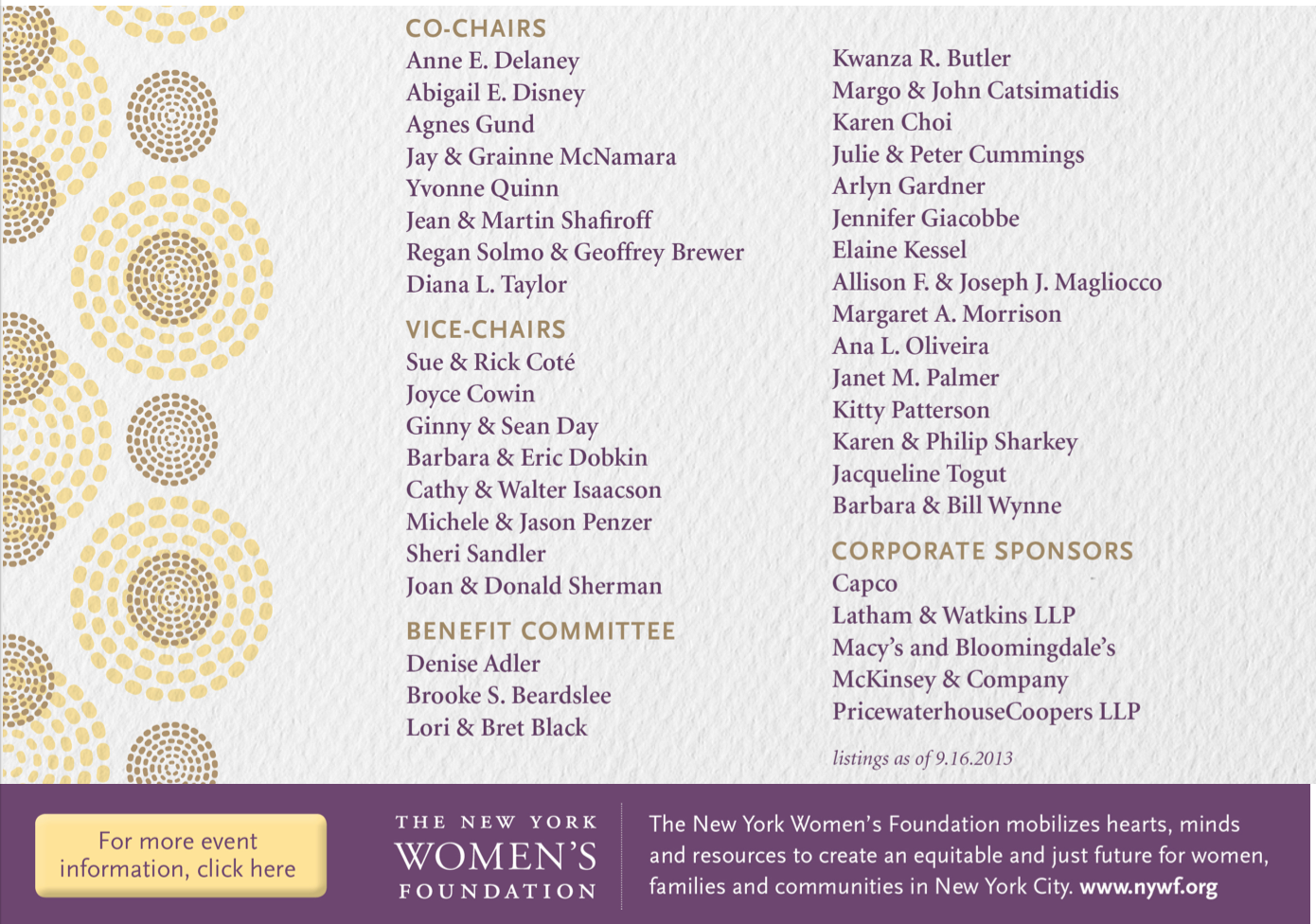 The New York Women's Foundation held a luncheon hosted by Board Member Jean Shafiroff, at Le Cirque Restaurant in support of the 26th Annual New York's Women Foundation Celebration.   Photos courtesy of Annie Watts and Owen Hoffmann/ Patrick McMullan.