Don't miss the Nina Griscom for GiGi New York Fall Collection 2013 Trunk Show. October 29 and October 30 10am to 7pm. The Trump Park Avenue 502 Park Avenue at 59th Street.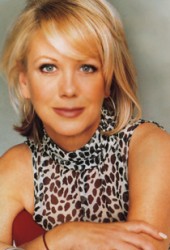 Our clever and talented friend, Nina Griscom is well known for her unique, well-honed taste in the world of lifestyle: interior design, entertaining, and gardening. Griscom's hallmark is characterized by a monochromatic palette, layered with organic, beautifully crafted pieces and accessories derived from her travels around the world.    Nina is an expert at advising aspirational clients who want an elegant, well-heeled lifestyle.  And the  inspiration comes alive in Nina's new line of handbags, totes and clutches for Nina Griscom for GiGi New York.  Elegant shapes and design in natural skins and fabrics create an individual and stylish statement.
 "What woman doesn't love handbags? They're as much an expression of who we are as our shoes or hairstyle, and God knows we never seem to tire of buying them. If only men would get this."  Read more . . .