I received an email from a few friends who are excited to traveling to the Big Apple later this month. They queried what to pack for a weekend in New York City, filled with touring, dining, shopping and fun. Well, say no more – packing lists are things we like to do best. If you don't already have a copy, please order our book Packing for Travel, filled with all sorts of essential travel tips like these.
Five Things to Remember
1. Pack in a color scheme to simplify your accessories.
2. Always travel with a wrap or pashmina.
3. Plan to dress in layers to accommodate the weather.
4. Check your destination's forecast until up to the time you leave, in case of last minute fronts.
5. Day shoes should be comfortable. For additional comfort, add gel bed, bring a friction stick, and always have a layer of rubber attached to the soles your shoes and boots.
Since we will be recommending that our friends visit the newly opened Nordstrom's, we shopped their collection for stylish travel suggestions.
Packing for a weekend in New York City
Daywear black pants, 2 sweaters, 2 scarf or wrap, fur or down vest, comfortable shoes, crossbody bag, simple jewelry, gloves, hat, warm coat, sunglasses.
A versatile outfit like this can take you from uptown to downtown in style, warmth and comfort. You may prefer flats but I like a little heel or wedge for city style. These Everlane Boots feel like slippers and have rubber soles for insulation from pounding the pavement.
Evenings out in the city that never sleep are as glamorous as you would like to make them. Here we went with an elegant ensemble that fits right right into the urban chic vibe. Alternatively, you could wear an LBD Little Black Dress, paired with pumps and statement jewelry.
Evening Attire black pants, 2 silk blouses, fur or faux vest, statement jewelry, wrap, coat, pumps or heeled boots, clutch bag, gloves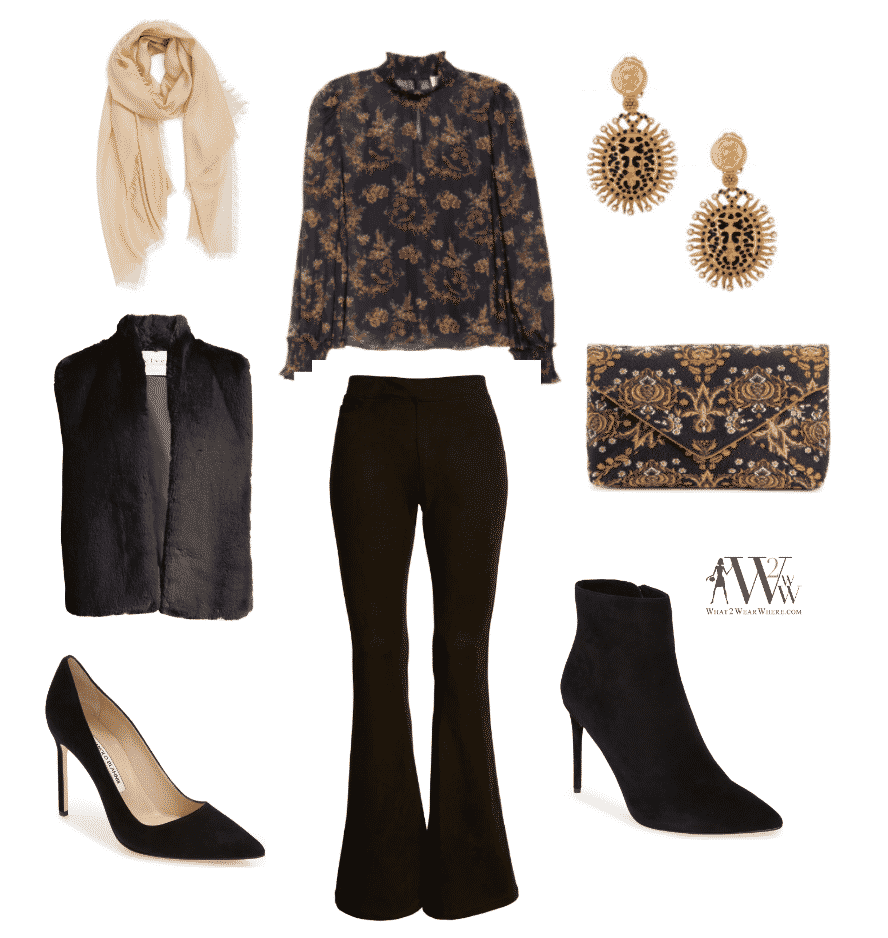 This is a perfect puffer coat that can be rolled in a ball as a pillow, and still look good when you reach your destination. The contoured waist gives you a lovely silhouette. It is chic enough to go from day to night. New Yorkers adore their black puffers, actually we like anything in black!