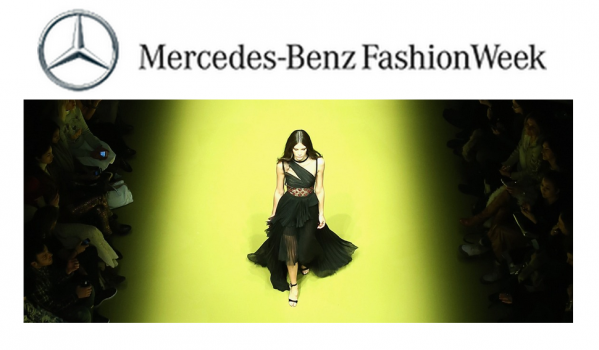 When it comes to Mercedes-Benz Fashion Week, we put our best stiletto forward, and from our fresh arrival at Lincoln Center on Wednesday, September 4 for The Couture Council of The Museum at FIT 2014 Couture Council Award for Artistry of Fashion , to the somewhat well-worn exit a week later on September 11,  we try to be looking runway-worthy while on the run.   For a complete Schedule of the Runway Shows, Photos, News, or to Watch LIVE, go to  MBFashionWeek.  
A friend wrote in and asked, "Help!  What should I wear to New York Fashion Week?"   Well if you are a working girl, you will want to dress in something comfortable, blackish and terrifically stylish.  For us, that means a dress to just "zip and go" and show off your summer tanned legs.  Sunglasses are a must, as is a bag big enough to hold all of your materials, electronics, a pair of flats, protein bar, mints and any thing else that will keep you feeling good.  We went shopping at Tory Burch and found a super great selection of things that just fit the bill.   Click here to see our Best Fall Bags. 
What to Wear Night and Day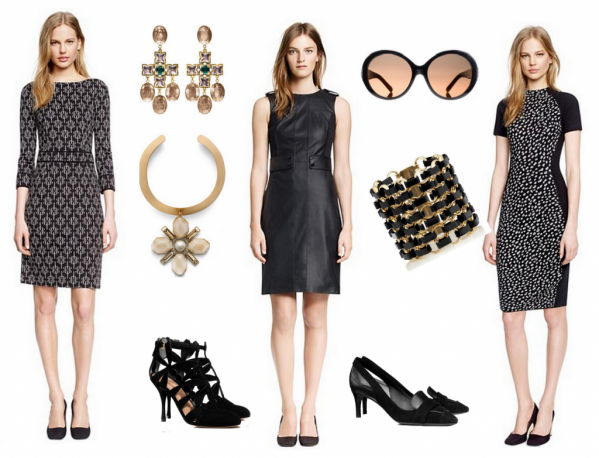 For information and to purchase, please click on the links:  Rhoda Dress $495  / Louisa Mat Leather Dress $895 /  Gemma Dress $395  /  Kingsley Suede Pump $350  /  Saray Pump $275  / Abela Statement Earring $350  / Lea Flower Necklace $425  /    Aselma Chain Bracelet $250 / Large Round Glam Sunglasses $175
Another TB must-have accessory Tory Burch for Fitbit Cuff.   
The Fitbit Flex tracks steps, distance and calories burned and shows you how you're stacking up against your daily goals.