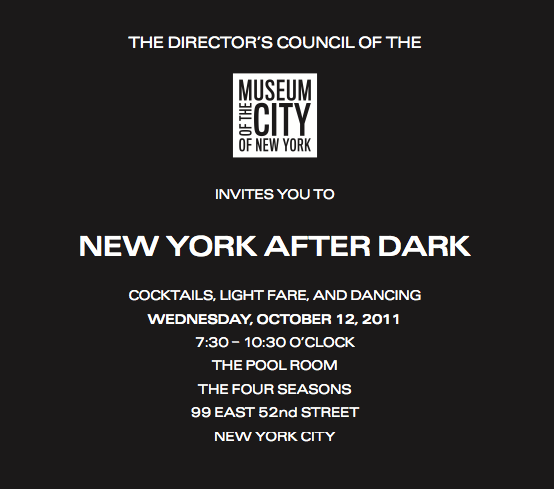 What could be more fabulous this fall than the MCNY Director's Council's New York After Dark?   Just the sound of it brings to mind the  alluring glamour of  black lace and diamonds and fur, oh my!  Who better to provide such dazzling luxury than Valentino and Graff, the generous and stylish sponsors of this sparkling evening.  The Chairs, both dashing and demure, Allison Rockefeller, Andrew Roosevelt, Burwell Schorr, Calvery Moore, Celerie Kemble, Heather Mnuchin, Mark Gilbertson, Phoebe Gubelmann and Shafi Roepers will create an elegant atmosphere on Wednesday, October 12, in the shimmering Pool Room of the Four Seasons Restaurant, the icon of New York glamour designed by Mies van der Rohe and Philip Johnson.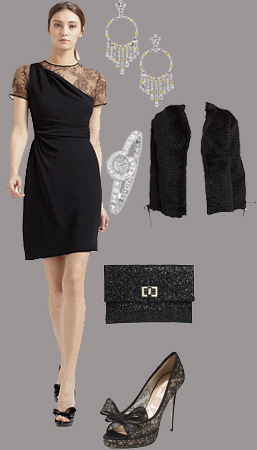 Left to Right: Valentino Lace-Tee One-Shoulder Dress ($2490), Chandelier Graff Diamond Earrings, Pologeorgis Textured Rabbit Fur Jacket ($625), BabyGraff Diamond Watch,  Anya Hindmarch Valorie Glitter Clutch ($395),  Valentino Peep-Toe Lace Pumps ($885)
You must see the back!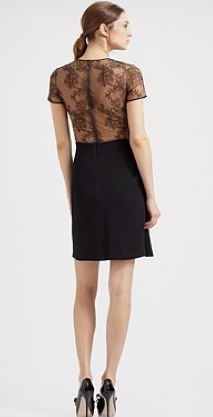 For more Black Lace Party Dresses click HERE