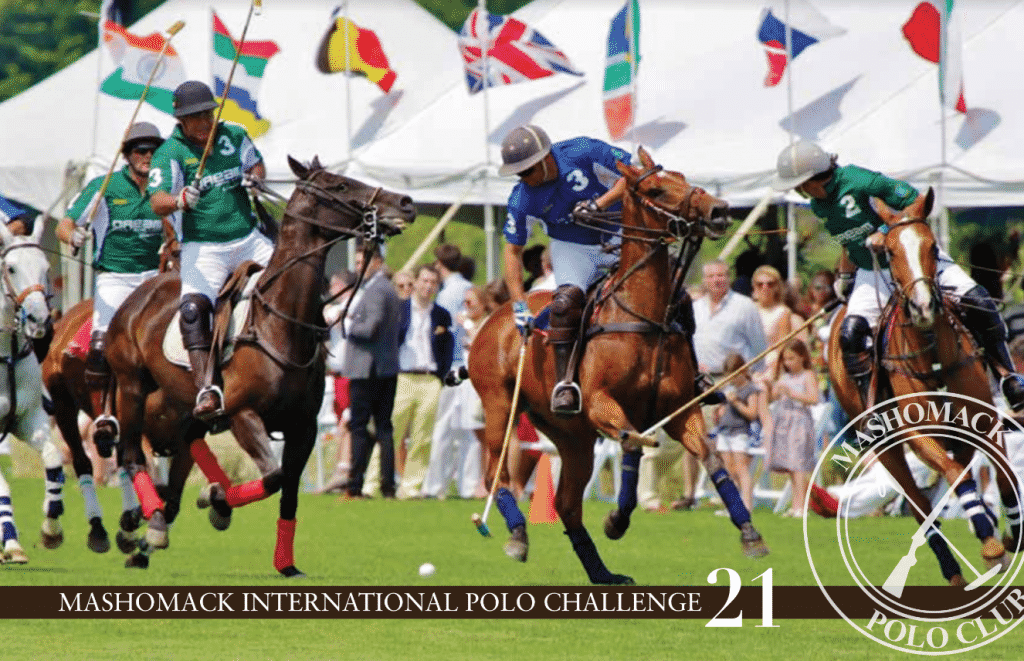 On Saturday June 22nd, 2019, The Mashomack Polo Club will host the 21st Annual Mashomack International Polo Challenge Luncheon. ​This prestigious event marks the start of the social season in Millbrook. The Challenge begins at noon with a Bubbly Reception followed by an elegant, tented Field-Side Luncheon and the exciting International Polo Challenge match. Teams representing the United States, Great Britain, India, Brazil, France, Egypt, Germany, and Italy have battled valiantly in the past to secure the coveted trophy for their team and country. In this year's contest, skilled players from around the world will celebrate the international spirit of the day, and vie for the title of Champion. I invite you to join us!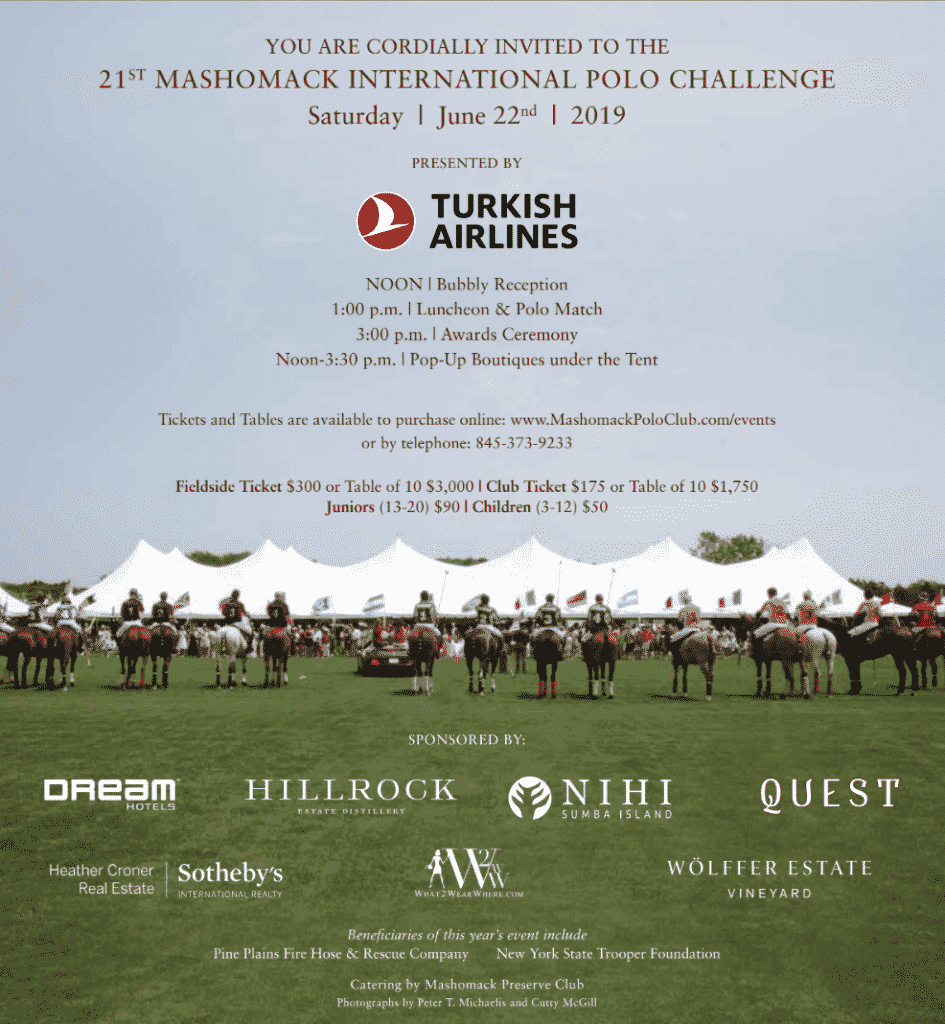 For what to wear to a polo lunch we chose the brightest shades of white, to kick off the summer in grand style. Peruse the styles, there is something for everyone. Love the grand selection of block heels now available. They are so perfect for grass and gravel. Jack Rogers has introduced a new line which is fab. And we cannot have enough of Cult Gaia bags, so summer fresh. And grab your gondoliers hat for the chic trend of the season. This one by Eric Javits, like all of his headwear is packable and blocks 95% of the sun's rays. Another must have for the shimmering season ahead.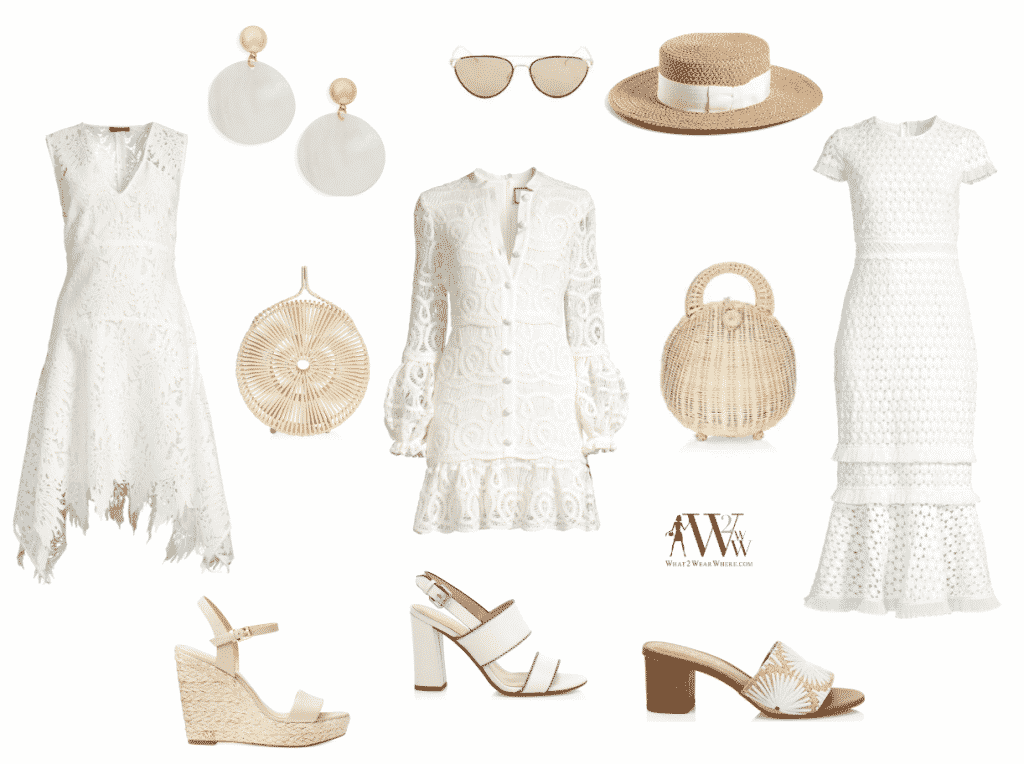 dresses: Josie Natori Palm Lace Sleeveless A-Line $795 / Alexis Lilyan Lace Mini $595 / Shoshana Floriana Ruffle $660
bags: Cult Gaia Zaha Bamboo SALE $145 / Cult Gaia Millie Ratan $98
shoes: MIchael Michael Kors Leather Wedges Sandals $ 110 / Coach Slingback Sandals $165 / Jack Rogers Mid Heels Mules $148
accessories: Kenneth Jane Lane Goldplated Earrings $45 / Olivier People Floriana Mirrored Cat Eye Sunglasses $152 / Eric Javits Gondolier Hat $375t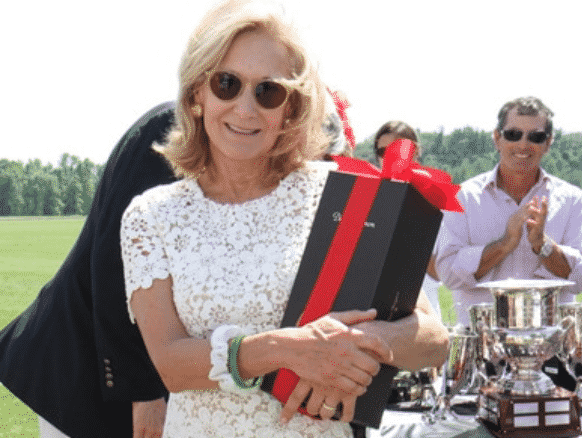 While shopping, we found so many white dresses to love, that we thought we would share our favorites.

Kobi Halperin Mimi Beaded Linen-Blend $598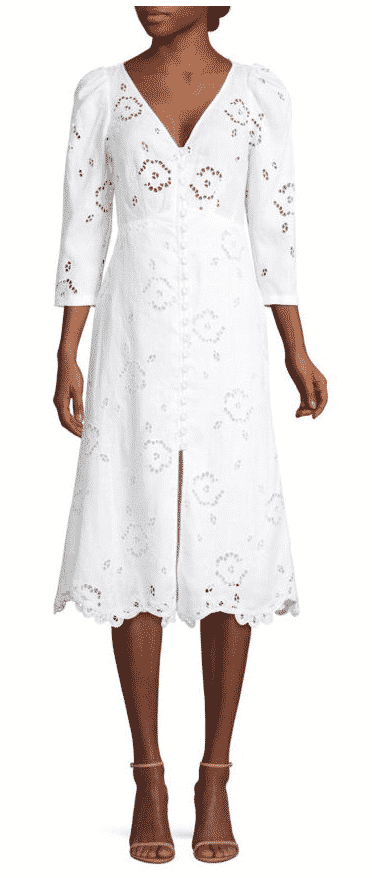 Rebecca Taylor Terri Lace Eyelet A-Line Midi $595
Polo Ralph Lauren Jasper Long- Sleeve Lace Eyelet Shirtdress $498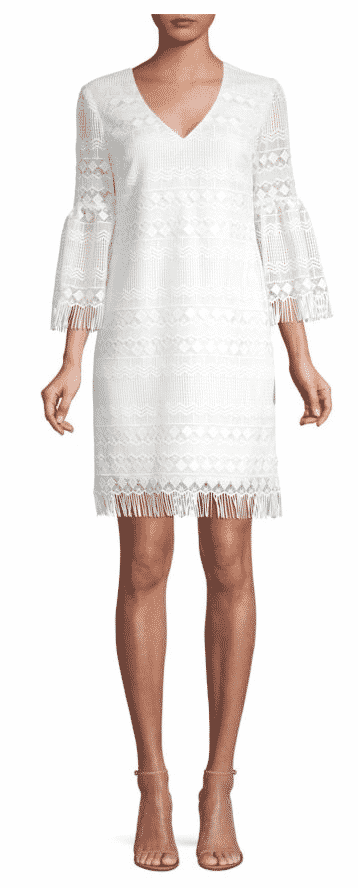 Trina Turk Keys Lace Bell Sleeve $348

Shoshana Alibi Broderie Anglaise Cotton $405