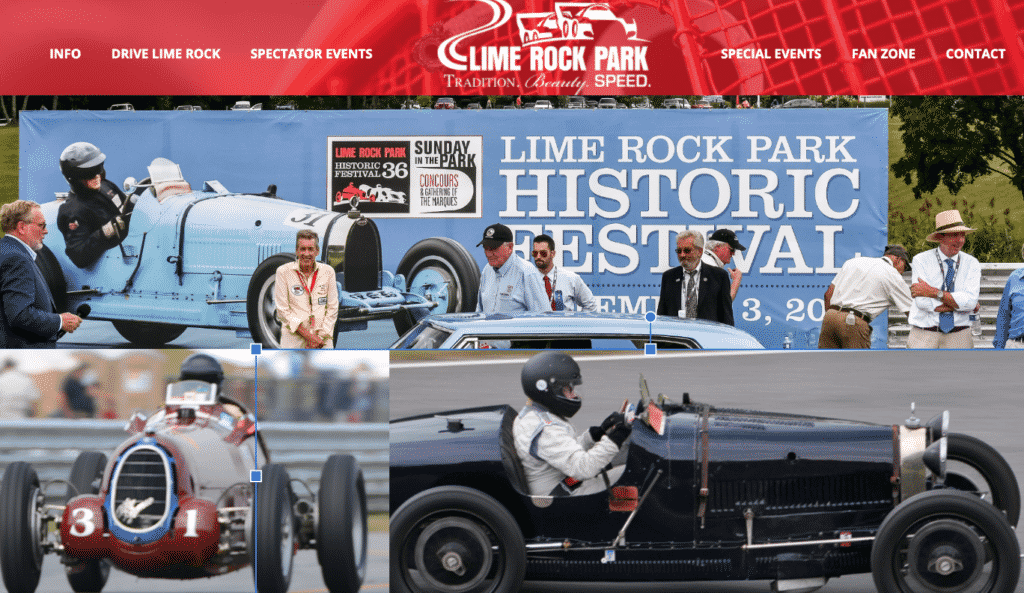 If you are wondering what to do on the upcoming holiday weekend, here is an off road idea. Now in its 37th year, the Historic Festival at Lime Rock Park has been a time-honored tradition since 1982. Enjoy vintage car racing at its best.The event opens on Thursday, Aug. 29, 2019, with the Vintage Race Car & Sports Car Parade presented by Salisbury Bank. This 17-mile tour through the local towns culminates in a free street fair in the charming town of Falls Village. Then continue your nostalgic journey through time and enjoy three days of authentic vintage car racing with practice and qualifying on Friday, Aug. 30, and a full day of racing on Saturday, Aug. 31 and Labor Day Monday, Sept. 2.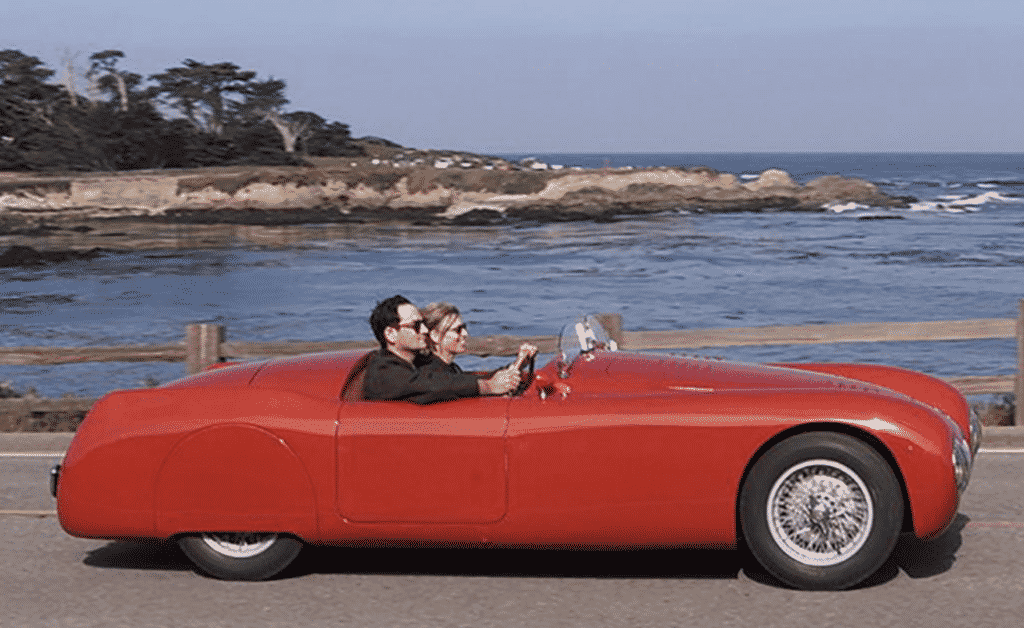 Our pals B.Z. and Michael Schwartz, have graciously agreed to be the honored collectors at this year's Historic Festival. The collection includes diverse and exceptional examples of the best of Post-War Italian GT and Dual-Purpose Sport Racers — Maseratis, Lamborghinis, Siatas (a 208 Coupe and a roadster), a Moretti Spyder, a Cisitalia Nuvolari Spyder, an Alfa Romeo TZ1 and a Duetto, and a Stanguellini sports racer with an interesting history that includes running the 12 hours of Sebring. This car is currently nearing completion of restoration and is expected to debut at Historic Festival 37.
And for what to wear to a car race, start your engines and follow us to the driver's seat – literally. By wearing a sensational jumpsuit, your mood will be set for high octane fashion. Crossing the finish line in style with a fab Ralph Lauren belt, spiffy shade hat, aviator shades for the fast-girl vibe, an on-trend bucket bag and a platform wedge for the long, lean look.
jumpsuits: 3×1 Morris Sleeveless SALE $276.50 . / Alice + Olivia Wide-Leg $485
accessories: Rag & Bone Sewn Straw Hat $295 / Colors In Optics Aviator Sunglasses $165 / Polo Ralph Lauren Lennox Belt $278 / Stout Mini-Moreau Bucket Bag $295 /
shoes: Sam Edelman Platform Wedge Espadrilles $130"
We are delighted to announce New York City's B.Z. and Michael Schwartz as the honored collectors at this year's Historic Festival," said Kent Bain of Automotive Restorations Inc. administrator of Sunday in the Park. "They have been supporters over many years and their cars have found recognition and award at past Sundays in Lime Rock Park on several occasions. When we selected Italian Masterpieces as our theme for this year, we had hopes that Michael and B.Z. might play a role. Exceptional sporting and touring machines of post war Italian origin are the focus of the Schwartz collection. There could not be a better collection focus fit for this year's main theme than this collection."
Found a few other jumpsuits to wear now and transition to fall.
Alice + Olivia Belted Jumpsuit $485
Alice + Olivia Strapless Jumpsuit $485
I.AM.GIA Zip Flight Suit SALE $168
3.1. Phillip Lim Belted Jumpsuit $650