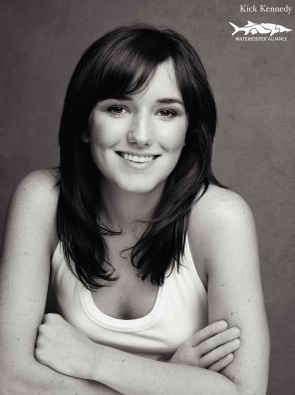 Our Eco Fashion Editor, Kick Kennedy has helped us put this green chic outfit together from Net-a-Porter's Runway to Green Collection for Earth Day.   Whether you are going to the Earth Day NY Earth Fair 2011, with our friends from RIVERKEEPER, in Times Square, or doing your own thing this is a versatile spring look that can take you anywhere.  We have paired the Tommy Hilfiger Pleated Trench from the collection with these jeans and top from Bassike and Katharine Hamnett, made with organic fabrics.  The green look would not be completer without something from our fave earth friendly designer Stella McCartney and we chose a woven faux-leather tote that is so perfect for spring.  Happy Earth Day to all!  To find out other events, celebrating the health of our world, go to Earth Day NY.
Kick's Eco Chic Look from Net-a-Porter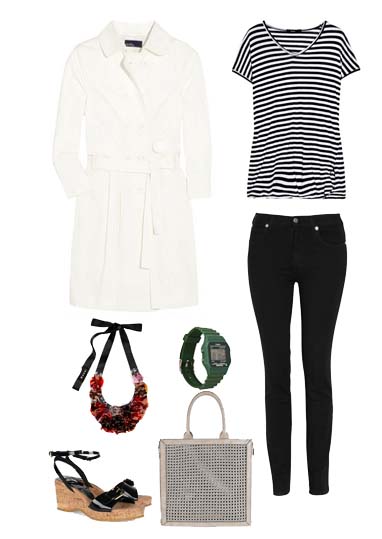 Left to Right: Runway to Green Tommy Hilfiger Pleated Cotton Trench ($500), Runway to Green Marni Paillette-embellished bib Necklace ($420), StellaMcCartney Faux Patent-leather Wedge Sandals ($495), Runway to Green Timex Digital Watch ($50), Stella McCartney Alexa Woven Faux-leather Tote ($1495),  Bassike Organic Cotton T-shirt ($125),  Katharine Hamnett Amy low-rise Skinny Jeans ($180),
ABOUT KICK
As a daughter of Robert F. Kennedy, Jr., Kick grew up with a love and understanding of nature and has since forged her own way as a dynamic environmentalist. She is an activist for Waterkeeper Alliance, the global organization connecting and supporting Waterkeeper programs on six continents to provide a voice for waterways and their communities.   Kick is an active advocate for RIVERKEEPER, the organization dedicated to the protection and the ecological integrity of the Hudson River and its tributaries, and to the safeguarding of the drinking water supply of New York City and the lower Hudson Valley.