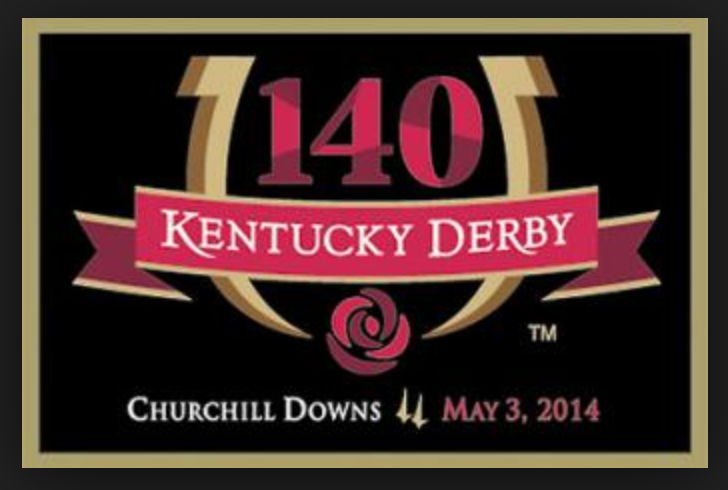 Alternatively referred to as "The Run for the Roses" or "The Most Exciting Two Minutes in Sports," the Kentucky Derby is so much more than a 1.25 mile race for three-year-old thoroughbred horses – it is one of the great American institutions run under the iconic twin spires of Churchill Downs.  From the parade of horse and rider to singing of My Old Kentucky Home, the imbibing of  Mint Juleps, to the Garland of Roses, each tradition adds to the rich history.  And once again, The Survivors Parade presented by Kroger will again take place on Kentucky Oaks Day to show fans' support for cancer survivors.
If you are planning to attend the Longines Kentucky Oaks, you should know in advance that you can wear any color as long as it's PINK!   From hats to handkerchiefs, suits to sundresses, sunglasses to stilettos, Oaks guests are "tickled pink" to show their support for the Oaks and the important cause it supports. We went flat out down the stretch to bring you this great look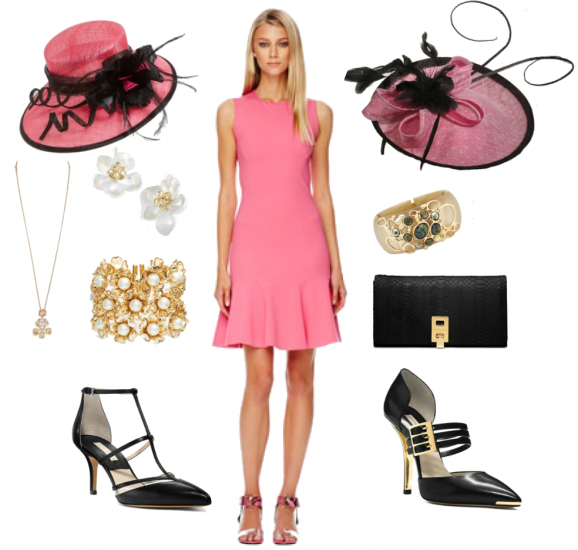 Michael Kors Flare-skirt Dress $895   /   Nordstrom Butterfly Derby Hat $88   /   Alexis Bittar 'Lucite® – Jardin Mystère' Flower Drop Earrings $275   /    Alexis Bittar 'Miss Havisham' Long Pendant Necklace $164.15 ON SALE   /   Tory Burch 'Katie' Floral Mesh Bracelet $275    /   Michael Kors Sahar Pointed-Toe T-Strap Sandal $350   /    Pink Fascinator $135   /   Alexis Bittar 'Lucite®' Small Hinged Bracelet $395    /   Michael Kors Miranda Snakeskin Continental Wallet $595    /    Michael Kors Annalee Triple-Strap d'Orsay $495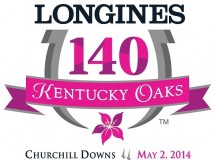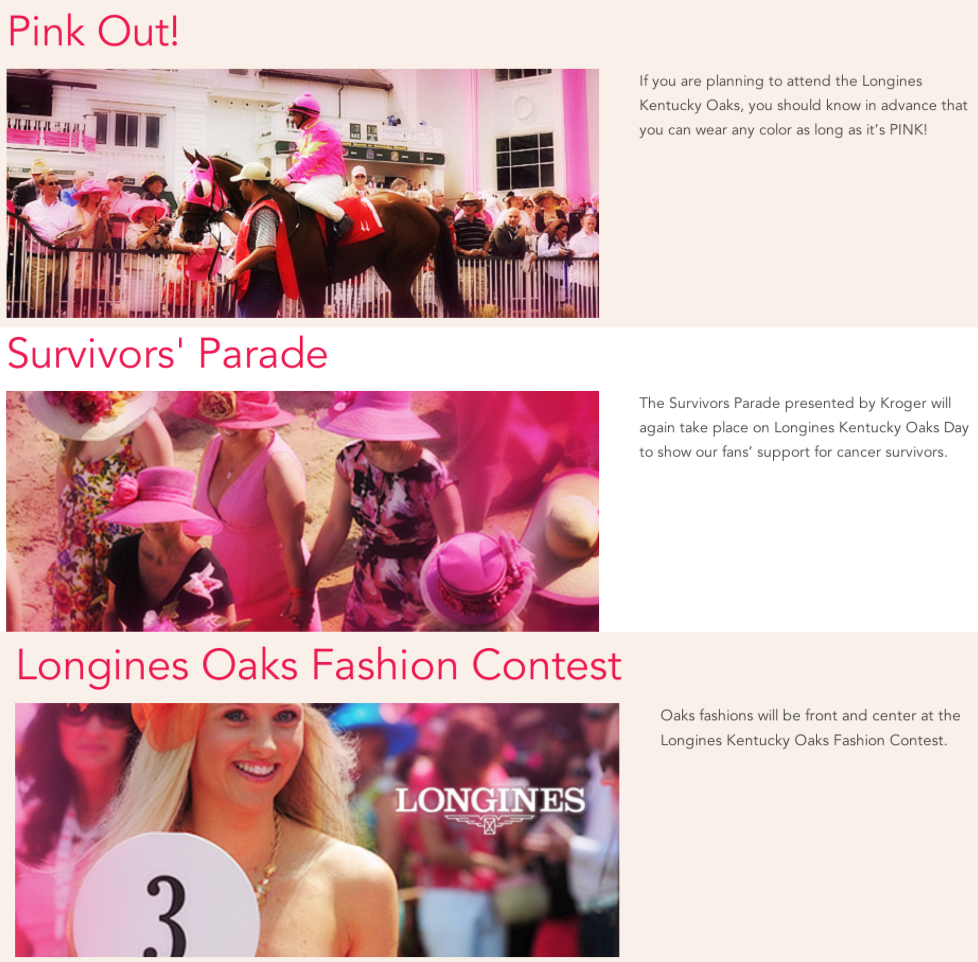 Watch the Derby Live on NBC

Place Your Wager!

Sing Along My Old Kentucky Home