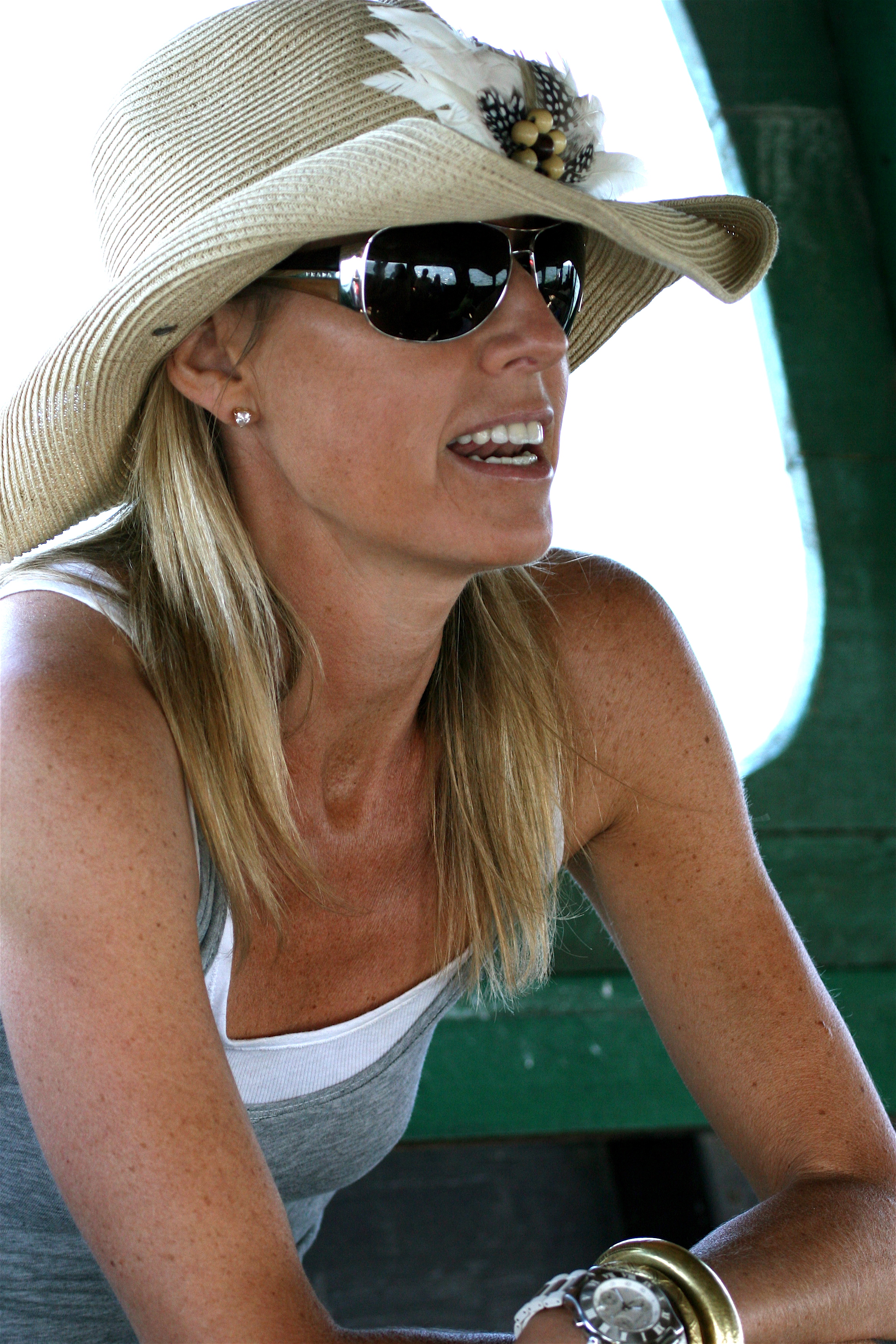 We are super excited to announce Jill Fairchild has joined What2WearWhere as Contributing Style Editor to the site.  Fairchild will provide a weekly post that will include her fashion "must-haves" & insightful, informative and humorous commentary on all that matters about style, shopping and the struggles of trying to be chic.  In addition, Jill Fairchild will design & source fabulous one-of-a-kind & limited edition items that will be available to purchase on What2WearWhere.com. Jill is the daughter of John Fairchild – legendary publisher of Women's Wear Daily and founder of W Magazine.
Approval Matrix by Jill Fairchild

Imagine being the only daughter among four children. Not so bad?  Okay, imagine being the daughter of a woman with an innate sense of style who is friends with famous designers. Still not bad? Well, what about being the daughter of an iconic newspaper and magazine editor with a passion for fashion, intuitive eye for the Next Big Thing and who terrified even the most renowned and successful designers, at times reducing them to tears with his opinions?
Welcome to my world.
I grew up in a household where fashion was as discussed as often as the weather. My outfits were – and still are – as scrutinized as if I were a model walking down a runway, with both my parents giving their opinions. "Where'd you find that?" my father will say, still eyeing fashion with the keen eye he exercised when he was running WWD and creating W magazine and striking fear into the hearts of every designer around. Or, as he remarked recently, "Don't hit me with that handbag on your way out," implying it was as big as a suitcase, which he hated and I, of course, loved.
His comments immediately cause me to doubt my choice, even if they are meant as a compliment or simply a curious question – since my father is, above all, curious about the latest thing.  There's worse, though. He will simply raise one eyebrow as I walk in, saying nothing. Then I really don't know where I stand.
What that means is that my parents' standards have become mine, and their curiosity has rubbed off on me. Friends say I love to shop, but they are absolutely wrong. I love to source, which is completely different.
Drop me down in any city and I can, and do, happily spend hours and hours simply looking at products and not even buying anything (which only stirs to increase the groans of my traveling companions). I grab a handbag, a shoe, a jacket, a pair of pants. Sometimes I try things on and sometimes I don't. You could say I'm seeking that one thing that might gain my parents' approval, but that would be too Freudian. Instead, I simply delight in fantastic design and quality, even if it might not be my taste. It doesn't have to be expensive; I'm just as happy bartering over a handbag at a flea market in Marrakech as I am trying on a beautiful jacket in a shop on Madison Avenue.
So consider Jill's Closet – and me – the ultimate sourcer-er. With this blog, each week I hope to bring you unique fashion finds, funny fashion foibles – and, of course, tales of my own fashion faux pas. And there have been plenty…..
Style on!
Jill
Here are Jills's "Of-the-Moment" Picks from Net-a-Porter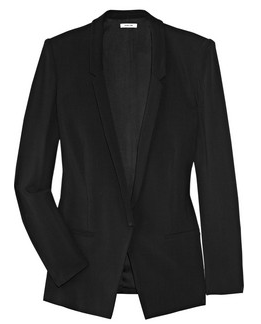 Helmut Land Peak-Shouldered Wool-Blend Blazer ($645)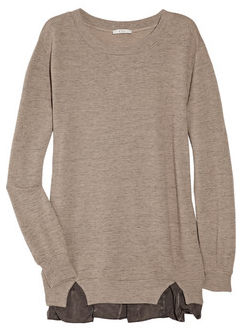 CLU Satin-Trimmed Cotton-Terry Sweatshirt ($260)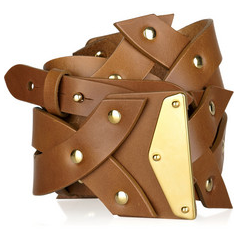 ETRO Studded Woven Leather Belt ($780)