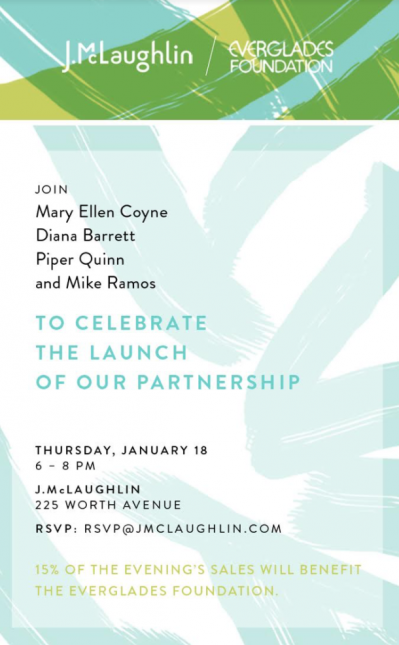 We are thrilled that two of our favorite orgs have joined forces to empower consumers with knowledge and encourage action to protect America's Everglades.   Please join their efforts.  #JMcLxEverglades, @EvergladesFoundation, @JMcLaughlinNY  20% of the proceeds from the sweaters will be donated directly to The Everglades Foundation.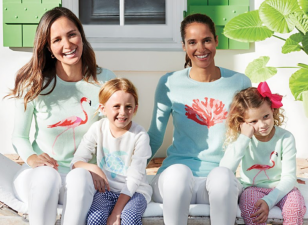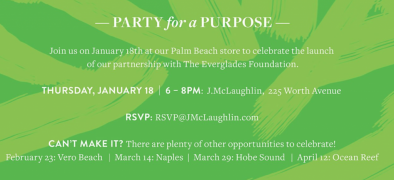 For what to wear to the fabulous fete, I chose a neutral palette that is many mainstay when heading South.   The new shoe collection is superb.  As I have written about the "3 Shoe Rule" when Packing for Travel, these are the perfect trio for packing.   You can mix and match this selection for a weekend or a week of fun!
Nice and Neutral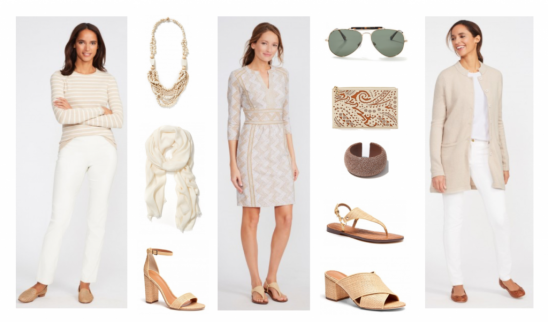 Masie Pants  $158  /  Lola Dress  $225  /  Mirian Sweater Jacket In Checker  $498    accessories:  Crete Wooden Necklace  $68  /  Eve Wool Scarf  $98  /  Ace  Sunglasses  $128  /  Jody Leather Clutch $89  /  Stingray Bangle  $198. shoes:   Madison  Sandal $198  /  Tribeca Slide $198   /.  Nolita Thong Sandal  $158 
And the other way to go, is add a little Black and White interest.   Again,  you can pack all of this in your carry on with room to spare.   The Terin Ruffle Dress is a must have for gals on the go.
Black and White Day or Night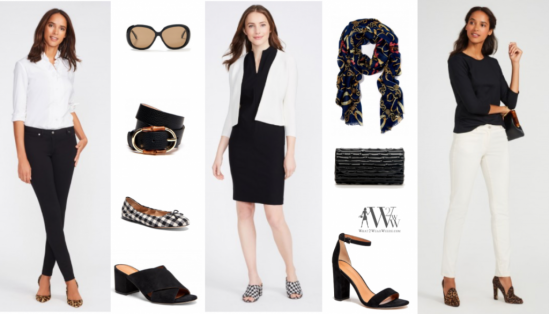 tops & dress:  Carla Ruffle Blouse  $168  /  Terin Ruffle Dress  $215  /  La Jolla Cardigan  $148   pants:  Masie Pants  $158  / Black Lexi Jeans $168  accessories: Luna Sunglasses  $139  /  Jacey Belt  $78  /  Reed Wool Scarf   $39  /  Bamboo Clutch  $158   shoes:  Mercer Ballet Flat  $178  /  Tribeca Slide  $198  /  Madison Ankle Strap Sandal  $198


Click to see some of our posts from The Everglades Foundation, going back to 2012.