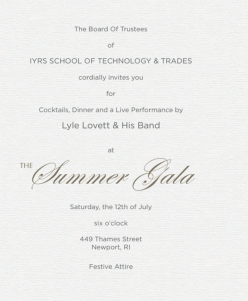 Set sail for a spectacular Gala weekend, July 11  and 12 at the International Yacht Restoration School in  Newport, Rhode Island.    The Gala, under the expert direction of Co Chairs Ron O'Hanley and Tesa Van Munching, is the centerpiece of the celebration weekend, featuring cocktails, dinner and  live entertainment by Lyle Lovett and His Band.  This annual fundraiser produces a fantastic array of auction items, and this year is no exception.  Gala-goers will have the opportunity to bid on a fully restored 1957 VW Beetle Coup; a world-class miniature scaled model; and a trip to St. Barth's with accommodations in a private 2-bedroom WIMCO villa, with exclusive access for sailing in the 2015 St. Barth's Bucket Regatta among other luxurious items.
Co-title sponsors Fidelity Investments and Prestige Jaguar will help IYRS School of Technology & Trades raise funds in support of the school's unique experiential education model.   "We are grateful for the support—both in and outside the Newport community," says IYRS President, Terry Nathan.  "This is a unique school and at the right time in America, with a broad-based return to valuing people who can make, build and restore things."  For tickets and for information, please go to IYRS Gala, or email Melissa Flaherty at mflaherty@iyrs.edu.
For what to wear to a Festive Summer Party, we tacked over to J CREW to find two seaworthy selections,  both made from a corded Leavers lace that was sourced from a sixth-generation family-owned mill in Rhode Island, that has been perfecting the art of lace making since 1859.   As always with J CREW, we were impressed at the fine quality at such an accessible price.  Add some strappy sandals, and a stack of statement jewelry and you have a ship shape ensemble fit for all of your summer festivities, on land or sea.
Ship to Shore 
For information and to purchase, please click on the following links:  Navy Blue Else Dress in Leavers Lace $275.  /  Satin Bow High Heeled Sandals $285  /  Cathleen Dress in Leavers Lace $275.  /  Mirror Metallic High Heeled Sandal $198.   /  Havana Clutch $49.50 / Leather Clutch $98.  / Crystal Fiesta Earrings $68.  / Crystal Tassel Earrings $68.  Beaded Tassel Bracelet $68.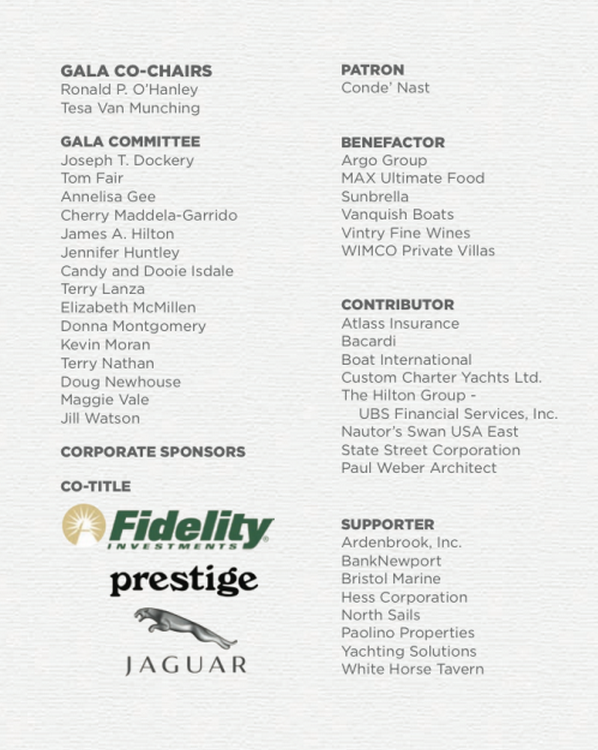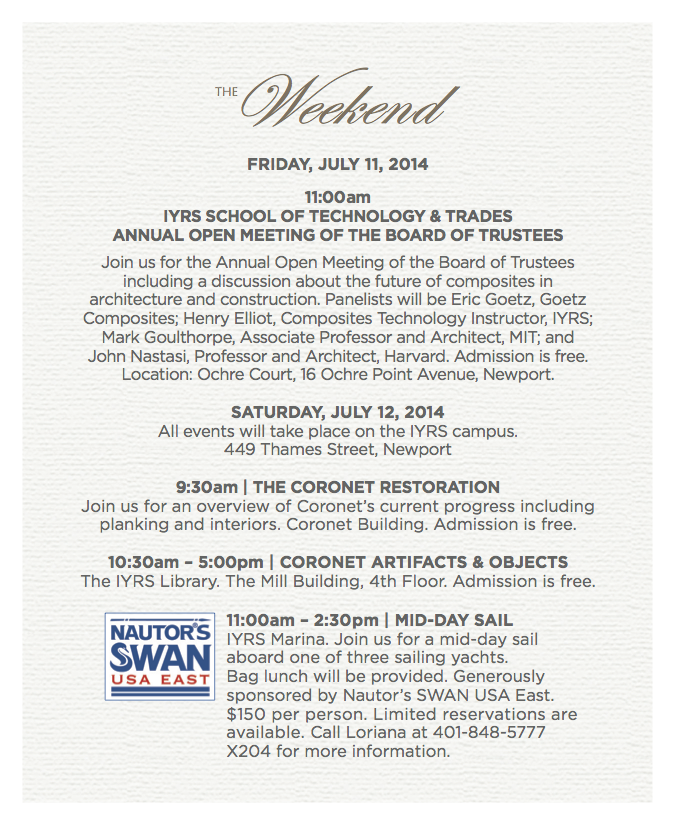 The Coronet in 1894.  For the rich history of this historic vessel, click on the photo below.