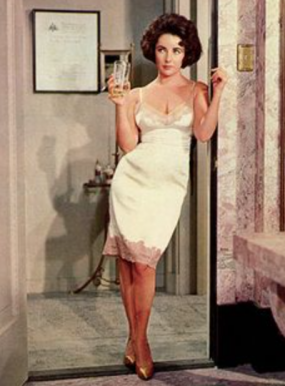 Now that fall is here and we have made the switch to Transitional Dressing, I  went shopping at for the essential under-things to wear under everything!  Bloomingdales seems to have the best selection.   I tend to wear more knits and jerseys right now, and for my travel itineraries ahead, I am putting together the Fall's Must-Haves in smooth undies and shape wear to keep you VPL (visible panty line) and VBF (visible back fat) free.  It is not the sexiest of selections,  I will save that for another more amorous time, but I guarantee you will look better in your clothing, with a few simple additions.  These are the shape wear pieces that you will wear everyday and pack with you for fall travel.
This is a fabulous "Tee Shirt Bra."  Comfortable with wide straps and front closure.  It is super smooth!
SPANX Bralellujah Full Coverage Bra $68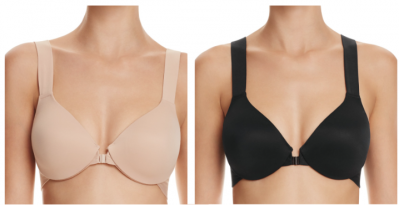 Or for a little less coverage but same smooth front.
Calvin Klein Perfectly Fit Modern T Shirt Bra $46
+++++
For the perfect "No Show" undies. In black and nude and assorted colors.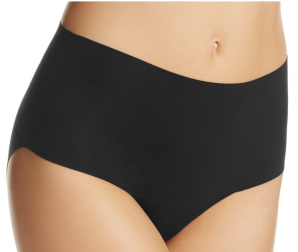 Commando Butter Mid Rise Thong $26
Hanky Panky Bare Eve Natural Rise Thong $22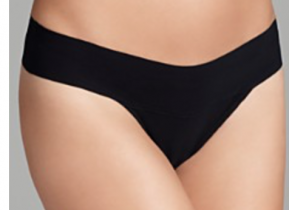 +++++
And a must have is a shaping camisole to wear under sheer tops, white shirts and sweaters.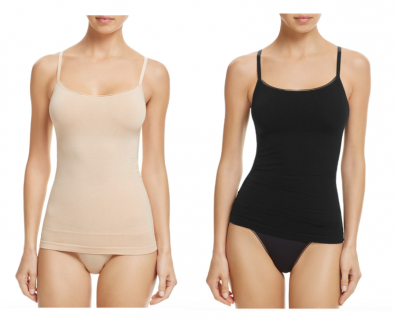 +++++
I find a slip is a better choice than the too tight shape wear which can create more residual bumps than it solves and can be very uncomfortable.   Instead, try one of these and in both shades.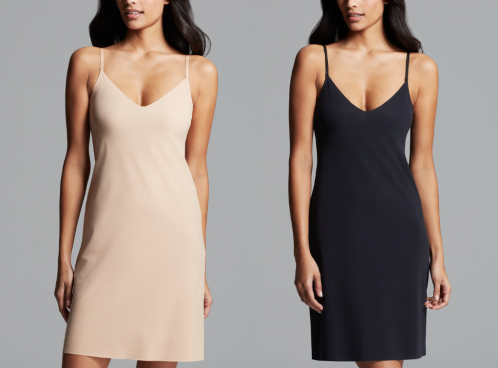 This one a little shorter and more. flared. Perfect for a Fit and Flare style dress.
Commando Luxe Satin Mini Slip $98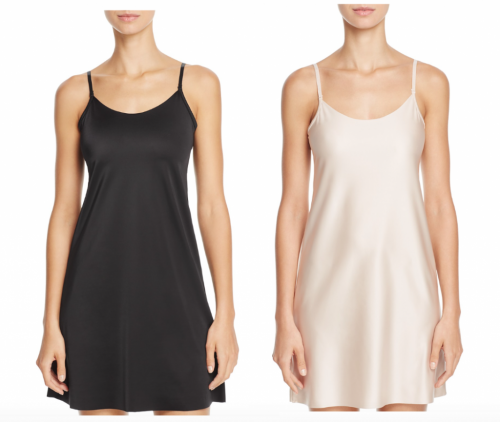 +++++
When wearing  a slip with straps, we recommend a strapless bra – less things to show.
Wacoal Red Carpet Strapless $65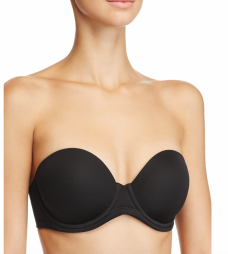 +++++
This is also a useful. number.  It has no waistband to show when you need a little less information showing on the bottom.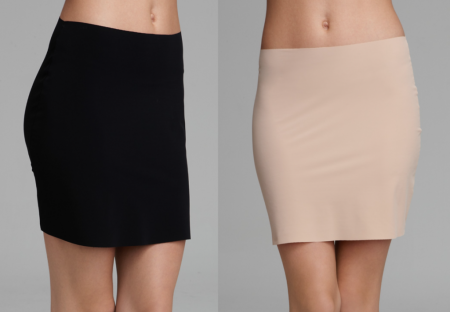 +++++
The Strapless Slip works well with lace and see-through bodices.
CommandoDouble Faced Shaping Slip $88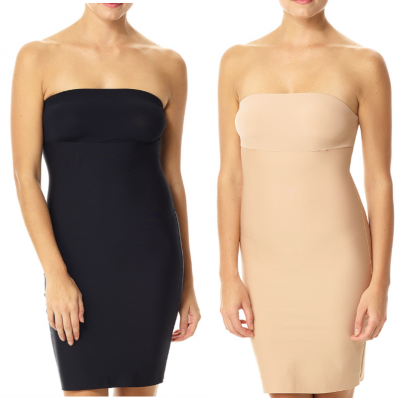 +++++
And these will be my go-to with high boots and skirts.
Item m6 Opaque Compression Leggings $78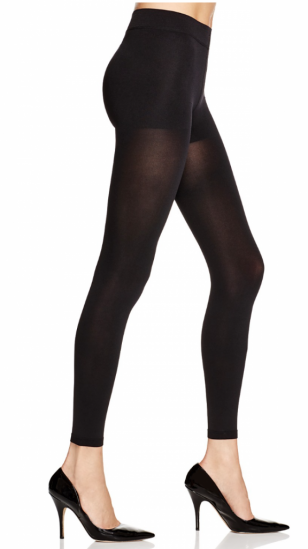 +++++
But when you really need the extra control – bring in the big  guns!   I find the Spanx Thinstincts to be the most comfortable.
Spanx Thinskins Hight Wasted Shorts. $72