It's November, and we are getting ready for one of the most relevant and interesting events of the year, The Hope For Depression Luncheon. This anticipated annual event highlights current research and protocols associated with the illness of many individuals, families and friends. Join esteemed psychiatrists and neuroscientists on November 14th at the Plaza Hotel as we dive into the topic of Resilience through ongoing mental health struggles. Audrey Gruss knows well the ripple effect of depression — her mother Hope suffered greatly from this debilitating disease when there was so little known about it.'
There are startling facts about depression. As Audrey explained, it is the #1 cause of disability in this country; someone dies of suicide every 14 minutes because of depression, and it costs a billion dollars a year to the US economy.
HOPE AWARD FOR DEPRESSION ADVOCACY: Dakota Johnson
Presented by Audrey Gruss
HOPE COMMUNITY AWARD
Michael Dudgeon
Audrey's idea was to create a dream team of scientists. "The creation of our Depression Task Force (DTF) ten years ago was like bringing the 'justice league' of neuroscience together. I'm proud to say that our DTF consists of our superheroes, who have collaborated to create the most advanced depression research in the country." The 2022 Research Report illuminates the ground breaking and far reaching research on the subject. This year's topic & Program is Resilience: Emerging Stronger from Life's Greatest Challenges. A brilliant and important topic at this moment in time.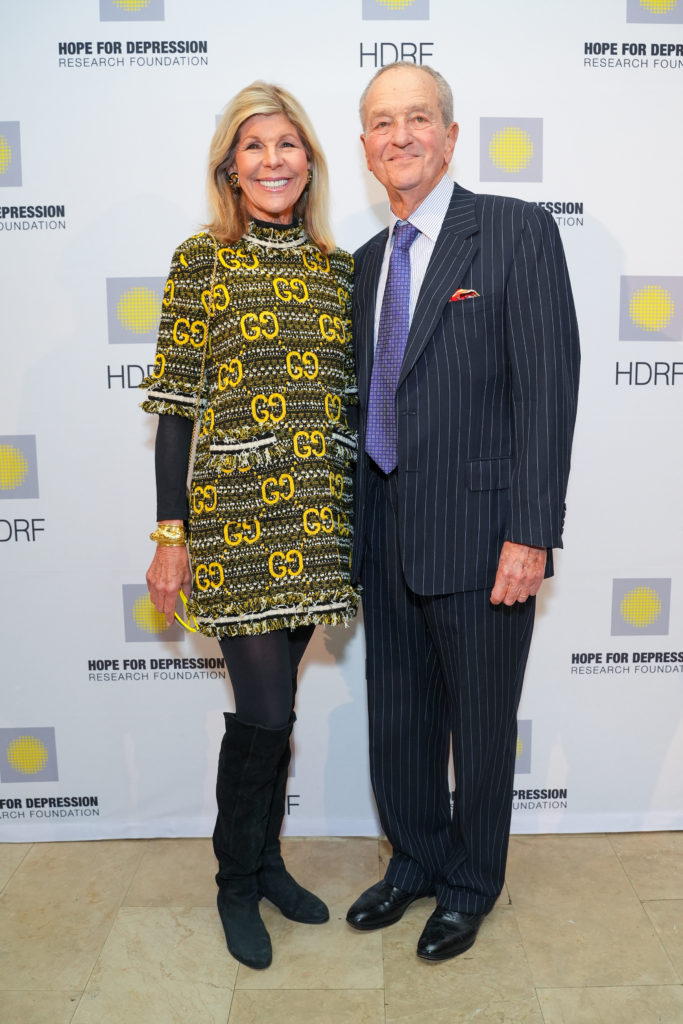 For what to wear, we went with the classic yellow, as Audrey said "The Hope color that we consider to be uplifting and positive is bright yellow, because it reminds us of happy, sunny days and positive feelings." Although we chose a bit of a darker shade for this year's event, black and yellow are our go to combo for the HFD Luncheon. Suits and Midi dresses are in this season, and we absolutely love these All Saints Leather Boots to pair with them. Tie the whole look together with the chic, all black accessories.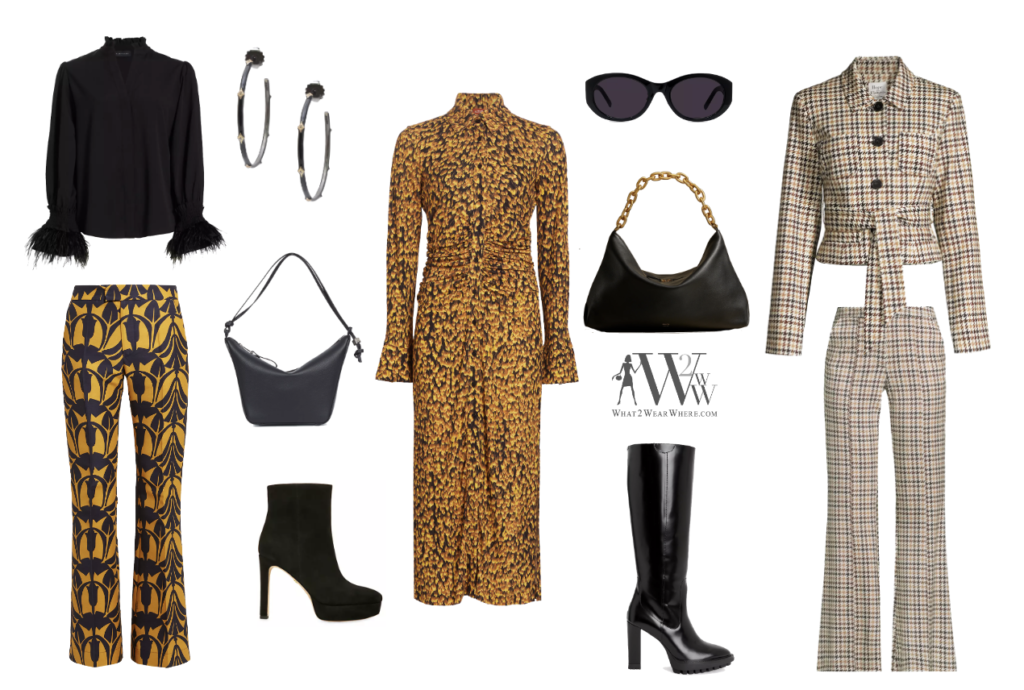 items: La Double J Boot Cut Pants $750 / Elle Tahari Featherd Silk Shirt $345 / Altazurra Golden Ochre Midi Dress $1399 / Hope for Flowers Cropped Houndstooth Jacket $460 / Houndstooth Pants $334 boots: Veronica Beard Suede Booties $500 / AllSaints Lug Sole Boots $429 / bags: Loewe Mini Hobo Bag $1700 Khaite Clara Bag $2400 / accessories: Armenta Enameled Hoops $890 / Givenchy Oval Sunglasses SALE $182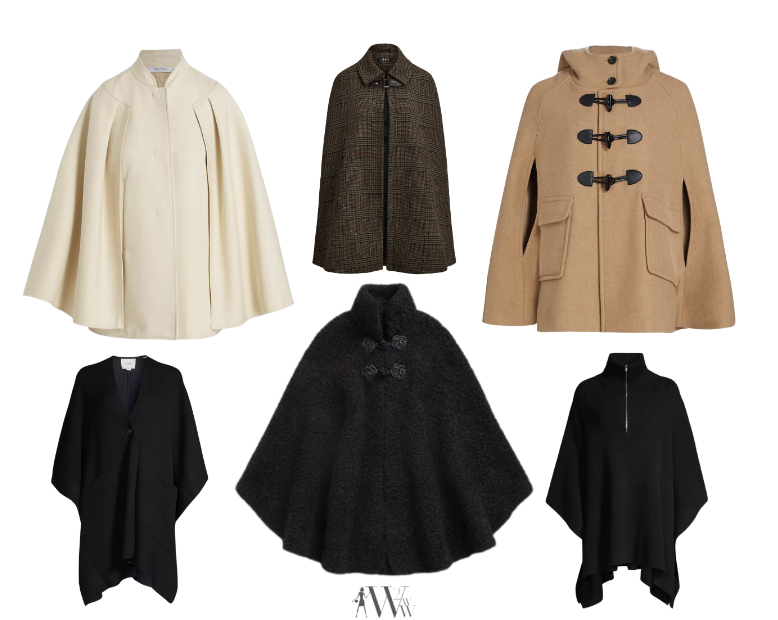 A Cape is great option for layering over any outfit, check out our picks here.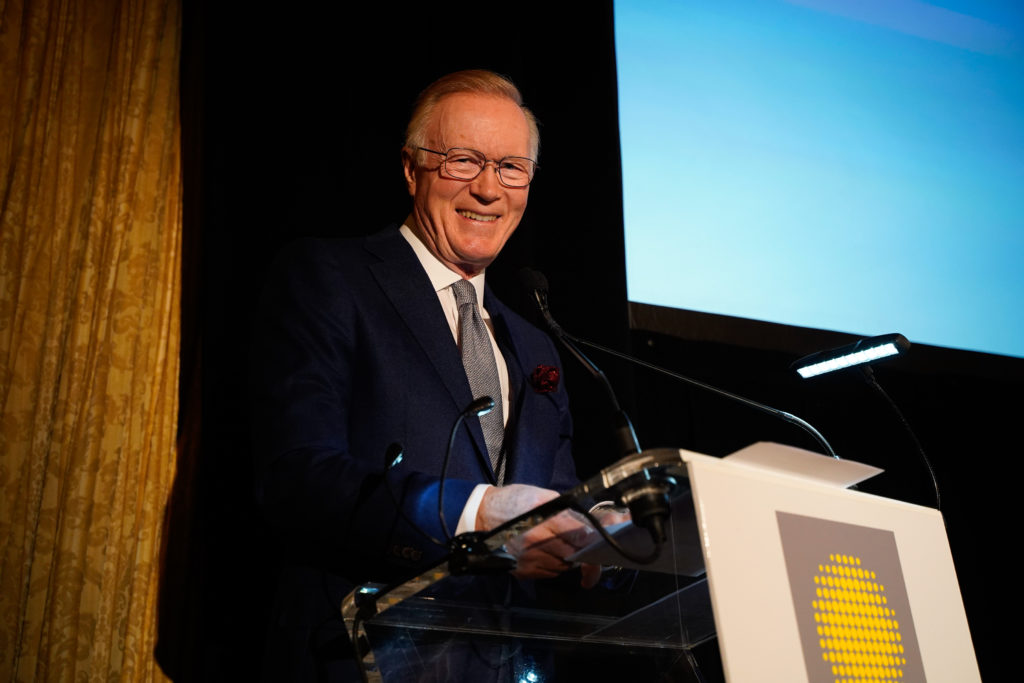 HOPE RESEARCH UPDATE
Dr. Kafui Dzirasa, M.D., Ph.D.
Duke University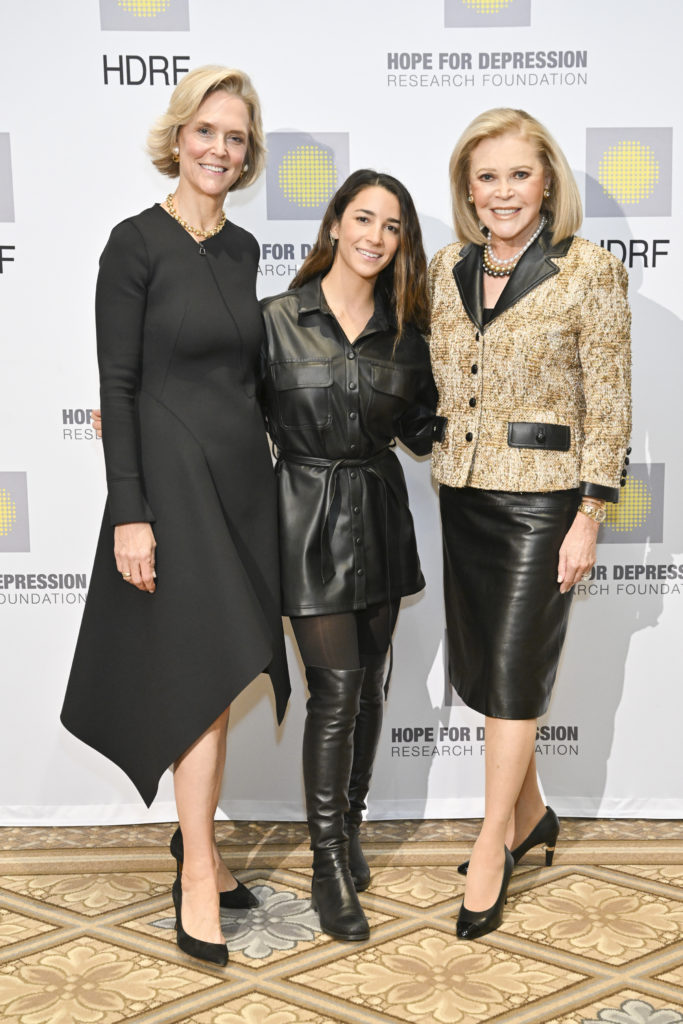 MEDICAL SPEAKER
Dr. Dennis Charney, MD.
Dean, Icahn School School of Medicine at Mount Sinai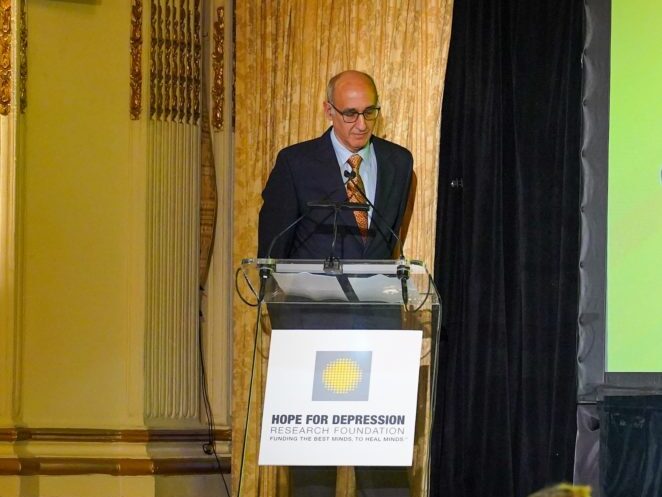 The mission of the Hope for Depression Research Foundation (HDRF) is to fund cutting-edge, scientific research into the origins, diagnosis, treatment and prevention of depression and its related mood and other emotional disorders – bipolar disorder, postpartum depression, post-traumatic stress syndrome, anxiety disorder and suicide.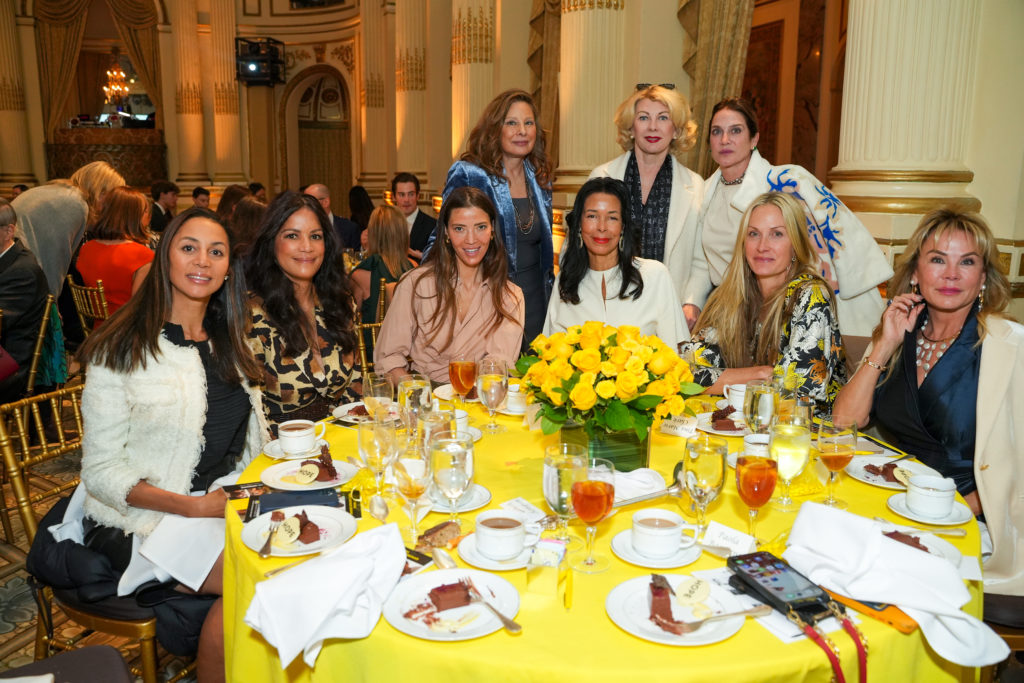 EVENT CO-CHAIRS Susan Gutfreund, Maru Hagerty, Gillian Hearst, Kim Heirston, Tania Higgins, Eleanora Kennedy, Kristen Maltese Krusen, Susan R. McCaw, Kitty and Bill McKnight, Peter S. Paine III, Barbara and Randall Smith, Scott Snyder
Is there anyone whose lives have not been affected personally by some form of depression? Join HDRF in their proactive quest for answers and solutions.
To learn more about the event, contact [email protected]