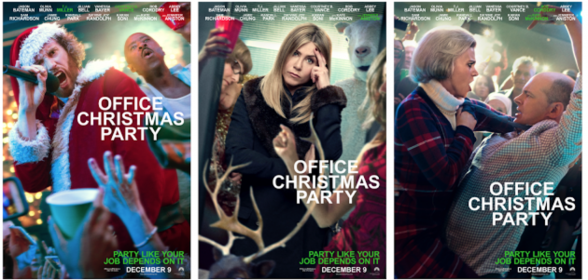 Watch the Trailer for Office Christmas Party 
Here's a holiday recipe for How to Dress for an Office Party and 10 Tips for Holiday Parties.  Take one Little Black Dress, very chic – not overt  (See Tip #1),  add a bit of sparkly glamour (See Tip #2), then pull out the stops with a spectacular pair of stilettos and have a ball!   We went holiday shopping with our friends at HALSBROOK and found three LBD'S to wear again and again. We appreciate their curated collection of wearable, affordable fashion.   The stylish accessories add a pop of bling and bright to the festivities.   Nordstrom's has an excellent selection of sandals and pumps to have you skipping merrily through the spectacular season.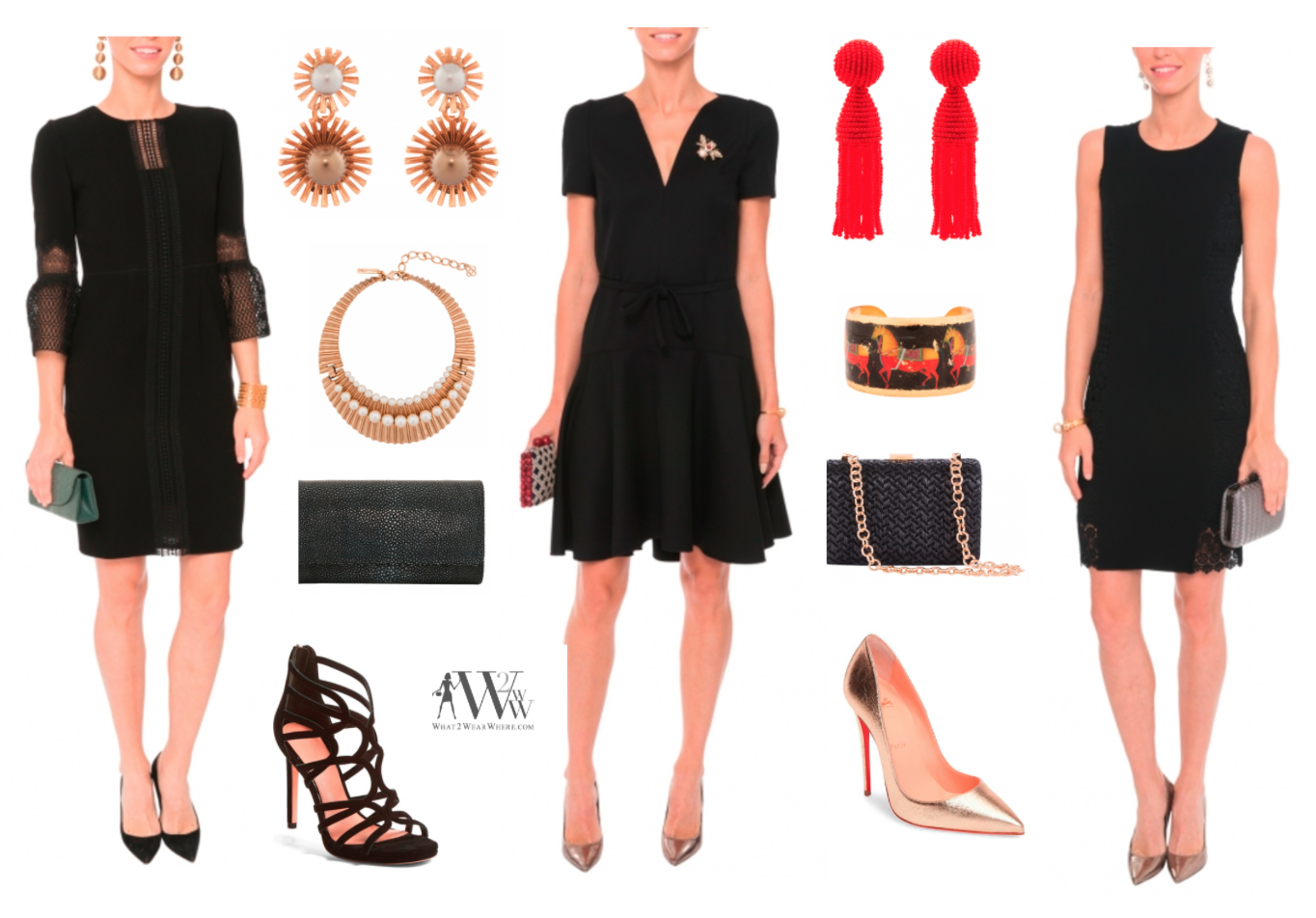 dresses left to right: Elie Tahari Crepe and Lace Dress $488  /  Paule Ka Black Flared Hem Wool Dress $730  /  Elie Tahari Lace Paneled Sheath $448  earrings:  Elizabeth Cole Sunburst $95 SALE  /  Oscar de la Renta Red Tassels $345 clutches: J. Markell Stringray Clutch $650  / Nina Loom Box Clutch $275  /  Oscar de la Renta Bold Pearl Collar $553 SALE  /  Evocateur Raj Horse Cuff $325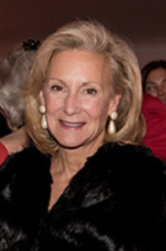 KK's DOs AND DON'Ts FOR A COMPANY PARTY
#1 DO:  Dress modestly.  Nothing low cut, too short or too tight – no matter what others are wearing.   Save your sexy dress for a night out with friends.   DON'T: Show décolleté.  It is distracting and sends the wrong kind of message.
#2 DO: Dress festively.   Fun sparkling earrings, some rhinestone brooches and a big crystal cuff, high heels and black patterned stockings are also a fun way to make an outfit special. DON'T: Overdo it.
#3 DO: Set up a strategy in advance.  Is there someone in the company that could help your career?   Remember this is an opportunity to socialize with some higher-ups.  Do some research so you will have something intelligent to talk about.  DON'T: Be obviously sucking up to the bosses.
#4  Speaking of bosses, DO: Be on time.  The mucky mucks tend to arrive on time and and leave early.  DON'T: Be the last one to leave the party. 
#5 DO: Be social. Go out of your way to mingle with some new co-workers and try to speak to everyone. DON'T: Flirt – everyone is watching.  If you are interested in a co-worker make other opportunities to get to know each other – no making out in the corner – trust me.
#6  Speaking of social . . . DO: Put away your phone so you DON'T have morning-after regrets plastered all over social media.  Ouch!
#7 DON'T: Pre-drink –  wait until you get to the party to start to party.    DON'T: Overdrink.  Start with water and alternate every other drink.  And going out to bars "with the guys" afterwards is also not a great idea although it will seem brilliant at the time – trust me.
#8  Do avoid eating seafood hors d'oeuvres, nothing is worse than fish breath.  DON'T eat anything that needs two bites.  It is likely to end up on your dress.
#9  DON'T forget to thank the people who have organized the party, whether it is the head of the company, the head of your department or your co-worker.  DO: Send a hand written note.  Is still the best way to express your appreciation.
#10 DO:  Have a wonderful time and DO send us your own DOs and DONT'S!