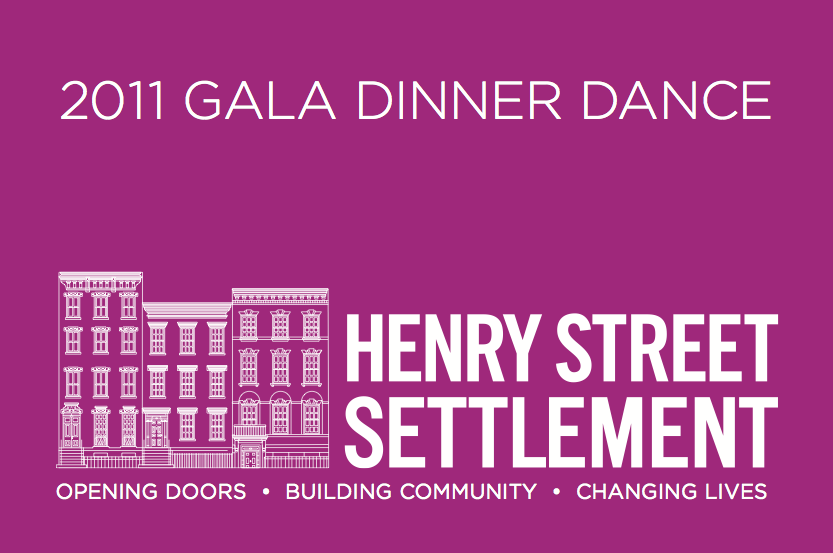 On April 7, 2011, the Henry Street Settlement Annual Spring Dinner Dance Gala will take place at the Plaza Hotel's Grand Ballroom. Chairing the event is our friend and W2WW Fashion Editor Kalliope Karella, along with her fabulous Co Chairs, Veronica Bulgari, Eva Jeanbart-Lorenzotti, Angela Mariani, Anna Pinheiro, Pilar Crespi Robert and Lesley Schulhof. Proceeds from the gala are a vital source of funding for the social services, arts and health care programs Henry Street Settlement provides to more than 50,000 New Yorkers each year. For more information, call Liz Gabay at Event Associates at 212.245.6570.
The dinner dance occasion calls for something special so we went shopping at Bergdorf Goodman for a stunning Marchesa column in white, and then found the perfect accessories at Vivre.com.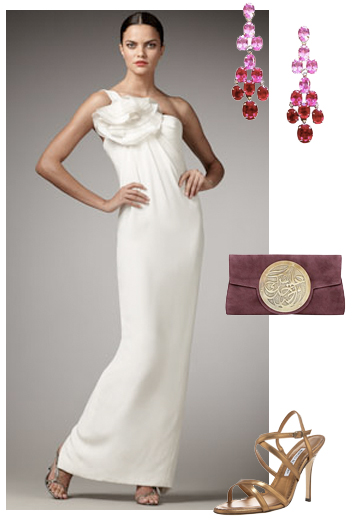 Left to Right: Notte by Marchesa One-shoulder Flower-Detail Gown ($965), Pink Saphire Chandelier Earrings by Siman Tu ($300), Wine Live and Laugh Clutch by Dareen Hakim ($295), Manolo Blahnlk Bronz Nappa Sandal ($495)
Honorees of the Event
Richard S. Abrons, philanthropist and Vice Chairman of Henry Street Settlement's Board of Directors, and Ursula M. Burns, the Chairman and Chief Executive Officer of Xerox and a Lower East Side native; and Lauren Bush, co-founder and CEO of FEED Projects, will be honored at this event, which raises essential funds for Henry Street.