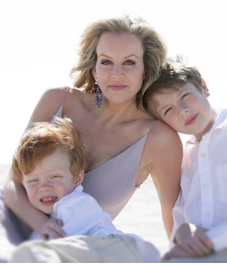 Please do not miss our friend, Dee Dee Ricks's film, The Education of Dee Dee Ricks, premiering on HBO on Thursday, October 27.  It is an intimate and passionately told documentary chronicling how a successful businesswoman and mother's life changes dramatically after being diagnosed with breast cancer. Dee Dee sets out to make life easier for less fortunate cancer patients and the film brilliantly captures Dee Dee's treatment and transformation, her heartache and eventual triumph. Through the process Dee Dee meets and partners with Dr. Harold P. Freeman, the founder and pioneer  of Patient Navigation for the purpose of eliminating barriers to timely cancer screening, diagnosis, treatment, and supportive care.  She is chairman of the board of the Harold P. Freeman Patient Navigation Institute and in that role, successfully lobbied Congress to reenact the Patient Navigation Act as part of sweeping health care reform policy.  For information about this important cause and to donate to it, please go to The Education of Dee Dee Ricks.
Dee Dee's humor shines through as she helps her two young sons adjust to her new baldness, jokes with doctors and discusses dating with her wigmaker. The Education of Dee Dee Ricks tells the story about a Harlem doctor's heroism, the friendship of two women and how one woman was transformed by the experience.
The Education of Dee Dee Ricks premieres October 27 on HBO. See a sneak peek of her incredible story below!
Click here to see the HBO On Demand schedule of when the documentary will be showing.
Help make a difference in patients' lives by supporting training programs for patient navigators. Click here for donation information!
We love this Tory Burch Dee Dee Ricks Limited Edition Breast Cancer T-Shirt…So cute that we had to purchase one for ourself! It is on sale now for a limited time at the HBO Store.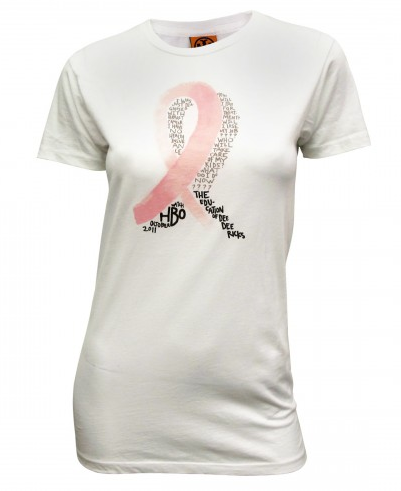 Dee Dee Ricks is an activist and philanthropist who supports many charities.  She is also a member of the board of the Susan G. Komen for the Cure Advocacy Alliance, the political voice for more than 2.5 million breast cancer survivors and their loved ones. As part of her philanthropic efforts, Dee Dee is active with the Ralph Lauren Center for Cancer Care and Prevention, the Winthrop P. Rockefeller Cancer Institute and the University of Arkansas Medical Center. Dee Dee is the founder of RICKS Consulting Group, Inc., which serves and advises hedge funds.