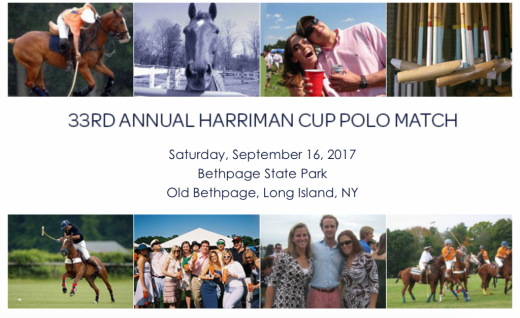 The Harriman Cup is a fabulous, fun-filled day in the country and an absolutely not-to-be-missed event for superb polo and people-watching. The event draws hundreds of fans who arrive by trains from Penn Station to celebrate the legendary rivalry between University of Virginia and Yale University. Celebrating over a quarter-century of polo tradition, The Harriman Cup is a polo match and social event commemorating the life of diplomat, polo player, and former New York governor Averell Harriman.  The Cup was founded in 1984 as a non-profit organization dedicated to promoting the sport of polo and supporting the collegiate polo programs at both schools.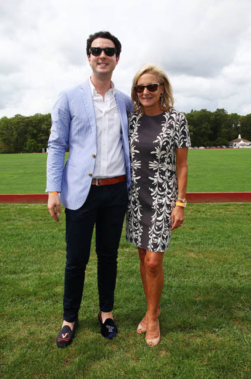 This is a personal favorite day of mine since my son Adam, plays on the UVa Team, What2WearWhere.com is a sponsor, and I have been judging the Best Dressed, Best Tailgate and Best Dog for the last several years with my debonair friend Dean Zacharias from Proper Kid Problems.   It is not to late to grab a ticket, and hop a train or Uber to a delight after noon of field side spectating and tailgating – and stop by our tent for a glass of Whispering Angel Rose.  For what to wear Harriman Cup, we once again, turned to Tory Burch for her chicly updated, post prep style.  Her designs never fail to provide the go-tos in our wardrobe.   Don't forget a pair of think heeled shoes or wedges for maneuvering the grass and stomping the divots at half time.
 Best Dressed Style with Tory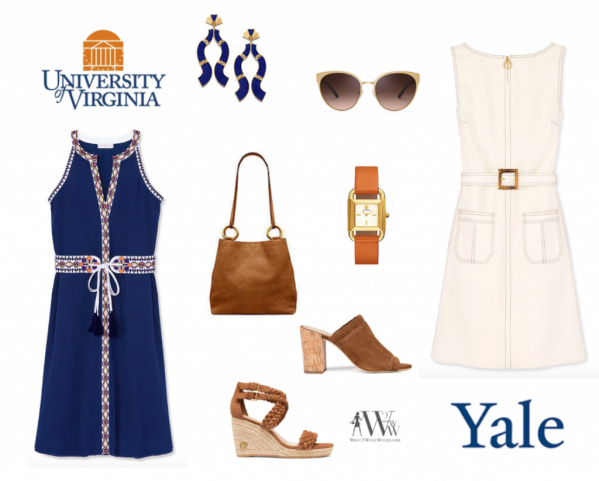 dresses:  Nadia  $249 SALE  /  Savannah $229
accessories: Abstract Epoxy Earrings  $178n  /  Metal Cat-Eye Sunglasses  $200
Phipps Watch  $200  /  Farrah Suede Tote  $558
shoes: Huntinghton Mule  $249  /  Bailey Ankle-Strap Wedge Espadrille  $229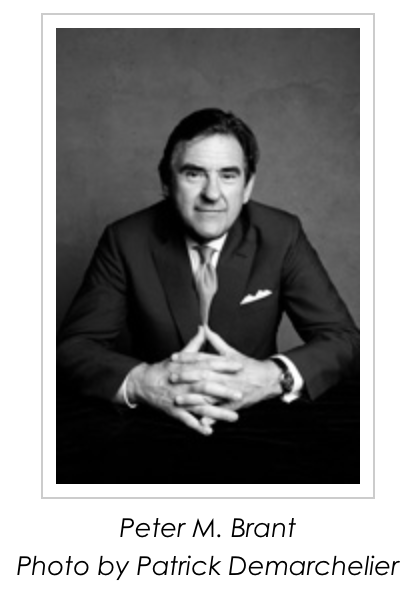 This year's Harriman Award recipient is Peter Brant,  an entrepreneur, manufacturing executive, publisher, philanthropist, sportsman and art collector, whose eclectic mix of personal interests and commercial ventures have resulted in achievements in business, philanthropy and the arts.
To see all of the what to wear photos, go to Harriman Cup