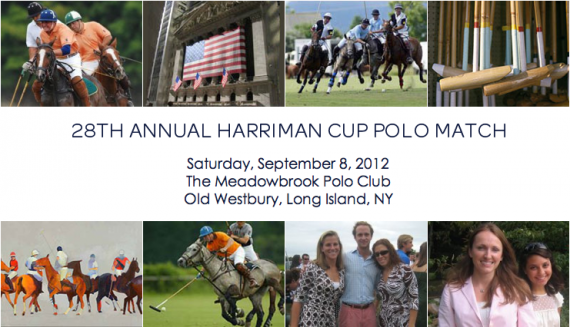 The Harriman Cup is a fabulous, fun-filled day in the country and an absolutely not-to-be-missed event for superb polo and people-watching. The event draws hundreds of fans who arrive by trains from Penn Station to celebrate the legendary rivalry between University of Virginia and Yale University. Celebrating over a quarter-century of polo tradition, The Harriman Cup is a polo match and social event commemorating the life of diplomat, polo player, and former New York governor Averell Harriman. The Cup was founded in 1984 as a non-profit organization dedicated to promoting the sport of polo and supporting the collegiate polo programs at both schools. This year's Harriman Cup Award recipients will be Nic Roldan and David Walentas. I am so thrilled this year to be judging the Best Dressed, Best Hat, and Best Tailgate Awards! The always stylish Van Bloys of Fashion and Lifestyle Blog, Necessary and Proper, and I will be photographing and picking our favorites throughout the day, and the winner will receive an outfit courtesy of J.McLaughlin along with a free dress rental from Rent The Runway.  The action begins at 10:00am and is non-stop until 6:00pm.  This is definitely a "little dress" event.  We fell in love with the rich school colors of these two worthy opponents, so perfect for fall dressing.   For more information and tickets, go to HARRIMAN CUP.
In Vibrant UVA Orange . . .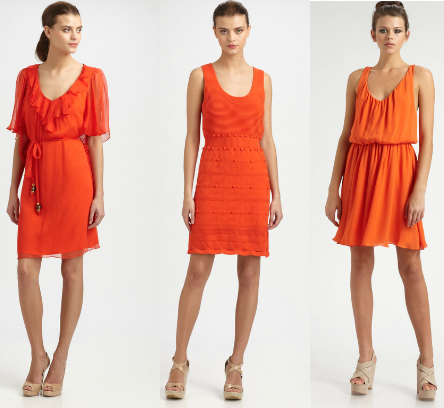 SHOP NOW: Milly Silk Flutter-Sleeve Dress ($249) ON SALE, Milly Bahia Jacquard Dress ($207) ON SALE, Alice + Olivia Franny V-Neck Silk Dress ($132) ON SALE
. . . and in Striking Yale Blue.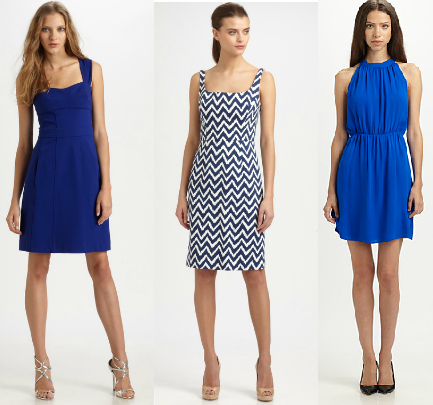 SHOP NOW: Moschino Cheap And Chic Jersey Dress ($278) ON SALE, Milly Sydie Printed Dress ($270) ON SALE, Theory Avrex Silk Georgette Dress ($325)
And don't forget your collegiate paraphernalia to really get into the spirit!
In Wahoos Style . . .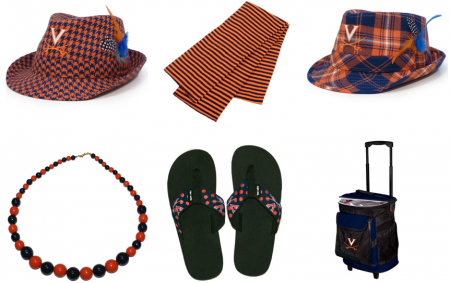 . . . and for the Yale Bulldogs.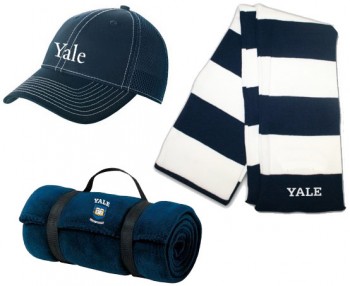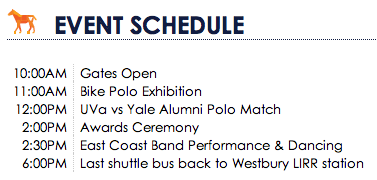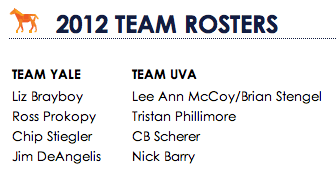 My son, Adam Klopp and I enjoying the day!
To see more photos from last year, go to Harriman Cup Photos.
Board Co-Chair Matt Paco, Nacho Figueras, Kat Thomsen and Henry Tibensky

Hi-style Prep!