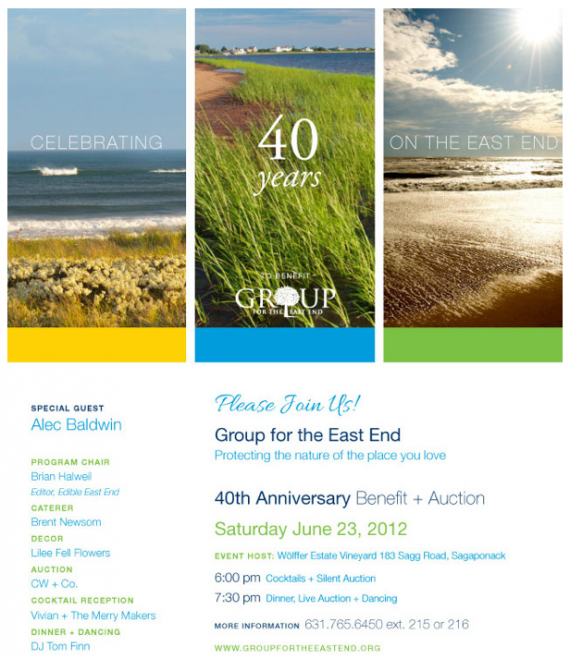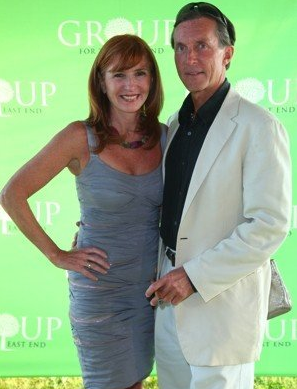 On your mark, get set for the beginning of sizzling summer soirees in the Hamptons.  Group for the East End's 40th Anniversary Benefit + Auction will take place on Saturday, June 23 from 6:00 to 11:00 p.m at Wölffer Estate Vineyard in Sagaponack, NY. Come join us in celebrating the verdant and vivacious natural beauty of the East End with special guests Alec Baldwin and Billy Joel.  The party will take place under stunning Sperry Tents decorated by Lilee Fell Flowers on the rolling fields of the Wölffer Estate Vineyard. Cocktails and silent auction kick off at 6:00 pm, followed by dinner at 7:30 pm with renowned caterer Brent Newsom, a live auction, and dancing to beats provided by DJ Tom Finn.
Our friend and iconic designer Nicole Miller is once again chairing this festive event, and we shopped her gorgeous collection to find these wonderfully ruched and pleated dresses that will sing and swing all summer long. We just love the rich blue shade of the One-Shoulder Cotton Metal Dress, or go for these stunning whites – either long or short.  All you need to complete the look is a fabulous pair of earrings and a tawny tan, and you're ready to hit the scene.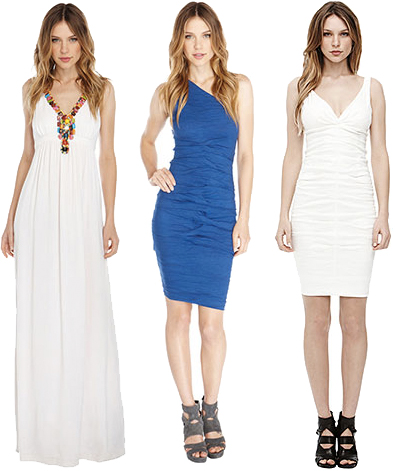 SHOP NOW: Pebble Crepe Embellished Maxi Dress ($430), One Shoulder Cotton Metal Dress ($420), Cotton Metal V-Neck Dress ($400)
Group for the East End is reliant on this benefit for more than 40% of its annual revenues, from individuals who share its passion to protect and restore the environment of eastern Long Island. You can be proud to have your name attached to a gala that stands for protecting the East End environment – and is the best party of the summer!  All proceeds benefit the environmental education and advocacy programs of Group for the East End.  For more information, contact Judy Christrup at 631-765-6450, ext. 215 or jchristrup@eastendenvironment.org.  The live auction will include unforgettable trips and one-of-a-kind experiences. The silent auction will include fashion, art, unique activities, and East End outdoor experiences such as boat trips, horseback riding, golf, tennis and more! To donate an auction item, please contact Carrie Waible at 646-532-6730 or carrie@cwandco.com.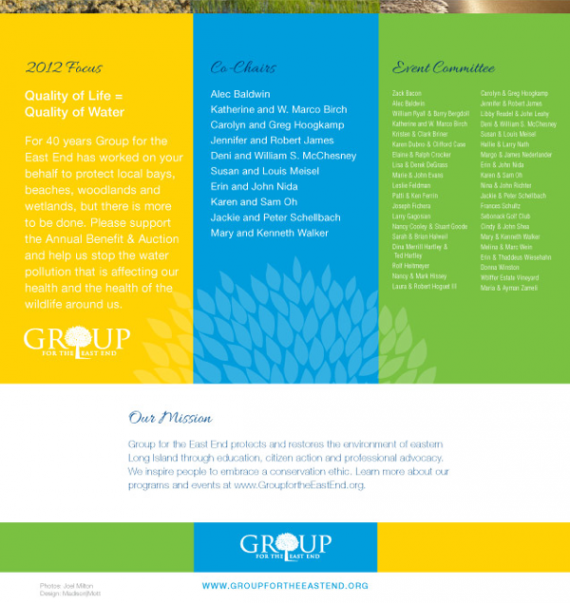 Nicole and Kim Taipale Photographed by Jim Celeste.