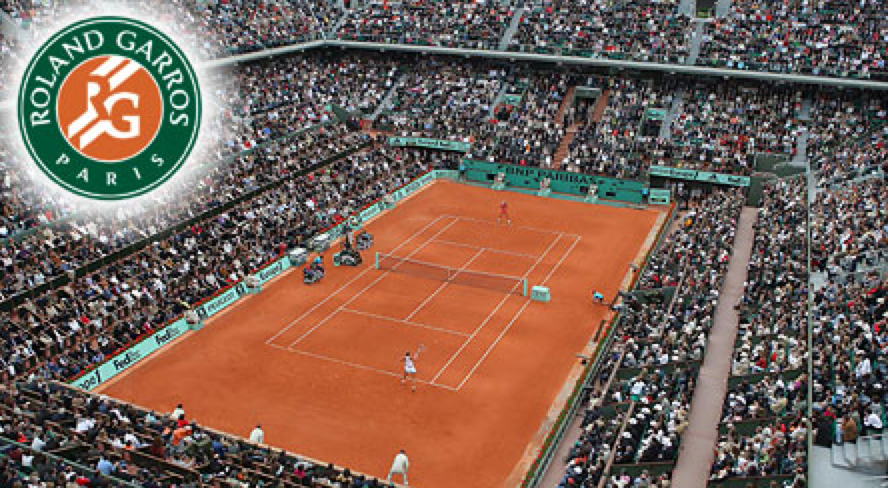 It's that time of year again – our favorite clay court tennis event and the second of the four annual Grand Slam Tournaments, the Roland Garros 2014 French Open is finally upon us.  Named after the famous French aviator and reconnaissance pilot during World War, it is billed to be the most challenging of all the grands slams.   We love watching the French Fashion on the courts and this year, the trends so far seem to be unusual color combo's, yellow and grey, peach and lavender.  But what ever the players are wearing, we are transfixed by thier athleticism and drive.    For schedules, scores, player profiles and all of the late-breaking courtside news, go to Roland Garros 2014.
Serena is always out in front with fashion.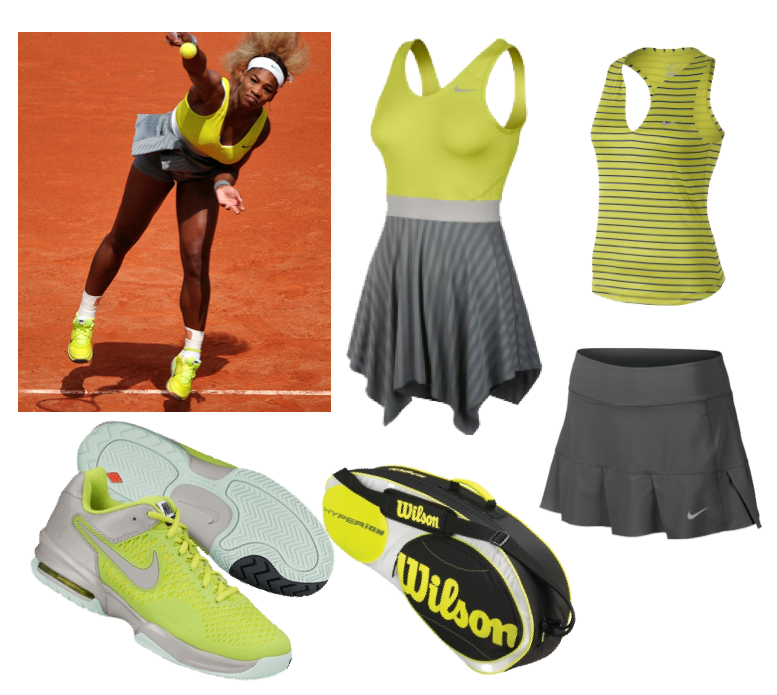 For more information and to purchase, please click on the links.   Nike Women's Air Max Cage Tennis Shoe $114.99   /   Wilson HYPERion 3 Pack Tennis Bag $39.98   /   Nike Women's Novelty Knit Tennis Dress $90   /   Nike Women's Stripe Pure Tennis Tank Top $45   /   Nike Women's Premier Maria Tennis Skirt $66
Maria looks stunning in the soft shades.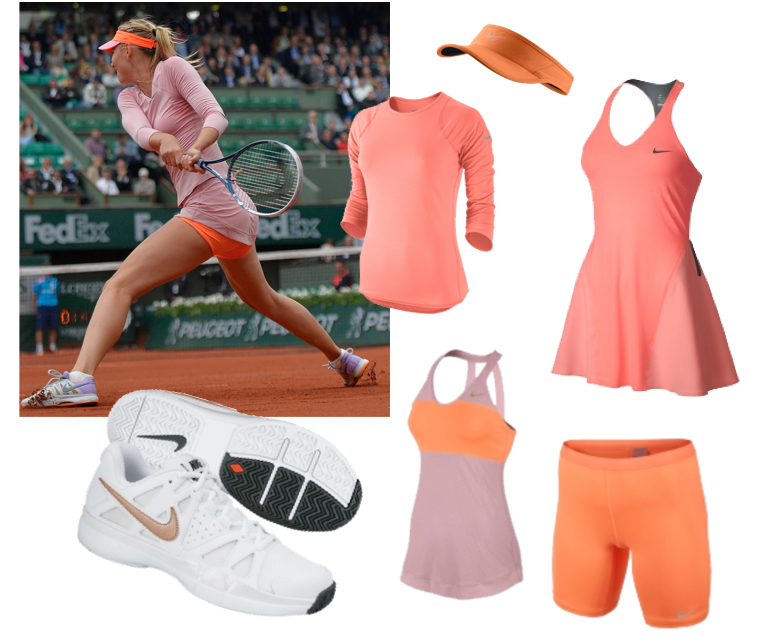 For more information and to purchase, please click the links.   Nike Women's Air Vapor Advantage Tennis Shoe $84.99   /   Nike Women's Featherlight 2.0 Visor $22   /   Nike Women's Baseline Crewneck Tennis Shirt $60   /   Nike Women's Premier Maria French Open Tennis Dress $130   /   Nike Women's Maria Sharapova Tennis Dress $92.99