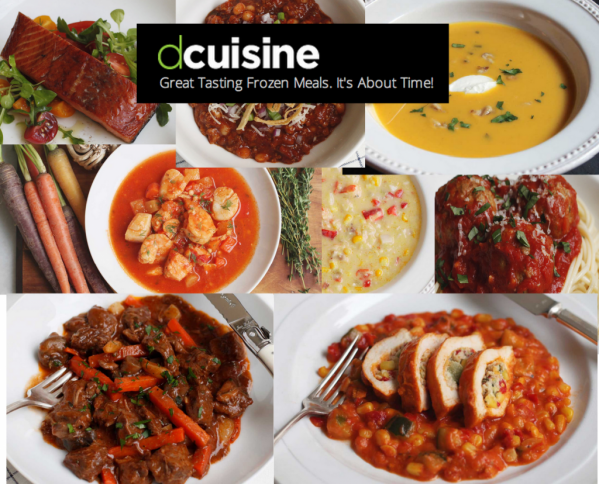 We don't usually talk food here but my pals Sam and Tom Metzger are really on to something with their new line of all natural frozen food, dcuisine.  So when they asked if we would like a 15% discount for our readers, we said; "Heck, YES!"   It couldn't have come at a better time, as getting back into fall's schedule has really had us on the run, and we are terribly tired of pulling out the same old take-out menus for completely unsatisfying meals.    Having tried most of the dcuisine dishes, they are delicious, like home cooked only better – because they are prepared by a Master Chef.   You order, the meals arrive frozen to pop into your freezer and heat up when you need them.  It also allow picky eaters in your family to choose their own meals.   It couldn't be easier.  What does the D stand for?  Delicious and delivered!      

DISCOUNT CODE:  W2WW15   

It's a philosophy: eating beautifully, every day, shouldn't be hard. Our founders Sam Metzger and Certified Master Chef Ken Arnone know you're passionate about sitting down to a well-crafted meal, but don't always have the time for the shopping, prepping, cooking, and clean up that makes it a reality. We deliver single-serving soups and entrées to you flash frozen, so you can serve seasonally prepared, real food at your table when it suits you.  Chef Arnone has tailored a menu that could go head to head with some of the finest restaurants in America and we've packaged it in a way that makes preparation a breeze. Our meals are prepared by hand in small batches to ensure the highest quality in our state-of-the-art kitchen in Los Angeles. Our meals use only the finest natural ingredients: unbleached flour, cage-free eggs, hormone and antibiotic-free hand-trimmed meats, wild-caught seafood, and stellar California produce.
The Press Agrees!