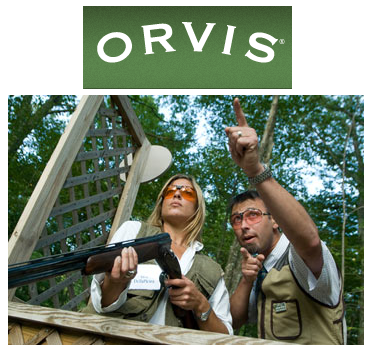 There is no better place for country pursuits in the fall than Orvis Sandanona in Millbrook, New York.  Shooting is a great sport for women, and one of the few sports in which women can compete toe-to-toe.  It is growing in popularity for that reason.  It is also a wonderful way to spend time in the outdoors with your husband, children, partner or significant other.  You don't have to kill anything to enjoy the sport.  Our friends at ORVIS have everything you need to get started, including the guns. They offer wonderful one and two day sessions.  And be sure not to miss this weekend's Game Fair and Country Sporting Weekend, September 15 and 16 at Orvis Sandanona in Millbrook, NY, featuring fly-fishing demonstrations, dog-training seminars, birds of prey exhibitions, a variety of hands-on youth programs, and a Land Rover driving course. Visitors are encouraged to participate and this is an excellent opportunity to fulfill that desire to try your hand at shooting or fly fishing. This is the perfect time and place to introduce the entire family to these lifetime pursuits. Experts instructors will be on hand to offer free fly-casting lessons, and will offer novices the opportunity to learn to shoot under their watchful eye in a fun and safe environment. Plus, you can enter to win Orvis clothing, dog beds, and more!
The attire for shooting clays is very relaxed.  Comfortable jeans or pants, low heeled boot or shoes, and a light-weight vest with pockets to hold your shells.  Ear plugs and protective shooting glasses are a must.  Safety first is the absolute number one rule of shooting.
Barbour has the chicest vests and jackets!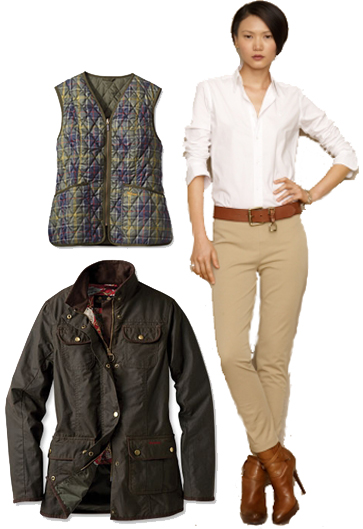 SHOP NOW: Barbour Tartan Betty Gilet ($129), Barbour Morris Utility Jacket ($449), Aaron Cotton Poplin Shirt ($69),  Mercer Capri Stretch Pants ($198)
and Orvis has the finest shooting accessories.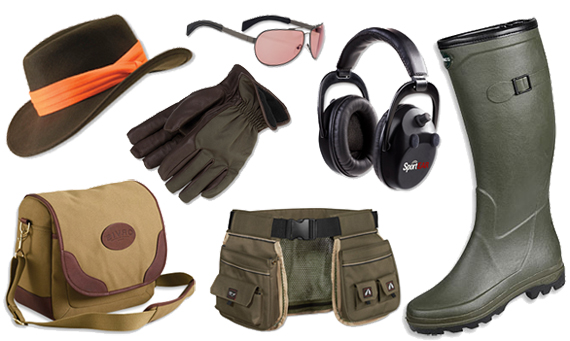 SHOP NOW: Hunting Wingshooter's Hat ($69),  Leather Shooting Gloves ($159), Safety Shooting Glasses ($129), Sportear Muff Hearing Protection ($129), Hunting Shoulder Bag ($125), Sporting Clays Half Vest ($69), Le Chameau Country All Tracks Boot ($165)