W2WW is feeling the electricity in the air for Election Night 2010! We thought we would give you some stylish options with a bit of a political pop inspired by fellow female candidates and other women in the political arena – be them former runners or stylish wives of politicos.  Are you feeling in a state of red or blue or perhaps you like the neutral party of the winter whites?!  We selected some star spangled patriotic picks from iconic American designers such as Tory Burch, Donna Karan, Ralph Lauren and more. Let the political partying begin!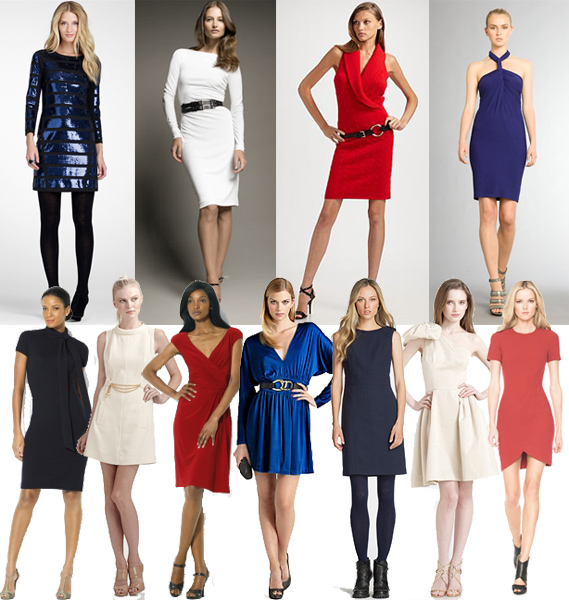 Top to Bottom: Tory Burch Athazer Dress ($595), RL Patty Jersey Dress ($898), Ralph Lauren Black Label Cable Cashmere Wrap Dress ($898),  Donna Karan Infinity Dress ($995),   RL Cashmere Tie-Neck Dress ($898), Milly Marianna Chain Shift Dress ($385), RL Cordie Jersey Surplice Dress ($124), Halston Heritage Deep V-Neck Cocktail Dress ($325), Tory Burch Evelina Dress ($350), Lotus Grace one Shoulder Bow Dress ($420),  Michael Kors Crepe Tulip Dress ($1895)
We asked our friend, Colleen Quinn, lawyer, advocate and former political staffer for her fashionable political observations for the Mid-Term Elections and she referenced the article from The Atlantic's Monthly, "Why Did So Many Women Run in 2010."
"Gone are the days when women were forced to don boxy pantsuits and mask their femininity to make it onto the political main stage. In the 2010 election cycle we've been treated to an exceptionally wide range of candidates . . . More women than ever are putting themselves out there for public office. In the 2010 election cycle, a record 298 women filed to run for Congress – including 223 non-incumbents. On Tuesday, the names of 153 women will appear on ballots nationwide in the general election for U.S. congressional races."
Here are the races that we will be following with Colleen:
1. The Trend Setters: Michele Obama and Maria Shriver
These women have definitely softened and updated the "look" of women in the national political spotlight. Colleen observes that "Michele Obama and Maria Shriver have definitely softened and updated the 'look' of women in the national political spotlight. I see many more of the young professional women in Washington wearing cinched belts over their jackets, an update on the boxy suits of yesteryear."
2. The California Women: Barbara Boxer, Nancy Pelosi, and Anne Gust
In 1992 California elected two women to represent the State in the US Senate. Since that precedent setting event, women have been critical to leading in California.
Barbara Boxer, Nancy Pelosi and Anne Gust
3. Women From Business With Their Own Resources: Meg Whitman, Carly Fiorina and Linda McMahon
Meg Whitman, Carly Fiorin and Linda McMahon
4. Major Makeover! Kristen Gillibrand
Press reports over the weekend indicate that US Senator Kristen Gillibrand has undertaken a major makeover effort that has engaged not only her policy and political agenda, but also what she is wearing and where she wears it. She is expected to be featured in an upcoming Vogue layout. Will be fun to see what she is wearing tonight!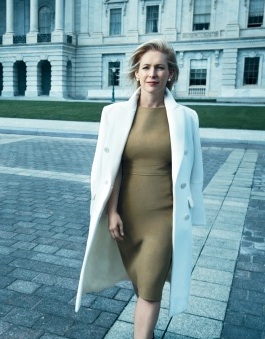 Kristin Gillibrand