My dears, we all have to comfort each other over the  tremendous sense of loss at the end of the beloved Downton Abbey.  Six year, as a adult, can be a lifetime.   When it began, my sons were in college, my daughter was a mere 13 years old.  Is it just me, or do passages take on more meaning as we age?  We fell in love with this family, as we were privy to  countless triumphs and tribulations, romances, deaths, births, both up and down the symbolic stairs.  Witnessing the end of a world and a way of life, the ravages of war and the inevitable advance of the modern world gave us a fascinating understanding of the times.
So to ease your pain of losing treasured friends, fiends and plot lines, why not invite some friends over to feast and toast in grand Grantham Manor manner.   Go all out and dress up for a fabulous send-off to a glorious piece of television history.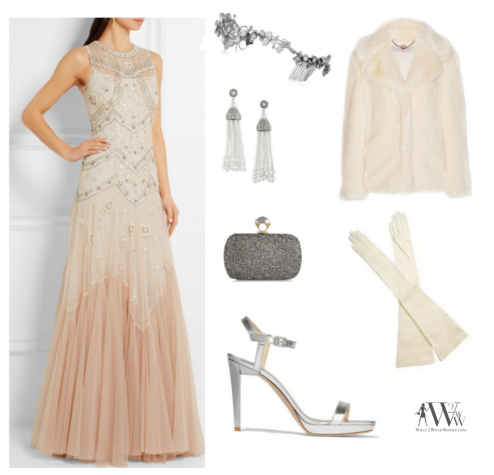 Needle & Thread Embelished Tulle Gown $800   /   Erickson Beamon Silver Plated, Swarovski Crystal and Faux Pearl Hair Slide $1015   /   Stella McCartney Faux Fur Coat $2120   /   Kenneth Jay Lane Pearl and Crystal Tassel Earrings $180   /   Diane von Furstenberg Powerstone Minaudiere Satin Clutch $450   /   Solo Classe Long White Italian Leather Gloves $172.80 SALE   /   Jimmy Choo Claudette Mirrored Leather Platform Sandals $895
Here are some new selections to get you through the night.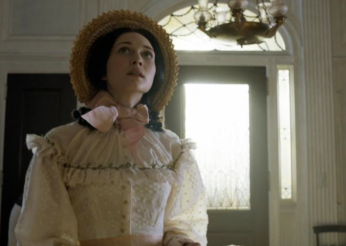 Inspired by real people and events, Mercy Street goes beyond the front lines of the Civil War and takes viewers beyond the battlefield and into the lives of Americans on the Civil War home front as they face the unprecedented challenges of one of the most turbulent times in our nation's history.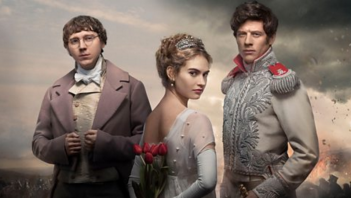 In a new adaptation of Leo Tolstoy's timeless novel, three young people experience life, love and loss against the epic backdrop of Russia's wars with Napoleon.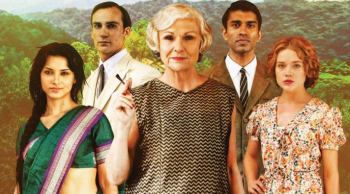 Or why not start over and binge watch Downton Abbey all over again!