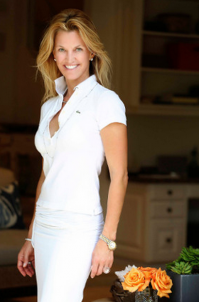 We are excited to bring back our Fashionator series this fall and open with a profile of our talented friend Dee Dee Eustace. Many of you may be familiar with Dee Dee's career as architect and interior designer of Taylor Hannah in Toronto, and her work on luxury residences and yachts around the world,  creating timeless elegant styles both in architecture and interior design.  Recently Dee Dee has decided to move to New York City, and we caught up with her to find out how she is faring.   She has jumped right into the thick of things by, signing on to be the International Design Chair, along with Design Chair, Michael Boodro, Editor in Chief of Elle Decor,  for the Preview Party for The International Fine Art & Antiques Show to benefit The Society of Memorial Sloan Kettering Cancer Center.  
Even though you are a Toronto City Girl, how are you finding life here?  I just love the city and the unique pleasures of living here.   Every day is a new surprise.  You walk down the street passing a stream of children and dogs, then you will see somebody famous . . . and then a clown goes by!   It is a visual circus and I am inspired and enriched by the energy.   It is place where art and culture meets every single aspect  life.
What are you looking forward to at the Preview Party?    I am honored to be involved with this fantastic event and The Society MSKCC.   And what a pleasure it is to be Chairing side by side with Michael Boodro whose work I admire.   As for the Preview Party, can't wait to discover the treasures, like a kid in a candy store.  The Show's International focus is a reminder that art transcends borders, it brings people together in a unique way.   Whether you are shopping, or looking, the show brings out the best of the best in art and design and the crowds that follow them.
I understand you are hosting a party in Toronto for one of the sponsors of The Preview Party?   We are celebrating the reopening of the Max Mara Boutique with Maria Giulia Maramotti,  the grandaughter of Max Mara.  If you find yourself in Toronto on October 8th, please come by for the festivities!
What do you like about the designs of  Max Mara?   I think the line is perfect for women on the go, who are running all day long.   Their pieces are classic, with great fit and construction – I like the way they hold their shape.   I also appreciate their sophisticated palette.   I dress in the classic shades of black, white, grey and camel. 
Three Day to Night Dresses from Max Mara 
Leather Front Sheath Dress $675 / Flou Colorblock Dress  $825  / Arley Ruched Wool & Silk Dress $795
For information and for tickets, please click on the images below.  We hope that you will join us!

Dee Dee Taylor Eustace is the dynamic architect and interior designer behind Taylor Hannah Architect in Toronto.  She recently embarked on a bold adventure and indulged a lifelong dream to expand her business and spend one year living in New York City.  For a single mother with a demanding and thriving design firm, this was no easy feat.  Dee Dee quickly put down roots renting a $15,000-a-month Upper East Side duplex, which she rapidly transformed from its past life as a former art gallery into a beautiful home away from home.  The space had obvious challenges but with 11-foot ceilings and three fireplaces, it had lots of character, and Dee Dee had the know-how and a sizeable budget (despite renting) to do it.  With the same gusto, Dee Dee has immersed herself in the New York design community and society.  This fall, she will serve as the International Chairman of The Society of Memorial Sloan Kettering's 26th Annual Preview Party for the International Fine Art & Antiques Show at the Park Avenue Armory on October 16th, alongside Design Chair Michael Boodro.  This role combines her love of art and design with her passion for the cause.