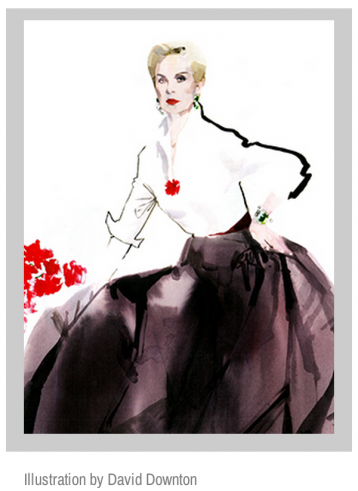 The Couture Council of The Museum at FIT Annual Luncheon honoring  Carolina Herrera with its 2014 Couture Council Award for Artistry of Fashion on Wednesday, September 3, 2014, at a benefit luncheon at the David H. Koch Theater, Lincoln Center, New York City. As has become the tradition, this luncheon heralds the arrival of Fall Fashion Week.  This year's luncheon chairs are Julie Macklowe and Elizabeth Musmanno.  FIT President Joyce F. Brown said, "It is our great honor to recognize Carolina Herrera, whose exquisite sense of style and commitment to sophisticated elegance has earned her international acclaim. With her rigorous standards of excellence, she is an inspiration to FIT's own talented students as well as to all those who appreciate fashion."
For what to wear to the most fashionable luncheon of the season, who could dress the "ladies who lunch" in such elegant timeless style as Carolina Herrera?   We ran to SAK.com to shop the collection of fabulous sheaths, each a perfect statement of style and will stand up to the sweltering heat, both in and out of the tents, of  Mercedes Benz Fashion Week.  Carolina Herrera is a role model for every fashionable  and philanthropic woman in the city, and around the world.
A Trio of  Sheaths That Beat the Heat.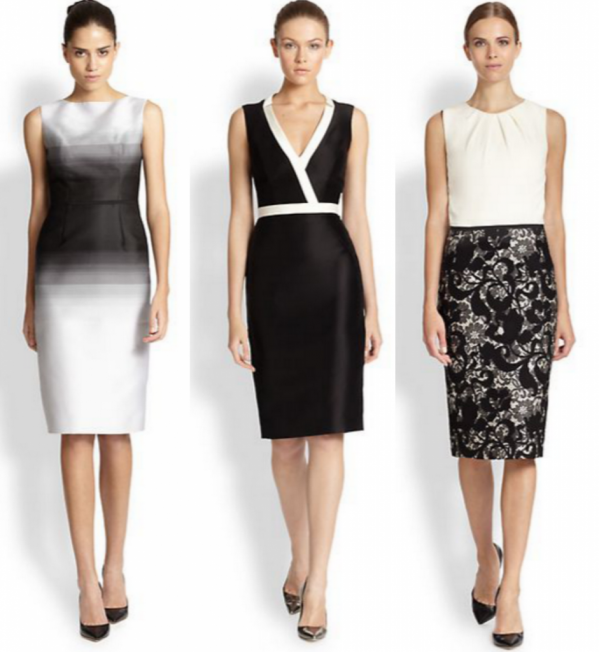 Please click here to shop the entire Carolina Herrera Collection at SAKS.com.  
Dr. Valerie Steele, director of The Museum at FIT and chair of the Couture Council Advisory Board explained, "Carolina Herrera exemplifies the woman of style, who is a very special kind of fashion designer. Like Gabrielle 'Coco' Chanel, Carolina Herrera became famous for creating the kind of elegant, beautiful clothes that she herself wears. Mrs. Herrera is her own best model, and many women today want to look like her."
Photos from The Couture Council Luncheon 2013.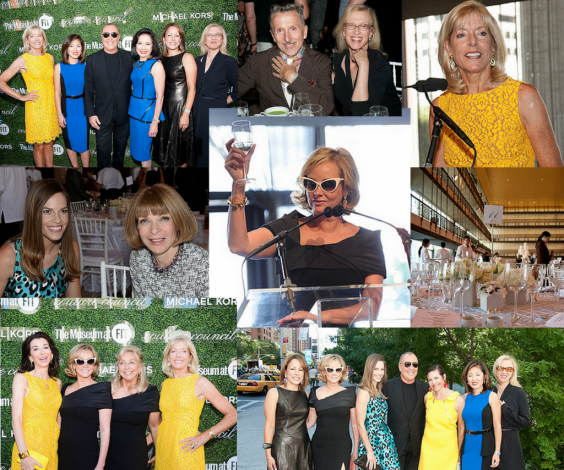 Couture Council Chairman Yaz Hernández said, "Every woman in New York wants to be like Carolina Herrera. She's created a world in her home, in her atelier, and in her boutiques that is sophisticated perfection. As a philanthropist, she is one of the few leaders who never says no."
Carolina Herrera says, "I have great admiration for The Museum at the Fashion Institute of Technology – it's a vital link between fashion, culture and history. The work of the museum gives our industry a stage to express cultural relevance in a historical context, engaging an audience beyond fashion, beyond New York. With Valerie's fantastic leadership and exceptional creativity, FIT's museum is the very best in class. I am deeply touched to be acknowledged by The Couture Council."

The Couture Council is a membership group dedicated to supporting The Museum at FIT, a specialized museum of fashion.  The Couture Council helps make it possible for the Museum to mount world-class exhibitions of fashion, to acquire important objects for its permanent collection, and to organize public programs, such as the annual fashion symposium.  The Couture Council accomplishes these goals through collecting membership dues and by organizing fundraising events such as the annual Couture Council Awards Luncheon, which presents a chosen designer with the Couture Council Award for Artistry of Fashion.