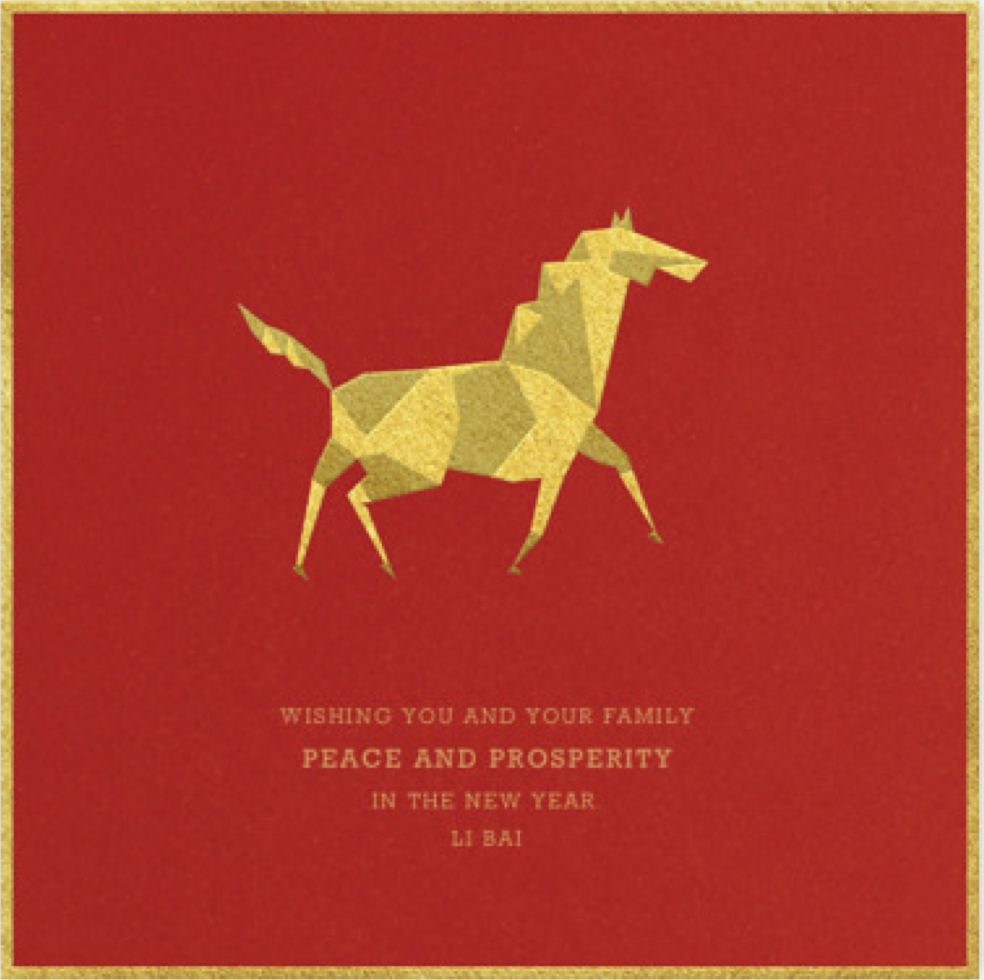 Design Courtesy of PaperlessPost
Let the celebrations begin for one of the most colorful and boisterous events of the year.  Chinese New Year is the longest and most important celebration in the Chinese calendar, and the Chinese Year 4712, the Year of the Horse begins on Jan. 31, 2014.  Fast, power and diligent, the horse is a celebrated animal in the Chinese zodiac.  People born in the Horse Year are believed to be energetic and quick-witted, but also hot-headed and impatient.
If you are wondering what to wear to a chic Chinese New Year soiree, the answer is red, red and red!  In Chinese tradition, red is one of the luckiest colors and it is believed to ward off danger and evil lurking in the New Year, and symbolizing fire, it can drive away bad luck.  Red is also considered a bringer of good fortune and joy and commonly paired with yellow or gold, also associated with wealth.   So here is our rich assortment of  picks for a festive holiday.    And don't forget National Wear Red Day on February 7th and our beloved Valentine's Day on February 14!
Good Fortune in  Classic Alexander McQueen
Alexander McQueen 3/4-Sleeve Digital & Damask Jersey Dress $1045   /   Alexander McQueen Sleeveless Digital & Damask Jacquard Dress $1435

This Oscar Dress is Party Perfect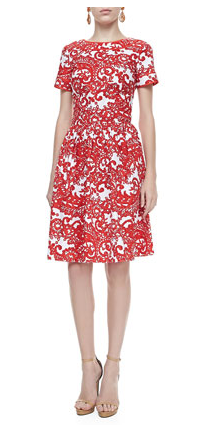 Oscar de la Renta A-line Short-Sleeve Paisley Dress $890

Did Someone Say RED HOT?
St. John Vented Peplum Dress $295   /    Nicole Miller Satin Crepe Fit and Flare Dress $290   /   St. John Flutter-Sleeve Boatneck Dress $795