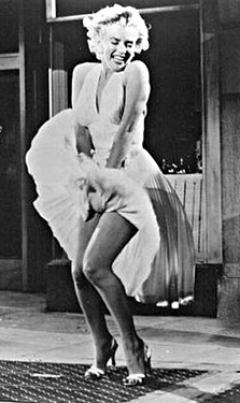 It's so hard to believe that it has been 50 years since the death of the Hollywood icon Marilyn Monroe.  Her innocent sexuality has captivated men and women for decades.  Fortunately, her essence has been kept alive through the years through loving tributes such as last year's highly-regarded film My Week with Marilyn, which told a behind-the-scenes story about the making of the 1957 film The Prince and the Showgirl.
Who could forget one of  the most iconic images of the 20th century from the 1955 film The Seven Year Itch? We decided to channel the provacative style and found a gorgeous Halston Heritage pleated skirt halter in the most beautiful soft shade of plum.  This dress would be perfection for a fall wedding or other special event, and we put together an entire ensemble to compliment. The soft gold in the accessories are the perfect match with this look. You'll feel as flirty and gorgeous as Marilyn in this ensemble.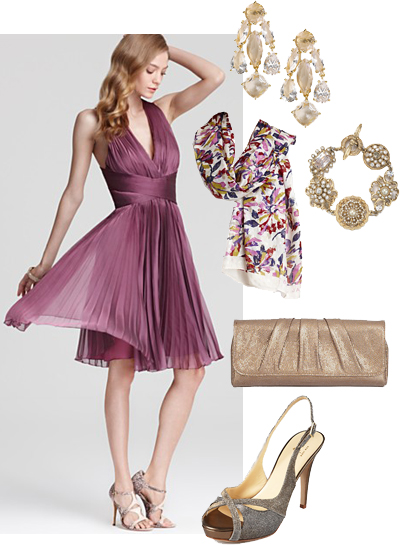 SHOP NOW: Halston Heritage Sleeveless Dress ($465), Kate Spade Statement Earring ($98), Marc Jacobs Sherwood Scarf ($275),Carolee Lux Ornate Cast Charm Bracelet ($95), Lauren Merkin Clutch ($275), Kate Spade Genning Sandals ($345)
Screen My Week with Marilyn right away with Amazon's Instant Video for PC, Mac, compatible TV or device.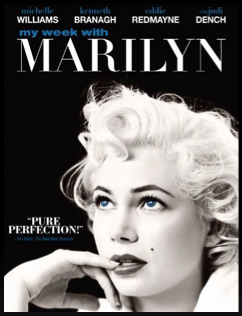 Marilyn Monroe: The Diamond Collection includes Bus Stop, How to Marry a Millionaire, There's No Business Like Show Business, Gentlemen Prefer Blondes, The Seven Year Itch,  The Final Days