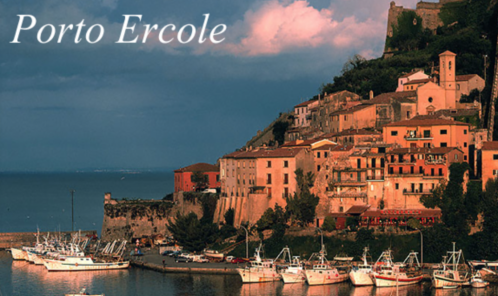 A friend recently asked for some packing advice for a holaiday in Porto Ercole, Italy, the picturesque village on the coast of Tuscany.  With the temperatures in Europe reaching record highs, I suggested one of my favorite summer schemes – ALL WHITE!   It makes packing a cool breeze and it looks so smashing on tawny tanned skin.    I found a terrific SALE at Michael Kors.  MK is one off the brands that delivers quality and value whether shopping their couture Michael Kors, which the definition of investment dressing, or the unbelievably accessibly priced Michael Michael Kors.  He understands how to design for flattering women of all ages and sizes.  Normally, I would suggest white jeans and tops but with the heat, dresses are the coolest way to go.  Happy SALE SHOPPING!
LWD Little White Dresses to wear to from morning 'til night ,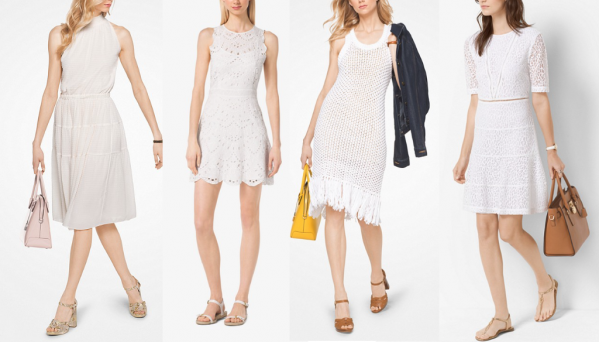 left to right:  Smocked Chiffon Halter SALE $70  /   Scalloped Lace SALE $88  /  Fringed Cotton SALE $105  /  Lace Cotton A Line $225
And a few more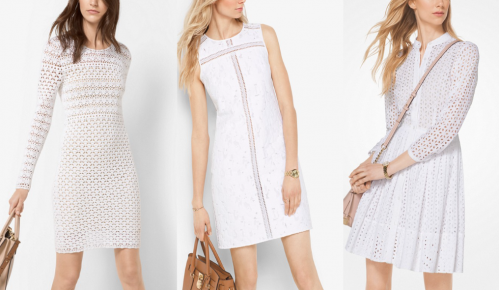 left to right:     Hand Crocheted Cotton Dress $117 SALE   /   Leopard Jacquard Shift Dress $117 SALE   /   Eyelet Cotton Shirtdress $250
Super accessories on SALE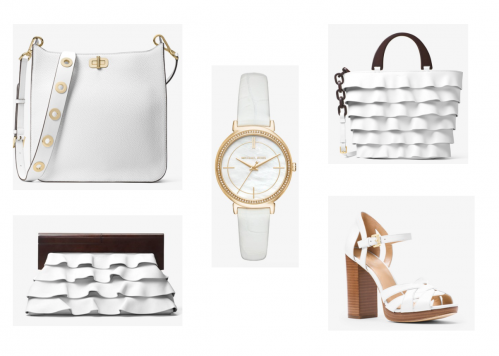 left to right:   Sullivan Leather Messenger $174 SALE   /   Stanwyck Ruffled Leather Clutch $396 SALES   /   Stanwyck Large Ruffled Tote $780 SALES   /   Annaliese Leather Platform Sandal $84 SALE
And a some stunning suits!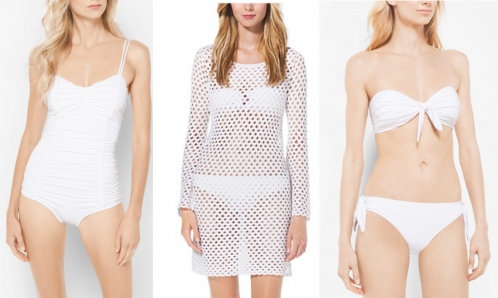 left to right:    Ruched Maillot $292   /   Hand Crocheted Cotton Tunic $179 SALE   /   Ring Trim Triangle Bikini $264
Packing List Porto Ercole in August
Beach & Boat: 3 swimsuits and cover-ups, rubber soled sandals, tote bag, packable hat, sunglasses
Daywear:   3 sundress, low heeled sandals or wedges, tote bag, packable hat, sunglasses
Evenings:  3 long or short dresses, wedged sandals, wrap, statement jewelry
Depending on your interests:   attire for tennis, golf, workouts, hiking, biking, snorkel and mask