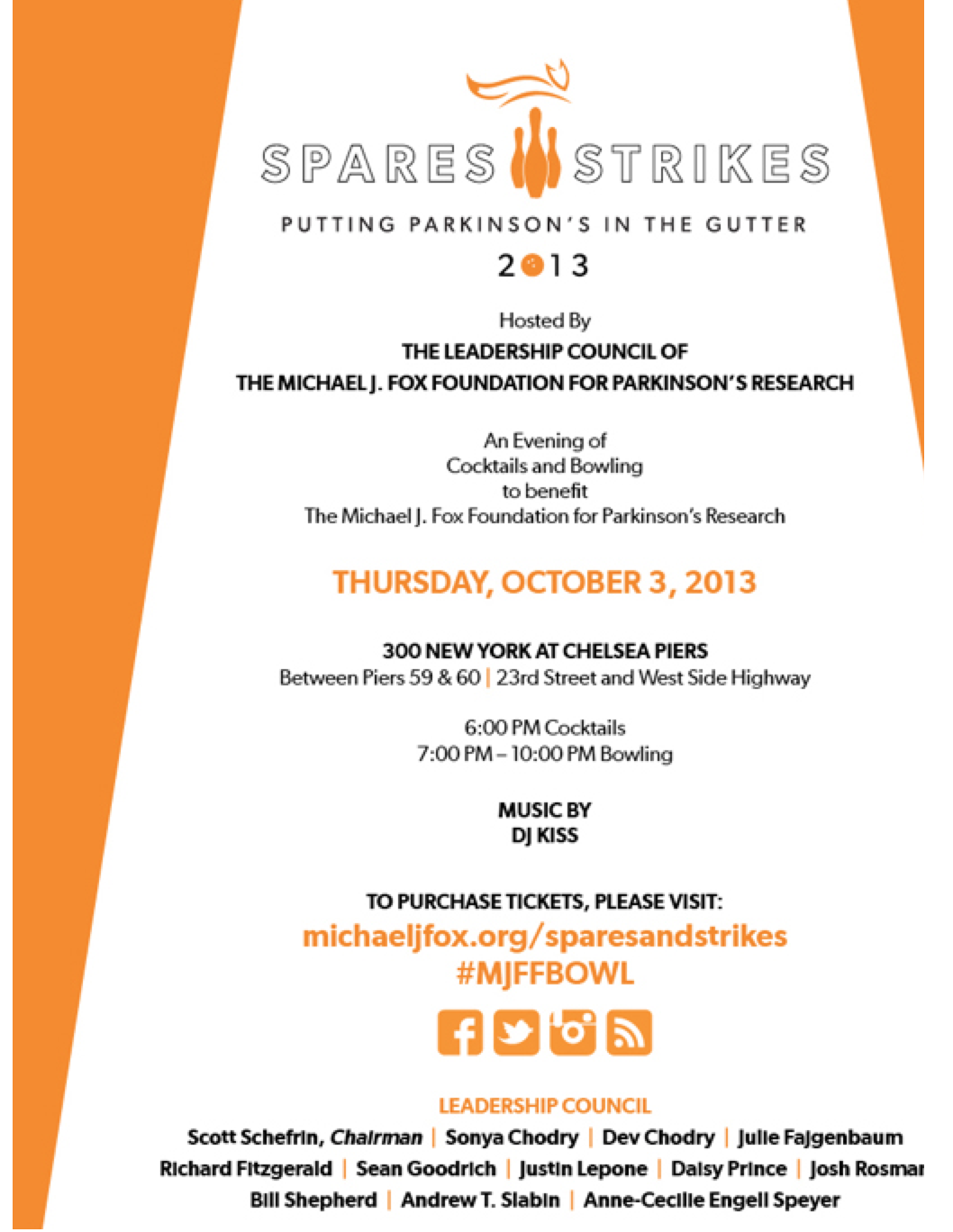 On Thursday, October 3, The Leadership Council of  The Michael J. Fox Foundation for Parkinson Research is setting up pins for a smashing event.  So head down the alley to take your turn in the fun and festivities and bowl your way into strikes and spares for this incredible organization.  The Michael J. Fox Foundation's single-minded goal is to speed progress in Parkinson's therapeutic development.  Please watch the video below to understand the organization's approach and some of the key strategies that define their mission.  For tickets and for information, please go to THE MICHAEL J FOX FOUNDATION SPARES AND STRIKES WEBSITE.  We'll see you in the center lane!
For what to wear to party and bowl,  we put a spin on our shopping and went to AMAZON for ultra chic bowling accessories and NET A PORTER for put-together pieces that can be DELIVERED THE SAME DAY. How cool to arrive at the lanes toting your  own equipment,  especially the classic Brunswick Bag, that just may become our fall favorite for all around the town.  Helmut Lang Slim Cropped Pants are a must if you are tying on your groovy bowling shoes (do NOT forget socks when renting), and we love the chicly styled Karl Lagerfeld Silk Crepe Shirt and Tibi Color Two Tone Jacket, and to strut in style, the Alexander Wang Pumps.   Add a few choice accessories and you've got a look that is ready to rock & roll.   Please remember that when you click through our site to shop, 10% of our commission will be donated to our Charity of the Month.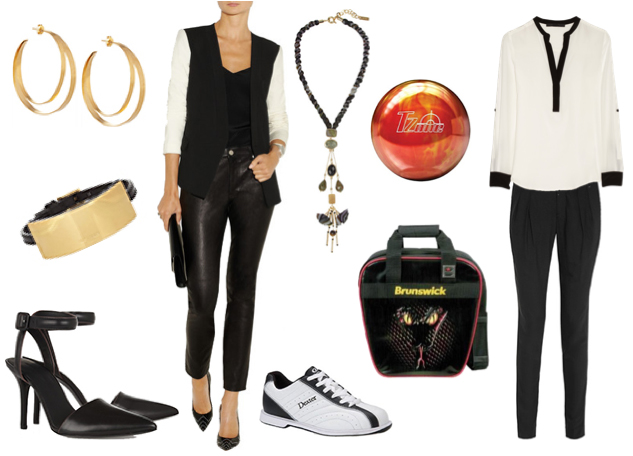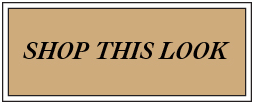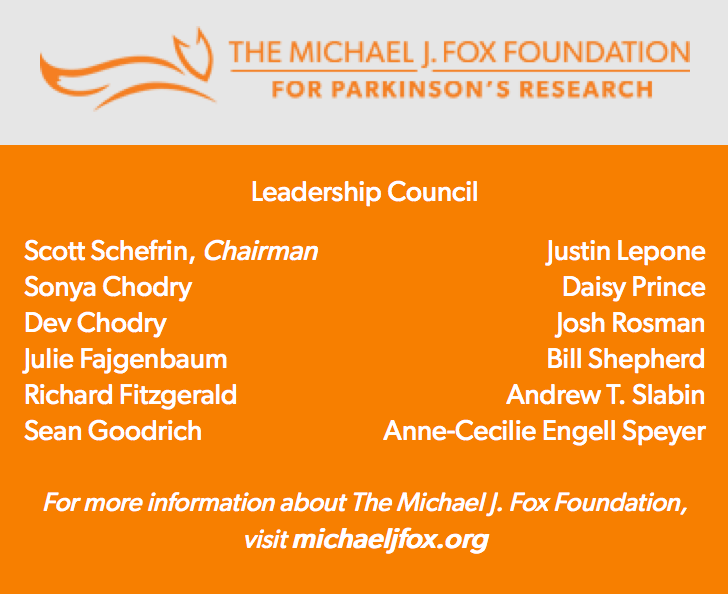 This Video Entertains While It Explains the Long and Costly Process of Research and  Drug Fulfillment.