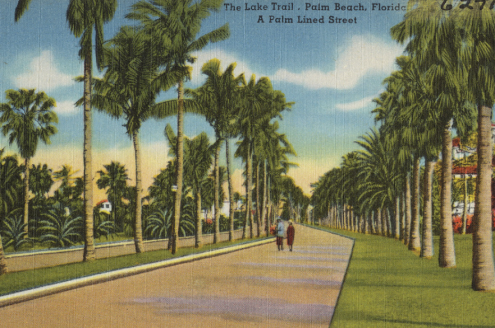 Working on some posts this week, I received and email announcing Martone Cycling Co. has unveiled a brand new collaboration with the iconic Palm Beach brand, Lilly Pulitzer.  Together they have created a custom pink bike with signature Lillyfabric and a removable picnic basket, and the classic Martone elements: lucite pedals, a red chain, and a basket.   Well, not one for heavy duty cycling, except in a spin class, I thought "this is my kind of bike.  Imagine biking the Lake Trail, to get your coffee in the morning, or off to cocktails to meet the girls.  And of course, one would carry off the PB theme with a wonderful selection from the first lady of Palm Beach.
From Coffee to Cocktails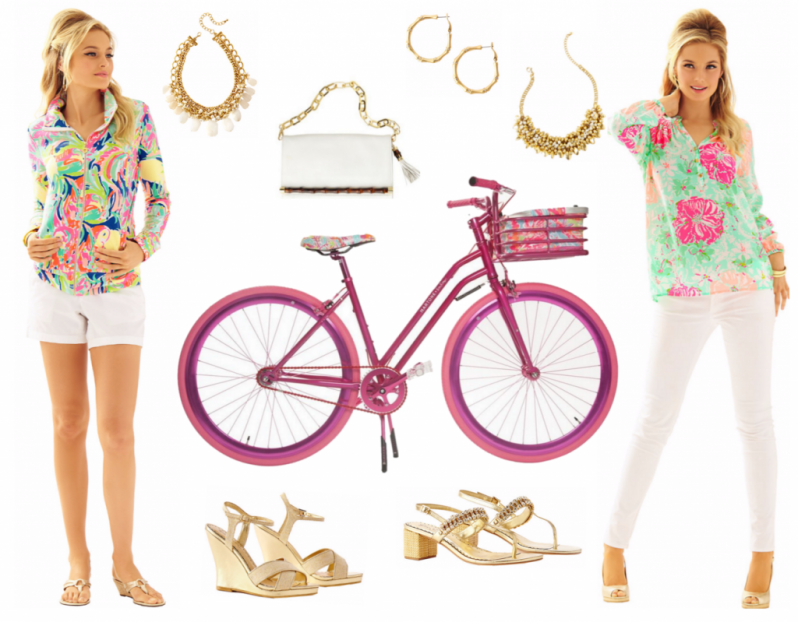 Tops:   Lilly Pulitzer Reagan Zip-Up Sweatshirt $108   /   Elsa Top Beach Walk $158
Shoes:   Lilly Pulitzer Abby Ankle Strap Wedge $198   /   Lilly Pulitzer Kelsey Embellished Leather Sandal $178
Accessories:   Lilly Pulitzer Roxie Statement Necklace $128   /   Lilly Pulitzer Mangrove Leather Clutch $198   /   Lilly Pulitzer Bamboom Hoop Earrings $38   /   Lilly Pulitzer Alfresco Beaded Statement Necklace $98
For information on the bike, please call the Palm Beach Lilly Shop 561.653.6360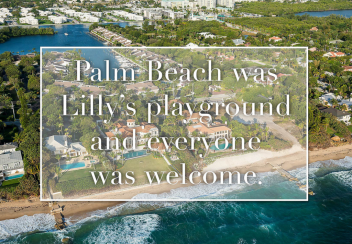 Bike the Lake Trail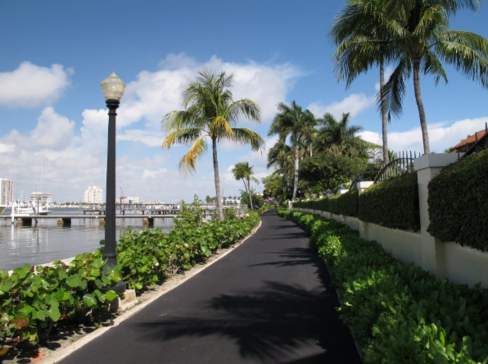 The Lake Trail in Palm Beach is a bike and walking path that follows the intercoastal waterway in front of mansions and past glorious trees. It is a joy to walk here taking in the views of the calm, idyllic waters framed by lush tree branches. The fancy high-rises and yachts of West Palm Beach across the water add to the glitz, as does the lovely arched bridge across the water. Coconut trees galore sway overhead. Shady side streets lead out into the wealthy neighborhood.  The trail starts on the south end at Society of the Four Arts. Make sure you take the time to cross the plaza full of carriages and enter the gardens to the right of the library entrance. These gardens are a tropical wonder with delightful scents of flowers filling the air!
You can walk or bike the trail for miles. After Flagler Museum, you must follow the road for little while but then you can join up with the trail again. Stop and sit on the benches near Flagler Museum enjoying the tiny white sand beach and watching lizards scoot by. There is an amazing Kapok tree here with roots almost as tall as you are! You can't sit under the tree because it has been fenced off.  Come at sunset and enjoy the colors over the water.