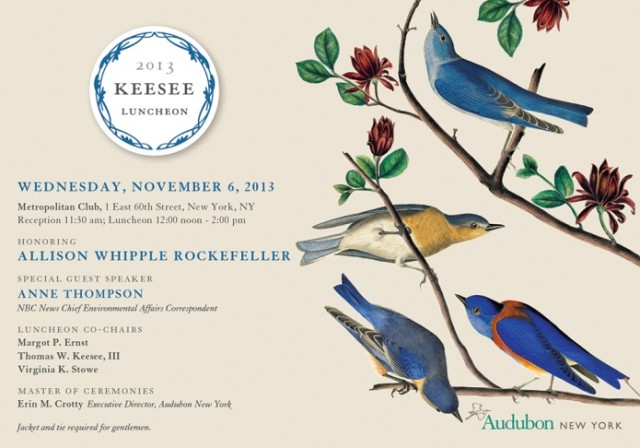 On Wednesday, November 6, 2013 Metropolitan Club  Thomas W. Keesee, Jr. Conservation Award will be presented by Audubon New York, the state program of the National Audubon Society to our friend and leader in conservation, Allison Whipple Rockefeller.    The Award goes to the individual who have shown remarkable leadership and commitment, to Audubon's mission to conserve and restore natural ecosystems, focusing on birds, other wildlife, and their habitats for the benefit of humanity and the earth's biological diversity.  The Luncheon Co Chairs, Margot P. Ernst, Thomas W. Keesee III, and Virgina K. Stowe have organized a lively event to celebrate Allison and her many accomplishment in the field.  For tickets and for information, please go to AUDUBON NEW YORK.
For what to wear to a luncheon at the elegant Metropolitan Club, we went to NET-A-PORTER, to find two perfect looks for busy women, always on the run.  Start with one of these flattering and versatile silk blouses  Day Birger Et Mikkelsen Printed Crepe Blouse $220,     Day Birger Et Mikkelsen Lightweight Crepe Wrap-Effect Blouse $220, to top a great pencil skirt. Every girl's closet needs this Donna Karan Modern Icons Stretch-Jersey Skirt $550,  or choose the chic Diane Von Furstenberg Paulina Python-Jacquard Skirt $285.  To accessorize, we love the punch of  Bijoux Heart Gold-Plated, Swarovski Crystal And Pearl Clip Earrings $550,    Hervé Van Der Straeten Bali Hammered 24-Karat Gold-Plated Leaf Necklace $625.   And if you are looking for a perfect pair of pumps either with a jolt of cobalt, or classic black, you cannot top these two,   J.Crew Everly Suede Pumps$265,    J.Crew Everly Suede Pumps $265.   And what working girls doesn't crave a sophisticated and stylish  Sophie Hulme Textured-Leather Tote $1035 
To Work, to Lunch, to Work to Drinks and Dinner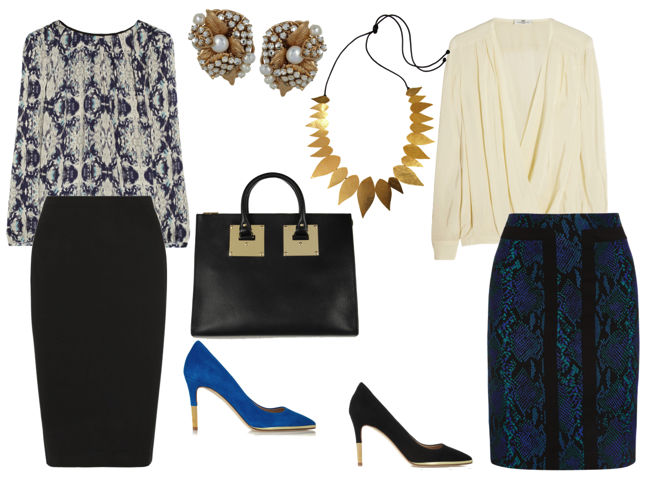 To purchase and for information, please click on the links above. Please remember when you shop through our site, a portion of our commission will be donate to our Charity of the Month.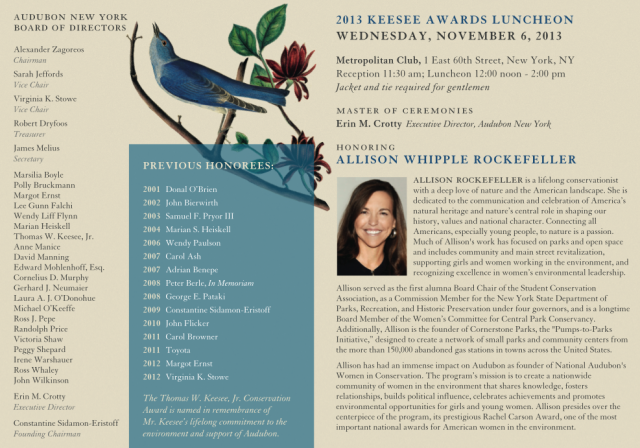 Related articles