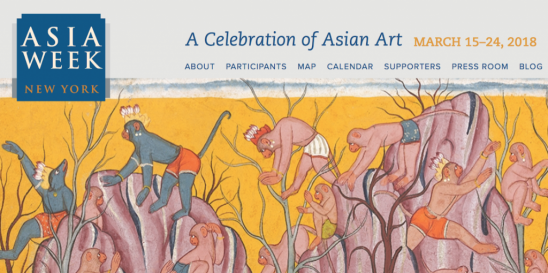 Asia Week New York has grown into a ten day affair of riches with venues throughout the city presenting Ancient to Contemporary treasures from China, India, Southeast Asia, the Himalayas, Japan and Korea.  It is a wonderful opportunity to experience the finest pieces in the world.    Galleries and auction houses open for a preview day on Thursday, March 15. The much-anticipated Open House Weekend, where all participating dealers open their doors to the public, takes place on Saturday and Sunday, March 17–18. Exhibitions remain open the following week through Saturday, March 24.  For a complete schedule of events please go Asia Week New York.
We challenged ourselves to find a versatile wardrobe of dresses that can take you from a lecture in the morning, gallery hopping in the afternoon and social events into the evening.   First stop – Diane von Furstenberg where her vibrant new collection is on dazzling display.  It is not surprising that DvF's Wrap Dress was an instant hit in the 70's.  It is universally flattering, ultimately packable and makes us feel good about ourselves.   As with any knits, our advice is to find the proper shape wear and order two sizes to find the best fit.    If you think it is too tight – it is –  order one size up and have it altered.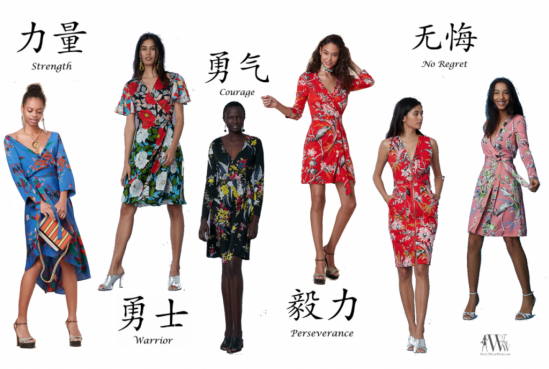 dresses from left to right:  Diane Von Furstenberg Cybil Silk Jersey Banded Wrap  $498  / Zip Front Sheath  $398  /  Julian Silk Jersey Mini Wrap  $398  /  Long-Sleeve Silk Jersey Wrap  $498  /  Eloise Asymmetric Mini  $498  / Julian Banded Long-Sleeve Wrap  $468
The March 2018 edition of Asia Week New York brings together nearly 20 museums and cultural institutions presenting exhibitions, lectures and special events throughout New York City and its surrounding areas.