Drifting in Daylight is a dreamy pathway of art winding through the north end of Central Park, presented by Central Park Conservancy and Creative Time, a nonprofit public arts organization that works with artists to contribute to the dialogues, debates, and dreams of our times. Starting this Friday, May 15th until June 20th, visit the Park and explore features such as the Harlem Meer, Great Hill, and Conservatory Garden. Drifting in Daylight includes performative, participatory, and perceptual work by artists Spencer Finch, Alicia Framis, Nina Katchadourian, Ragnar Kjartansson, Marc Bamuthi Joseph, David Levine, Karyn Olivier, and Lauri Stallings + glo. Along the way, you'll happen upon a variety of innovative works of art designed specifically for the Central Park landscape. This free springtime exhibition is the centerpiece of Central Park Conservancy's 35th Anniversary Celebration. As the centerpiece of Central Park Conservancy's 35th Anniversary celebration, this free public exhibition aims to draw visitors into the park's beautiful north end, much of which has been expertly restored by the Conservancy. The six-weekend show will tempt visitors to transcend their busy lives, losing themselves along a playful trail of sensory experiences. You can learn more about the project, artists, and supporters at by visiting Creative Time.  Please scroll down to watch the evocative video.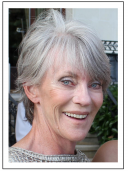 We first heard about Drifting in Daylight from our extraordinary friend, Suzanne Cochran, who has spent her life in commitment to the park and the arts.   As Suzanne is one of those gals "in the know," we immediately started a "what to wear" to find out more about it.    On Friday you will find us strolling to the north end of the park in pursuit of this unique visual pleasure.   At Banana Republic, we found everything we need for a spring/summer stroll.  Start with a great pair of cropped jeans, add a crisp "non-iron" shirt, a pair of comfy walking shoes, a trending bucket bag, and aviator shades for look to take you anywhere.  Top it off with the versatile Safari jacket, and wrap it up with the Hermes reversible belt, and you have a chic and casual, everyday style.
  An Art Stroll in the Park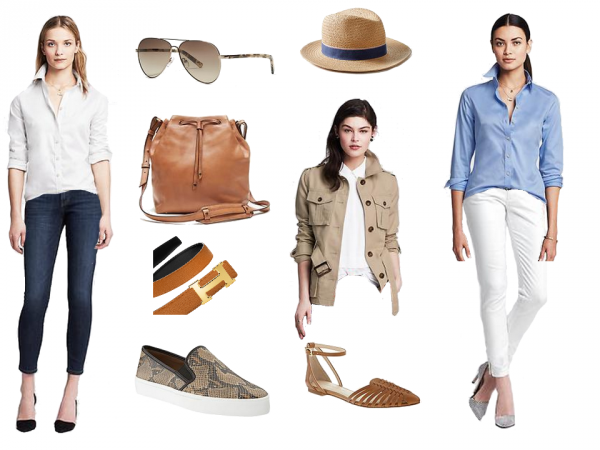 Please click on the links to purchase.
Tops:   Banana Republic Fitted Non Iron Sateen Shirt $69.50   /   Heritage Belted Safari Jacket $150   /   Banana Republic Fitted Non Iron Sateen Shirt $69.50
Bottoms:   Banana Republic Medium Wash Skinny Ankle Jean $98   /   Banana Republic White Skinny Ankle Zip Jean $98
Accessories:   Banana Republic Leighton Sunglasses $98   /   Hermes 32 mm Women's Leather Strap & 32 mm Buckle $900   /   Banana Republic Tina Hat $49.50
Bag:   Banana Republic Drawstring Bucket Crossbody $168
Shoes:   Banana Republic Brenna Slip On Sneaker $118   /   Banana Republic Cailia Huarache Flat $108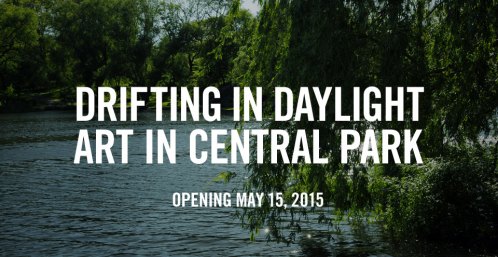 Drifting in Daylight: Art in Central Park from Creative Time on Vimeo.