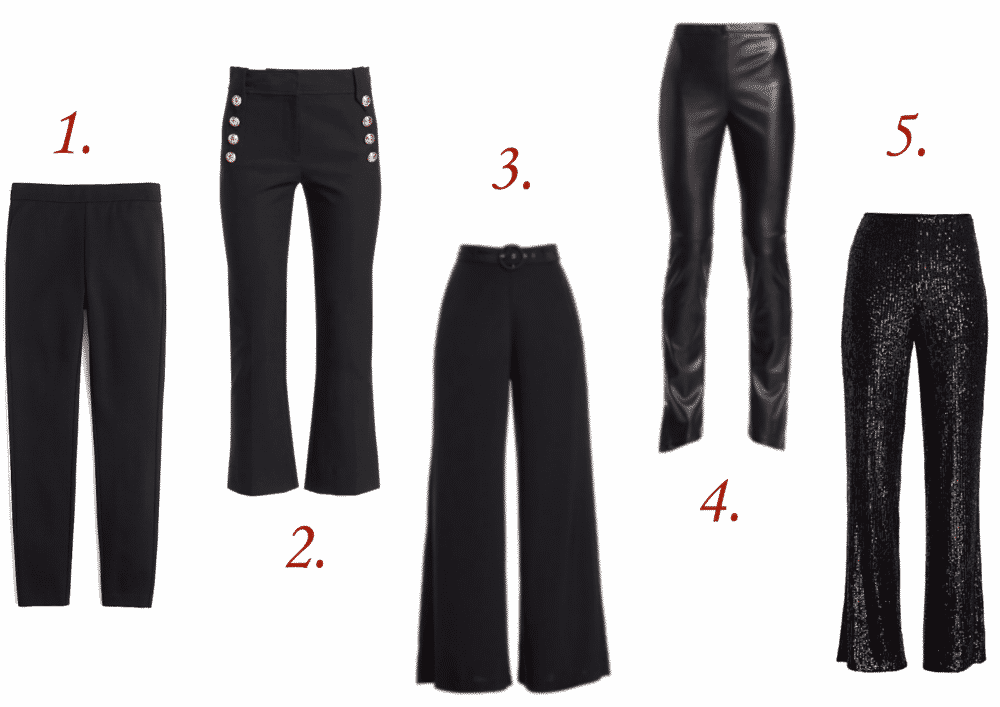 Last week, I wanted to wear a pair of black pants and none of them seemed like the right ones. Some had worn out and others somehow just looked dated. So I went shopping and answered my own question, "Just how many pairs of black pants does one need?" I say minimum of 5 and here they are:
Black Pants #1 First, and most importantly are the J. Crew Everyday Pant a replacement for the beloved Pixie Pants that disappeared over a year ago. These are go-to for everyday. You can wear them with flats, heels or knee high boots. There are no pockets or belt loops and they zip in the back and create a sleek look.
Black Pant #2 is a cropped legged, flair. Wear with kitten heels, high heels or booties for an up-to-date look. The Helmut Lang are ideal.
Black Pants #3 are long and flared and a perfect alternative as cocktail attire. Wear with a silk shirt, and pumps for an elegant flair. I've chosen both tapered and full legged, depending on your preference. You may even choose one of each. The wide legged style can go the distance to Black Tie Attire when pairing with a beautiful evening top or jacket.
Black Pant #4 is a leather or suede variety. These are so easy to pull on for a instant wardrobe update. Pair with a cosy sweater, or with a blouse and blazer and you are set for anything.
Black Pants #5 are Fancy Pants – that is any pants that catch your fancy. Fun to wear, especially to holiday events. Here are some festive choices.