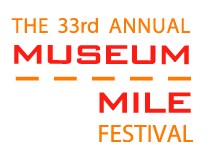 You don't want to miss The 33rd Annual Museum Mile Festival this year! One day a year, for the past 32 years, nine of the country's finest museums, all ones that call Fifth Avenue home, collectively open their doors from 6pm – 9pm for free to New Yorkers and visitors for a mile-long block party and visual art celebration. This traffic-free, music- and art-filled celebration fills the street and sidewalks of Fifth Avenue from 82nd to 105th street, the mile now officially designated as Museum Mile. Over 50,000 visitors attend the festival annually. Neue Galerie New York kicks off the festival on the steps of its 1914 landmark building on 86th street at 5:45pm.   For what to wear to the biggest block party in New York, we went shopping at Bloomindales and found these vibrant tops to pair with your favorite pair of jeans.  To find a style just right for you, visit our How to Wear Jeans post.  And for the forcasted chill in the air, see our assortment of Summer Jackets on Sale.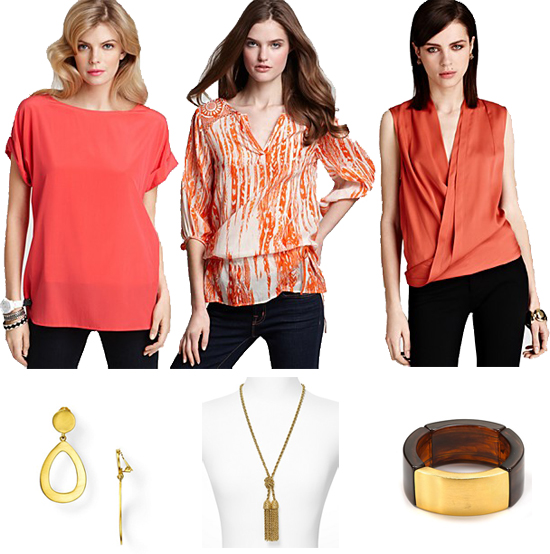 Top to Bottom: DKNY Stretch Silk Crepe de Chine Blouse ($112), Quotation: KAS Carla Feather Print Tunic ($96), DVF Exclusive Issie Sleeveless Top ($210), Kenneth Jay Lane Satin gold Open Drop top Clip Earring ($60), , Kate Spade "Fringe Benefits" Necklace ($228), Kenneth Jay Lane Turtoise Stretch Bracelet ($80),
Nine museums…One destination! New York City has officially designated Fifth Avenue from 82nd to 105th streets "Museum Mile" because of the vast richness and cultural diversity of the nine museums found there. The museums include: Museum for African Art, El Museo del Barrio, Museum of the City of New York, The Jewish Museum, Smithsonian Cooper-Hewitt National Design Museum, National Academy Museum and School, Solomon R. Guggenheim Museum, Neue Galerie New York, Goethe-Institut New York/German Cultural Center and The Metropolitan Museum of Art.
New York's Biggest Block Party