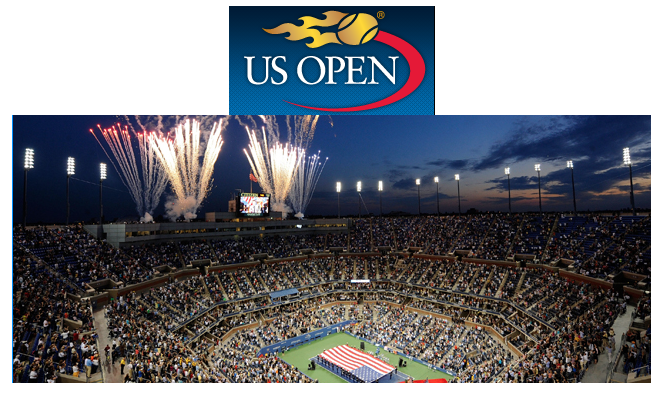 We are so excited for the opening of the 2012 US Open Tennis Championships. Running this year from August 27 – September 9, it is our absolute favorite sporting event in the city. Not all of the action happens on center court, as fashion watching is very much in Vogue at the Open. Just ask Anna Wintour, who never misses a match whenever her great pal Roger Federer is swinging his racquet. Go to US Open for a full schedule of play, as well as TV schedules and to purchase tickets.
The crowd isn't the only place to watch for great style: last year we were especially impressed with many of the players' sporty-chic tennis outfits. We can't wait to see who steals the show this year, with both their fashion game and their tennis game! Check back next week, when we spot the Center Court colors and styles and serve them up to you.  We shopped the timelessly classic Ralph Lauren, a US Open Tennis sponsor, for our favorite tennis apparel and found these perfectly flattering options in navy and white.
We confess a preference for the traditional crisp whites.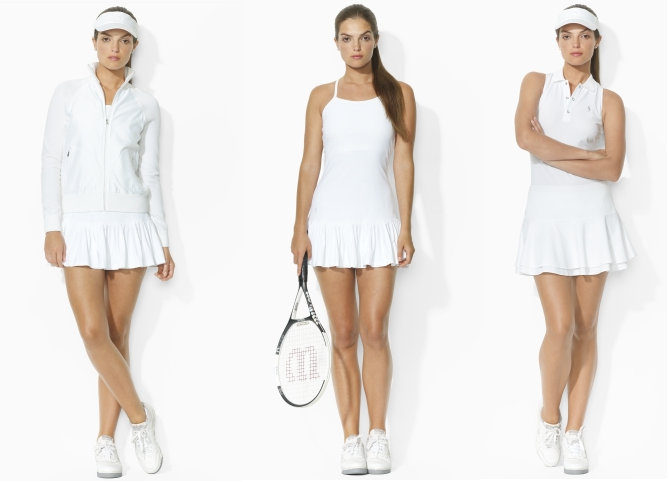 SHOP NOW: Ralph Lauren Tennis Long-Sleeved Jersey Jacket ($285),  Ralph Lauren Tennis Racerback Stretch Jersey Dress ($198), Ralph Lauren Tennis Sleeveless Solid Jersey Knit ($90)
Or you can go Navy like the Ball Girls!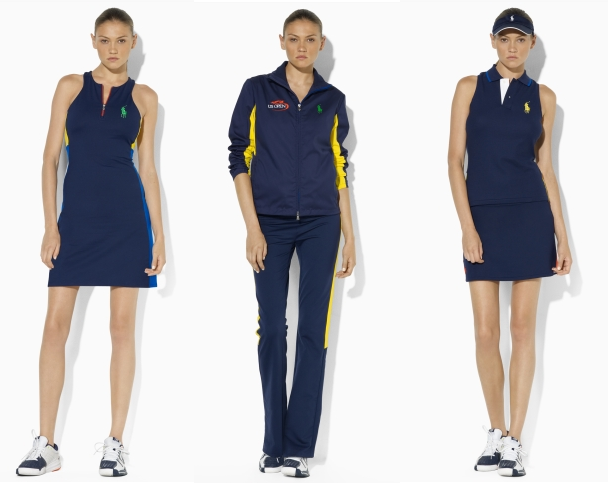 SHOP NOW: Ralph Lauren Tennis Zip-Set Dress ($198),  Ralph Lauren Tennis Performance Jacket ($295), Ralph Lauren Tennis Ball Girl Pant ($125), Ralph Lauren Tennis Mercedes Polo ($90), Ralph Lauren Tennis Champion Skort ($90)
LOVE IS . . .  watching Roger Federer!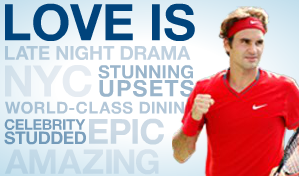 FIND TICKETS NOW!