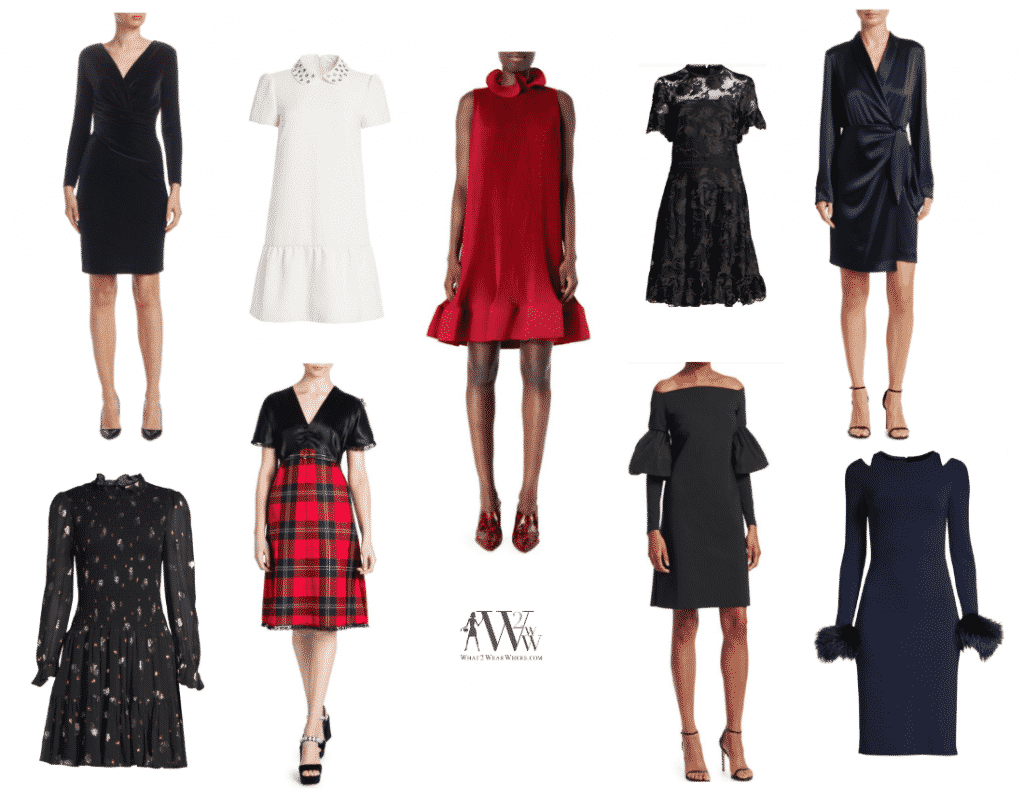 Looking at the calendar of festive celebrations, I realized that a new dress might be in order.   I love to shop at SAKS.com for their great selection and ease of finding exactly what you are looking for.  In the chapter of Packing for Travel, I address the challenge of shopping on line,   It is important to take all of your measurement but especially when it comes to length.   Measure from the shoulder to the point where you are comfortable with the length.   For me, my number is 36″  any shorter will be too short and longer can always work with a hem.  The other way I like to search online is to put in price parameters and sometimes also limit the search by color.   Here are some great looking festive frocks to brighten your holiday parties.   We chose the 20 best for every event, office party, holiday drinks and dinner.
   Red says "holiday" like no other shade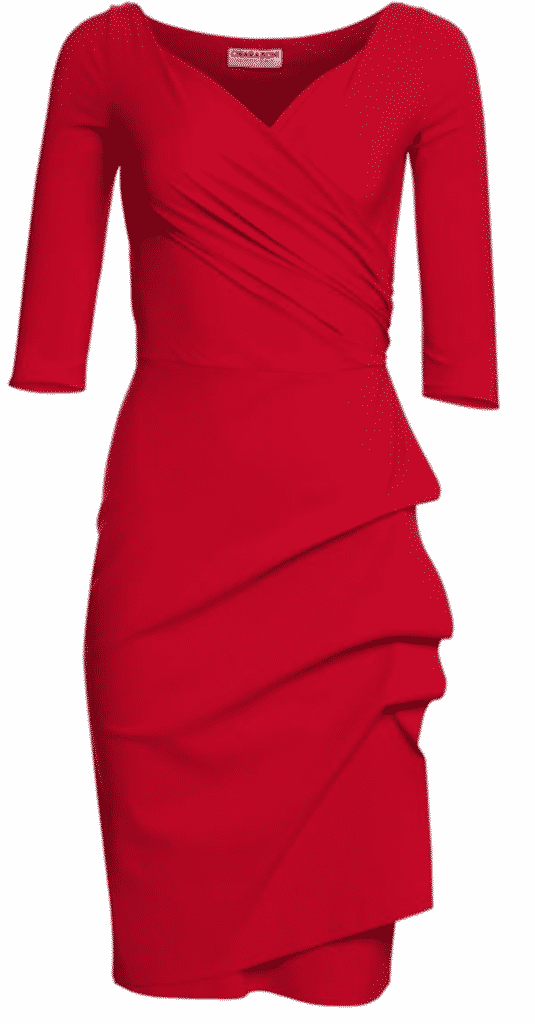 This demure style is great for an office party.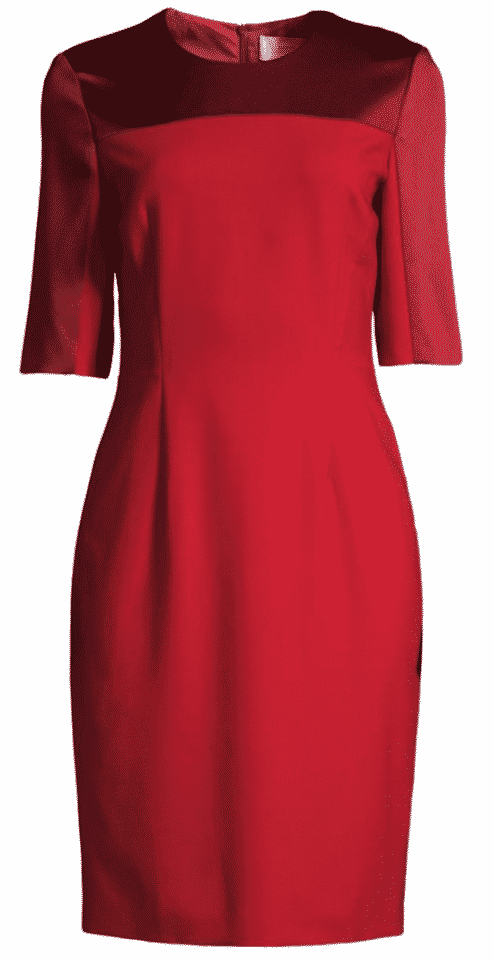 Totally in love with this flippy silhouette

This satin and tartin is a show stopper.

Gorgeously floral.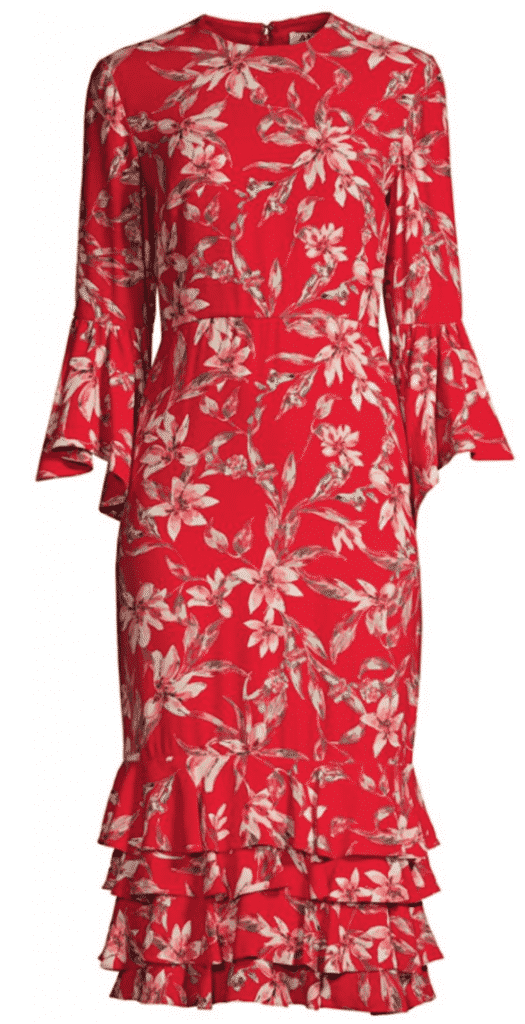 AMUR ALEXIA Floral, Flared Sleeve Midi $595
A simple sparkle silhouette.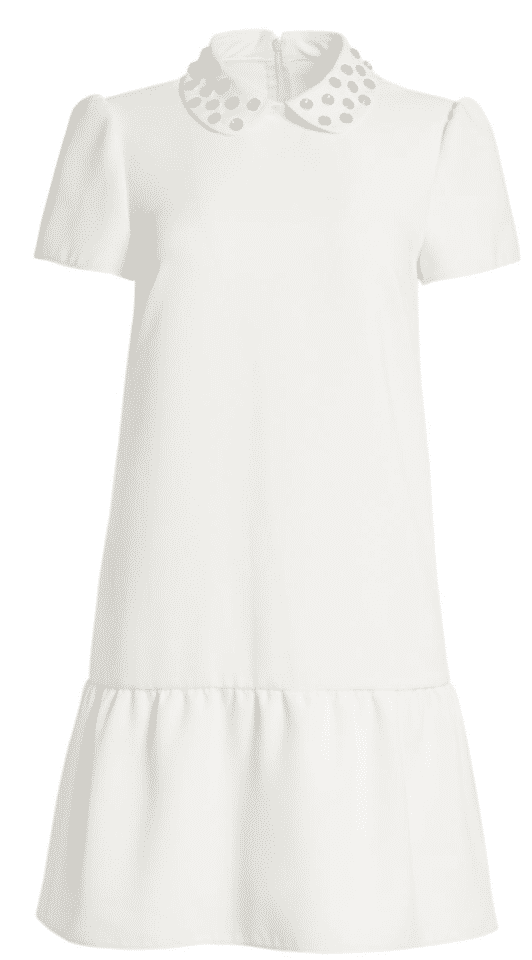 RED Valentino Grommet Peter Pan Collar Shirt  $695
My favorite for festive femininity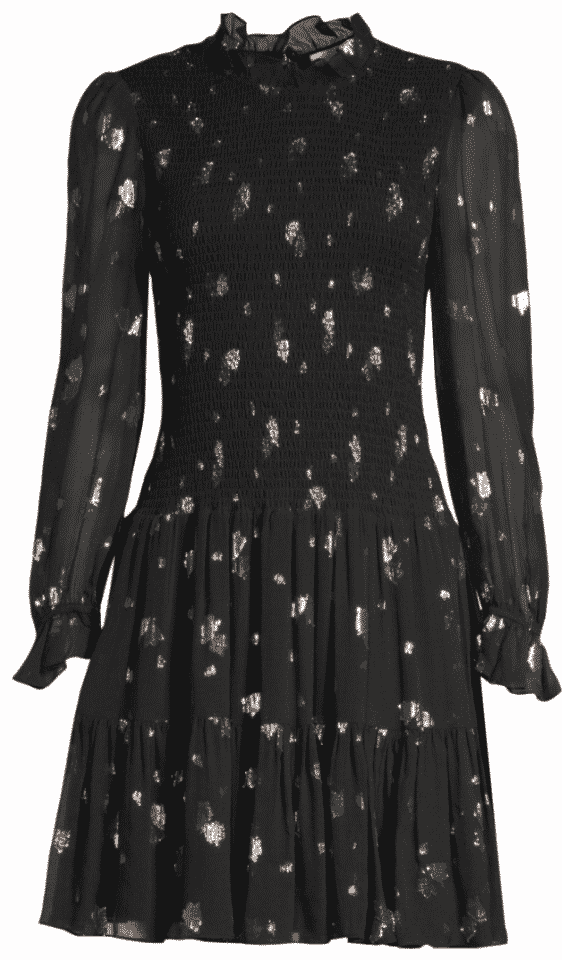 Rebecca taylor Metallic Tulip Print Smocked Flare  $417
Lace is always festive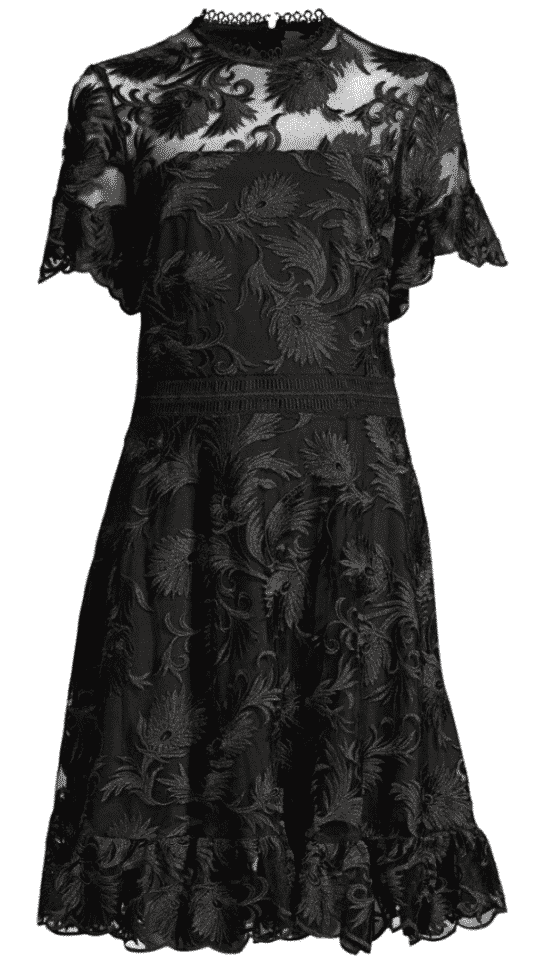 Shoshanna Sora Sheer Cocktail  $550
With a little shoulder showing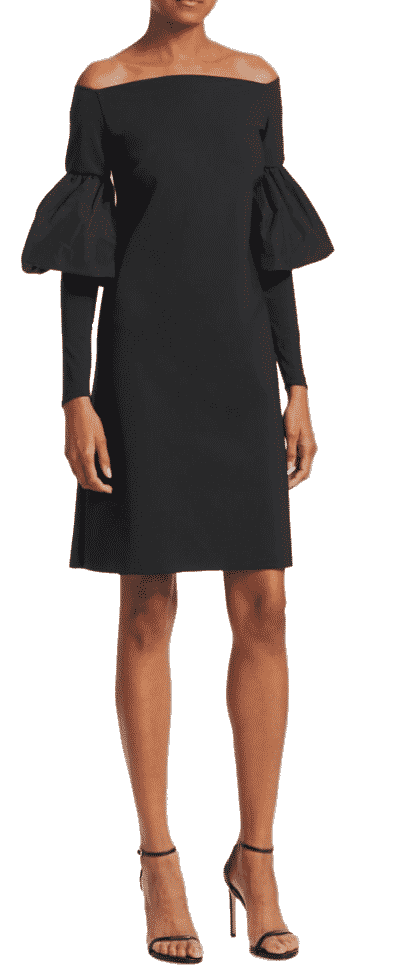 Chiara Boni La Petite Robe Zose Off-The-Shoulder  $695
Adorable but must wear with black slip!  Also, as with most knits, order a size up for a comfortable fit.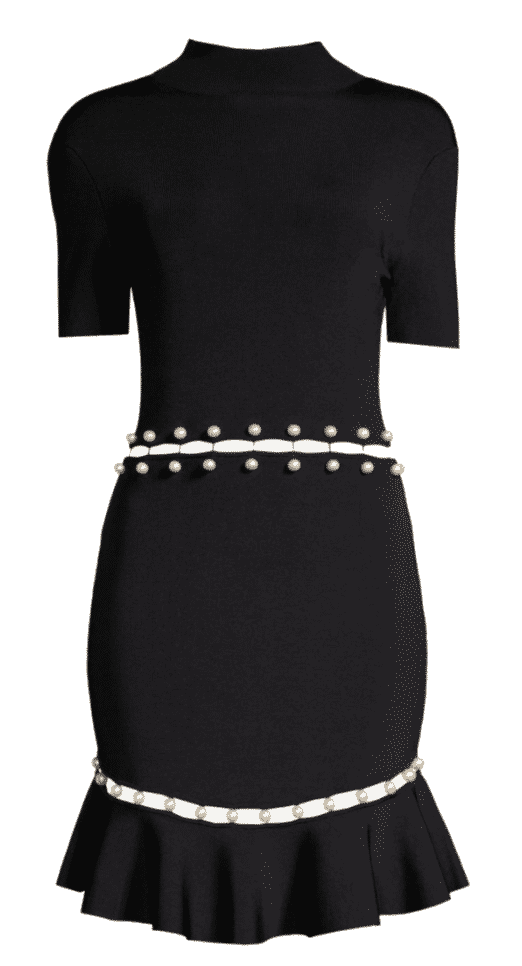 Alice + Olivia Evelyn Faux Pearl Fit & Fare  $660
Navy is looking new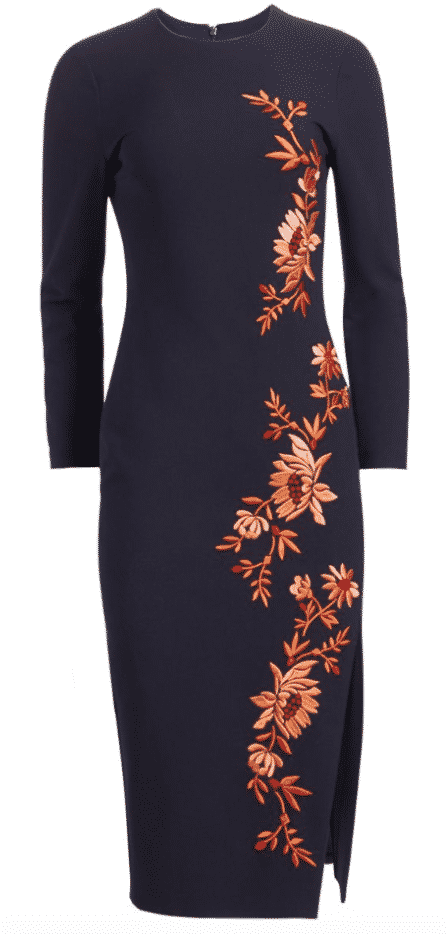 Cinq à Sept Lexi Embroidered Floral  $595
Drinks and dinner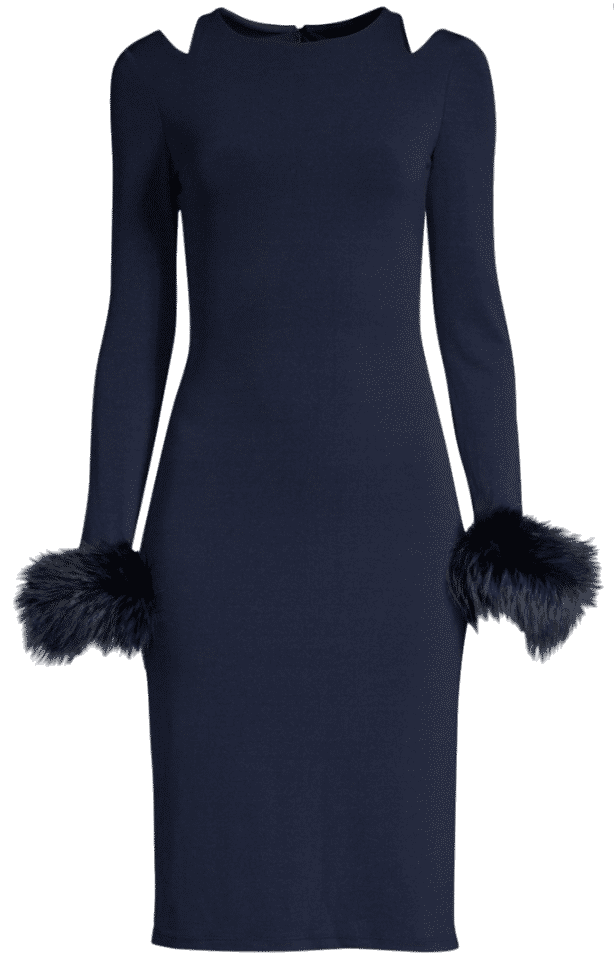 Alice + Olivia Tabitha Fox Fur Trimmed Sheath  $550
Silk sophistication

Nanushka Siwa Tech Satin Wrap  $595
Elegant with style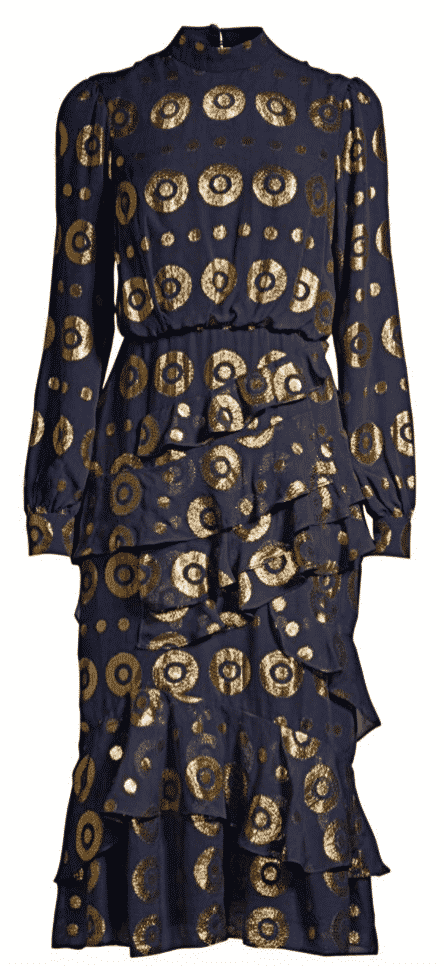 Classic and flattering silhouette

Emporio Armani Velvet Wrap-Front  $775
Ditto with a little sparkle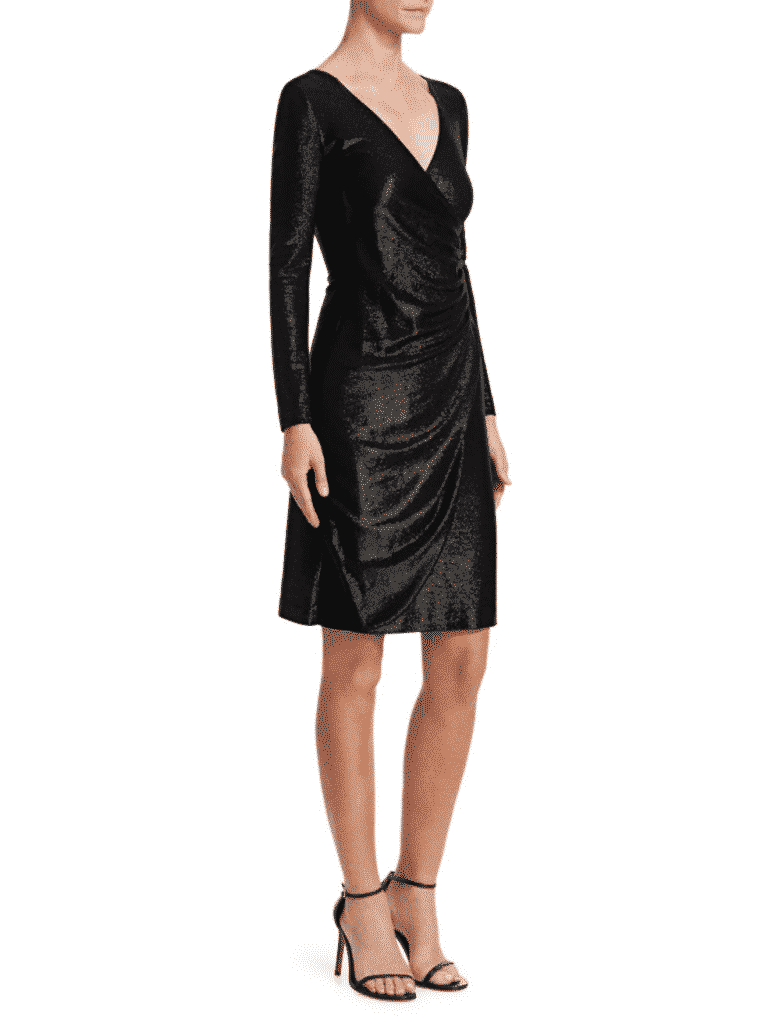 Emporio Armani Gathered Lurex A-Line  $775
Another classic with trending  fit and flare

Emporio Armani Ottoman- Knit Fit & Flare  $775
Love brocades for winter weddings.  
Could hem a bit and wear with sexy strappy sandals

For a very special celebration 

Must show you the back`