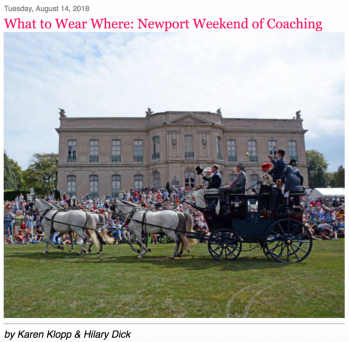 Mark your summer soirée schedule for a spectacular social and sporting scene in Newport, Rhode Island, as 19th century carriages, led by stately steeds, gallantly gather to herald Coaching Weekend in Newport. From August 16th  to 19th, The Preservation Society of Newport County hosts members of the Coaching Association of American who delight in the pageantry of parading for such an appreciative crowd. It is the very spot where the sport enjoyed great prominence in the late 1800s when the mansions of Newport were celebrated for their preeminent and opulent grandeur.  Built by the titans of their time, they have stood the test of time, thanks to the steadfast diligence of The Preservation Society.   To read the article, please go to New York Social Diary.   
Coaching we will go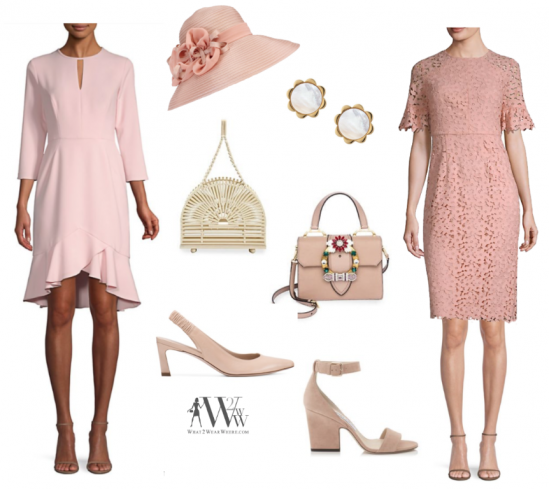 Hilary Having a Ball at The Ball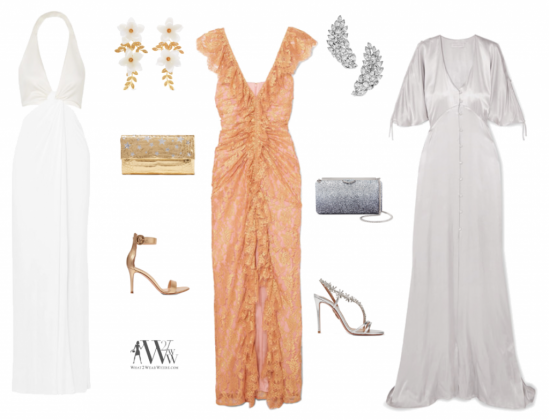 Go to NEW YORK SOCIAL DIARY to read the full article and for links to the fashion.