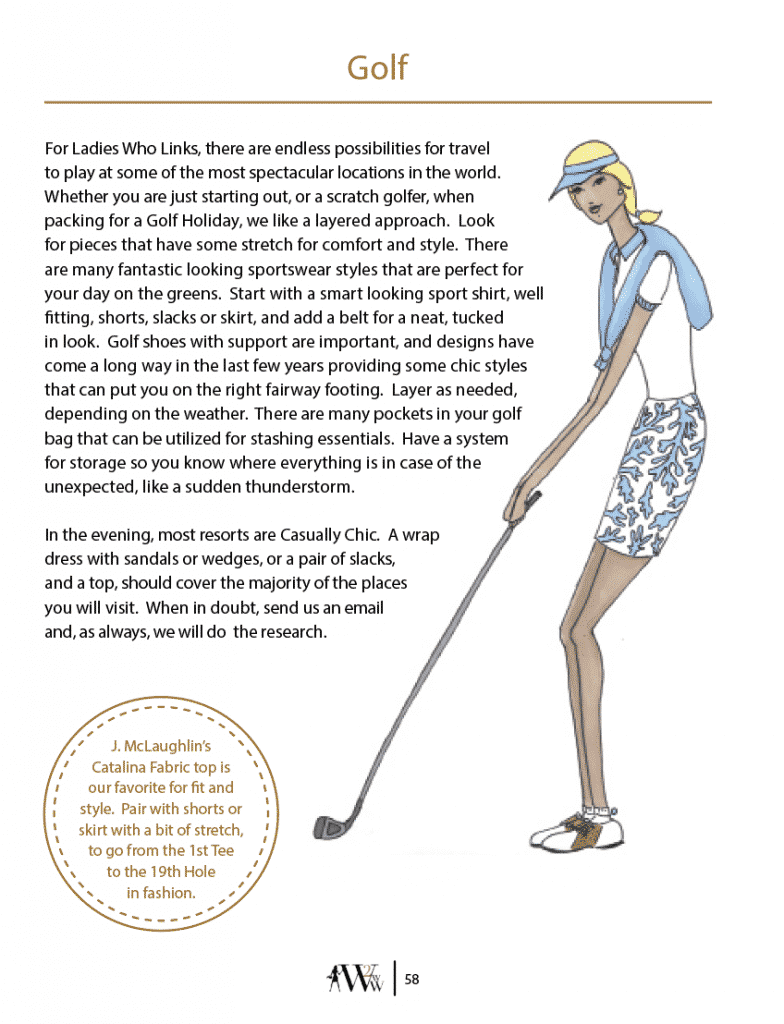 Golf Page from Packing for Travel
I am celebrating Spring Break with great gusto as my shoulder surgery in June has healed very well and I am just getting back to tennis and golf.   And to mark the occasion,  I went shopping for a few of my favorite styles for the links.
Love these J. McLaughlin shorts and they come in some great colors. They have a little stretch to them which makes them really comfortable.
Also like their skorts with the built in shorts.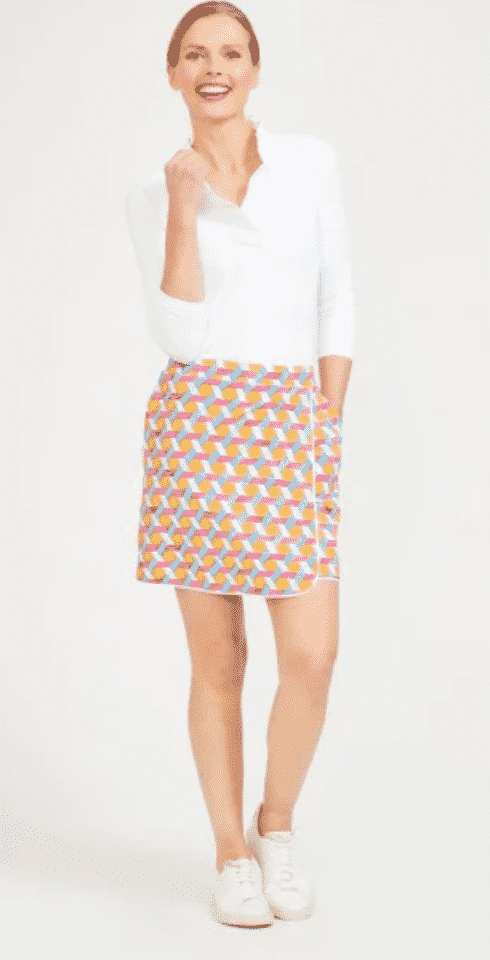 Palisades Skort In Island Magic  $168
Like long pants?   These Masie Pants are comfortable and fit really well.   They also have a selection of shades to choose from.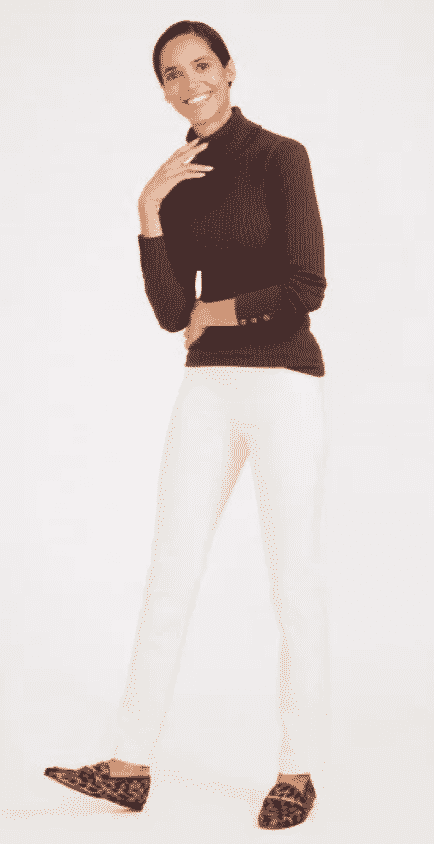 The ruffled neckline on these Catalina Tops is very flattering.  I like to cover my arms to the sun but the sleeveless style is very much in play.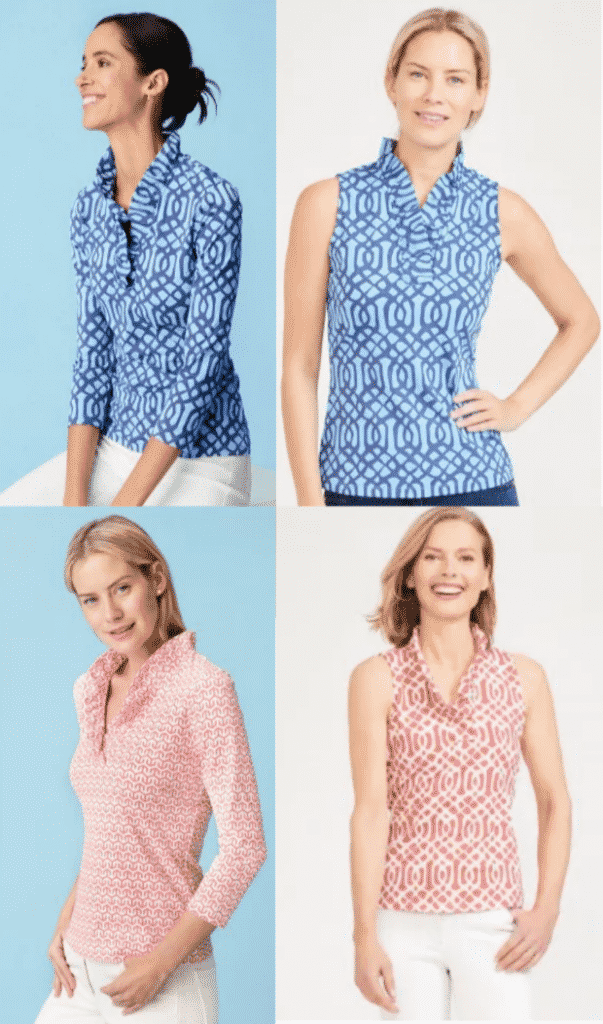 Durham Sleeveless Ruffle Top In Mega Elsie  $148   /   Durham Ruffle Top In Mega Elsie  $168  /  Durham Ruffle Top In Mini Sky Maze  $168  /   Durham Sleeveless Ruffle Top In Mega Elsie  $148  
Layering is key for temperature and comfort.  I tend to buy neutrals to blend with everything.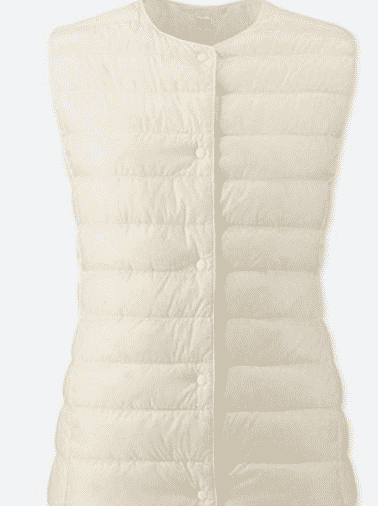 Ralph Lauren Thermal Golf Sweater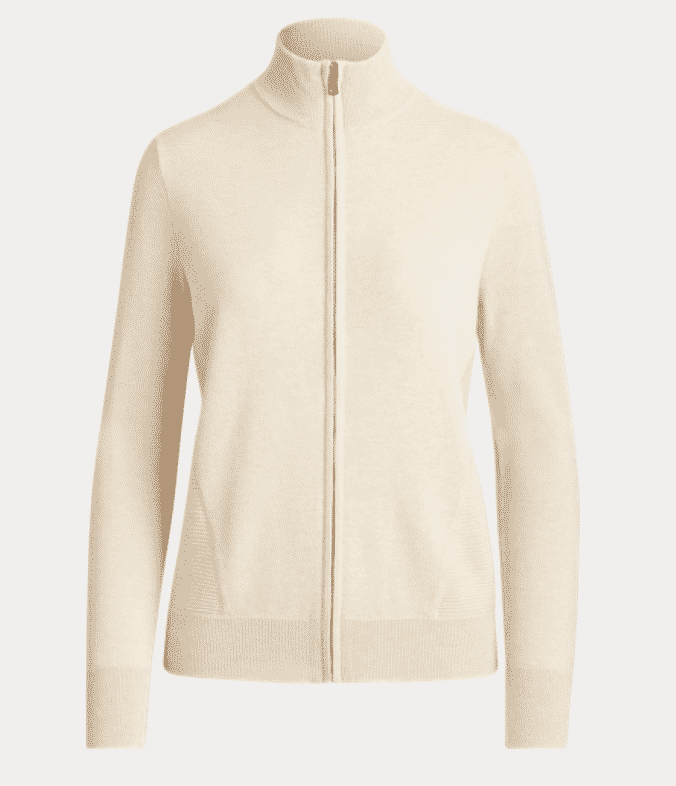 Ralph Lauren Waterproof Jacket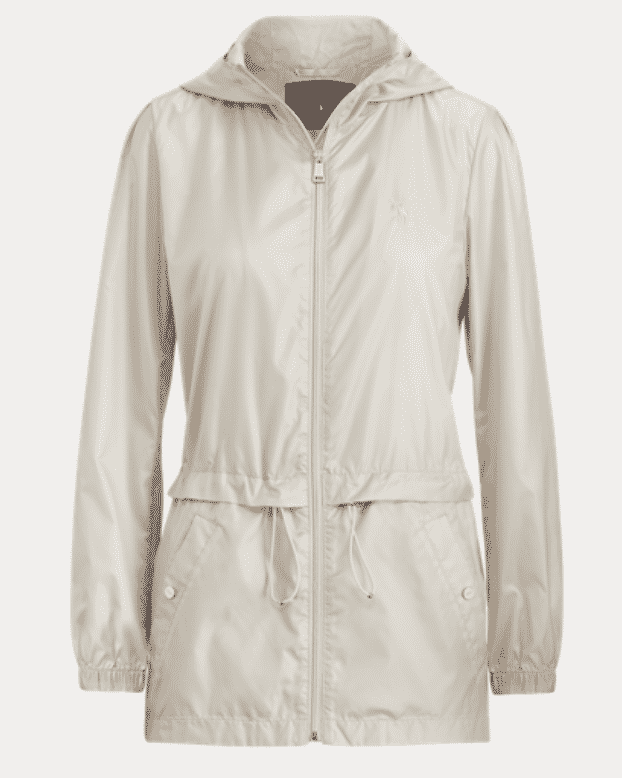 For shoes, I like Walter Genuin  from Italy, they are a little snappier that most golf footwear.  This neutral is a good look.
Golf Packing List from Packing for Travel